What To Expect from the Drew Barrymore Show Chicago Episode
I was lucky to be invited to the filming of the forthcoming Drew Barrymore Show episode set in Chicago. I should say, it is for the 10+ minute segment of her shows, called Drews News, where she gives her audience updates on news worthy stories she wants people to know about.
Obviously I fangirl-ed yesterday morning when I met her in person. If no one knew I was a Drew Barrymore fan, last year would've been a good hint when I was a virtual audience member in The Drew Barrymore Show's first week. But I'll leave the gushing over this American sweetheart for the end of this blog article. You came here for me to spill what you'll see on Thursday, November 18, 2021, when this episode airs.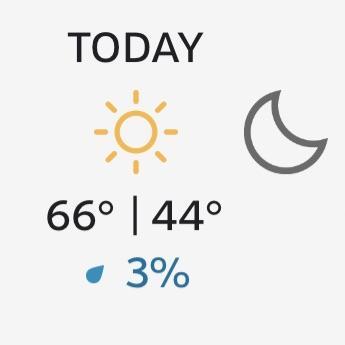 Drews News Chicago Edition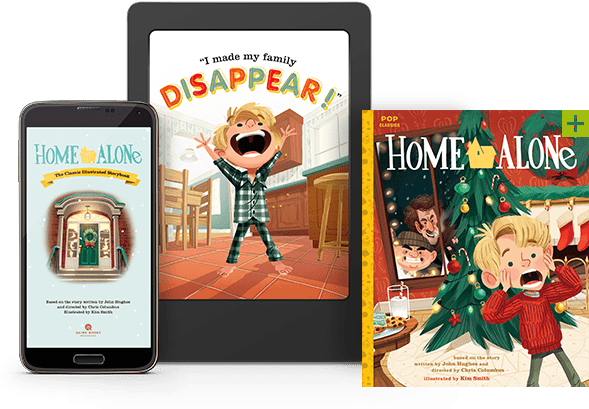 I don't who picked the date for the filming, but it could not have been a better day. If today is what Chicago area meteoroligists are saying will be the last warmest day of 2021 for us, yesterday was definitely the second to last—it was a perfect autumn day in Chicago. Sunny, full blue sky, and climbing from 38F at 8:30 AM to to about 58F by the end of the shoot.
Some of what I'm going to reveal might not make it into the episode, but here's what Drew loved talking about Chicago and a few places her co-host Audrina Bigos also filled her in on.
Pomeroy, a French bistro in the heart of Winnetka that opened earlier this summer.
Garrett's Popcorn, the legendary Chicago staple founded by a mom in her kitchen back in 1949.
Maxwell Street Market, which runs every 1st and 3rd Sunday, 2021 from 9:00 AM – 3:00 PM.
Conagra, one of the show's first sponsors that helped it weather its first season during the height of the pandemic. Conagra's Director of Communications, Jon Harris was introduced and got a great big hug lovefest with Drew in front of the Bean (Cloud Gate).
Begrudingly, Drew also brought on an "influencer" who is purported to be "the world's most followed french bulldog": Manny the Frenchie. I'm sorry to be a little sour about this, because our beagle mix Samantha is cuter and so humble—gosh, should we be managing an online presence for her? Are Geoff and I bad parents for holding her back from opportunities like Manny's? Sound off in the comments below.

Drew also reminisced about her Chicago days during the filming here of her 1999 film Never Been Kissed. Particularly, she sang the praises of its director Raja Gosnell, who also has worked on other classic films like Pretty Woman (1990), and many other Chicago-filmed movies like Home Alone (1990), Only the Lonely (1991), and Home Alone 2: Lost in New York (1992), Rookie of the Year (1993), and as director of Home Alone 3 (1997).
CPS and Sun Times
Sun Times Metro Reporting Intern Sneha Dey wrote a great piece for the Sun-Times' most iconic copy editor Josie Geller, (Drew Barrymore's character from Never Been Kissed (1999), about her return to Chicago to film segments for her talk show in which Drew celebrates two Chicago Public Schools educators.
Dey wrote an article that all we aspiring journalists and Josie Geller/Drew Barrymore fans can be proud of. From the headline to the summary.
Drew Barrymore returns to Chicago, a city that 'changed my life'
More than 20 years after shooting scenes here for "Never Been Kissed," the actress visits again to honor two CPS educators and tape segments for her daytime talk show.
During the making of "Never Been Kissed," she experienced heartbreak in Chicago she didn't think she would survive. She recalled a fight with a boyfriend in her hotel room and walking around the city "like a corpse" after a breakup. "Never Been Kissed" was also the first movie her production company, Flower Films, produced.

"I feel like I'm coming home to a place that really changed my life," Barrymore said. "I'm really happy to be here back in Chicago for the first time, getting to really be myself and make a show that can honor everybody else."

Drew Barrymore
I don't want to give too much more away because there's one more cool surprise involving yours truly. But essentially, Drew samples some of Chicago's famous dishes, hosts a "Drew's News" segment in front of The Bean, and a few more things you'll just have to watch for on November 18, 2021 to find it out.
It's All About Hometown Spirit In The Second Season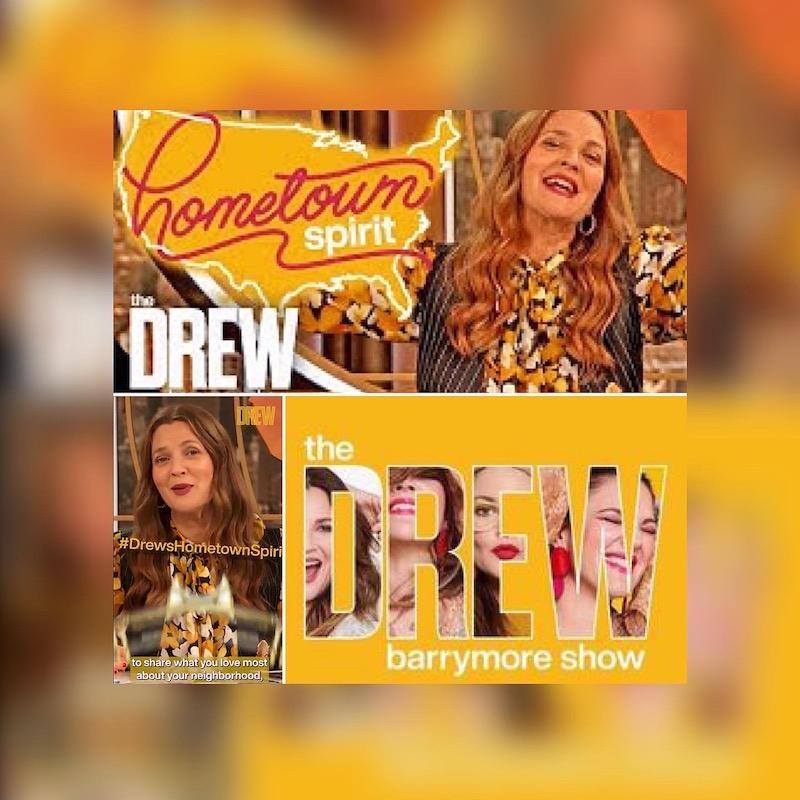 Season 2 is all about Hometown Spirit at The Drew Barrymore Show. On September 10, 2021 the official theme was announced by Drew herself on social media and in a television commercial.
With that announcement Drew asked people to submit their city for consideration for a chance to for you and your city to be featured on the show! ?
I loved the idea because it's a creative opportunity to get your hometown a little extra spotlight, and lord knows the pandemic has been hitting towns and small businesses across America these last almost 2 years.
As the current defacto ambassador of this area, representing the younger generation, I totally submitted our family's hometown of Tinley Park that same day.
My #DrewsHometownSpirit Entry: Dear Drew Barrymore, What makes my and my family's new hometown #TinleyPark, IL special is that it is at the heart, the junction point, the harbor on land, the springboard of the #Midwest. So much history and present day that proves that. I wrote about the best thing about it a couple years ago for other newbies in town too, just in case this helps to make our case
: https://tinleyparkmom.com/the-best-thing-about…/2019/06/
I was disappointed that not many small towns have been featured on the show so far, but I'm hoping that will change as the season goes on. But maybe you can change that by submitting your very own entry to the show, about your hometown. You never know unless you try.
In the meantime, Drew will be randomly popping into towns—I wonder where she's going next!?
About Drew's Guest Co-Host, CBS Chicago's Audrina Bigos
You'll be interested to know that this wasn't the first Chicago centered episode for Drew's show.
Last month around that two week stretch for promotion of the new Netflix adult animated series Chicago Party Aunt, Drew did a significant episode heavily centered on Chicago, where "Chicago Party Aunt" co-creator and star Ike Barinholtz stoped by to chat and face off against Chicago Blackhawks players Jonathan Toews and Seth Jones in a rousing game of 'Chicago Champ'—testing their knowledge to see who is the more Chicagoan Chicagoan. To be fair though, the questions weren't the toughest they could be.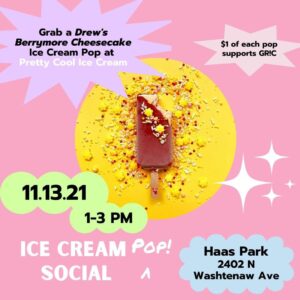 But it was CBS 2 Chicago's Audrina Bigos who appeared on that episode, who pretty much helped inspire Drew to continue the lovefest of the city. On that October 12, 2021 show, Bigos shared some of Chicago's delicious treats when she guest hosted that day. She brought over some pumpkin spice coffee Bigos for Barrymore and her always co-host Ross Matthews to try, from Chicago French Press.
She also highlighted a Logan Square ice cream shop called Pretty Cool Ice Cream, that made an ice cream bar flavor in honor of Drew, with some of the profits going to a charity called Girls Rock! Chicago Camp. Girls Rock! Chicago provides music education programs for girls and transgender & gender expansive youth ages 8 to 16.
Also, Girls Rock! Chicago actually holding an Ice Cream POP! Social at Haas Park this coming Saturday, from 1:00 – 3:00 PM. If you're curious about Pretty Cool Ice Cream's ice cream and want to go to that event, make sure to RSVP for the Girls Rock! Chicago event on 11.13.21.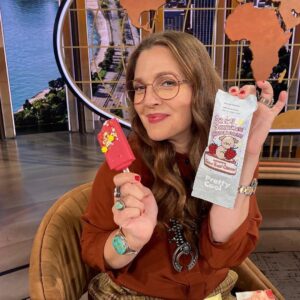 We can't get enough of this ice cream bar or it's namesake- but the real hero of this flavor is @girlsrockchicago.
Participation in collective activities like band or sports is vital to building self esteem in our youngsters. Girls Rock! Works to provide additional opportunities for girls, trans kids, and non-binary kids in an environment led by women, trans adults, and non-binary adults. This increases comfort and a feeling of safety that encourages kids to be themselves completely while they learn about all facets of musicianship.
If you have a child eligable for their programs in Chicago, consider enrolling, or if you have instruments or funds to donate, they are always welcome!
You can help support by coming by Pretty Cool through the end of November and purchasing Drew's Barrymore Cheesecake where a dollar from the sale of your pop will be donated fo Girls Rock!
You can also simply stop by the ice cream shop, located at 2353 N. California Ave, and $1 of each Drew's Berrymore Cheesecake Ice Cream Pop sold will go to Girls Rock! Chicago.
What Is Drew Barrymore Like?
It was a really cool experience, getting to see how a talk show gets made. And from my conversation with Drew I can tell you she really is who you think she is. She said if we're doing a show in Chicago, it has to be at the Bean—she takes sweeping chances and I've loved how she goes all out for every episode—especially these field shoots in different cities. I witness first hand how she doesn't hold back, she lives out loud, and loves making people feel great in her presence. And what really surprised me and many of us in the audience was how it was not a closed set. Tourists were allowed to do their thang, walking around and taking photos at Cloud Gate (the actual name for the Bean). I don't know who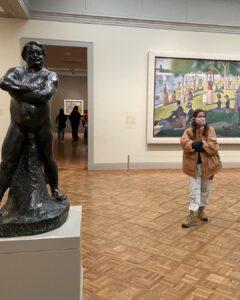 Before Drew arrived, a trio of older women were asking the head of security for the show about working with Drew. I didn't catch his name as I eavesdropped (I overheard first, and then I let me right ear keep listening ☺️), but he is a veteran former New York City cop—he said she is a real trooper, works very hard, and is very down-to-earth to a fault. She feels bad if she forgets people's names who work on the show, and is very easy to work with. Obviously as a child star who got into the business at 11 months old, and with a revered Hollywood lineage, Drew could easily be a stuck up Norma Desmond Hollywood type. I never got any negative vibes from her in movies she's done or interviews I've seen her do. With this opportunity to meet her and watch her show up-front, I was keen to learn whether she was who she projects. After this whirlwind experience, for me I don't detect her sunny, selfless, sparkling persona to be a projection at all. What the head of her security said was blatantly true. She barely needed to do double takes—performance and memorizing is probably second nature to her now, but I also think that there is not much that is scripted. Or maybe Drew is just that good at taking words and making them her own, creating that magic where you forget this is all televised and organized. And between takes and breaks, Drew didn't recede into herself or take off a metaphorical mask—she acted like me if I was excited to be somewhere and meet new people, and talk with who I enjoy working with. Instead of taking a rest or being completely detached from her audience, she was actively talking and engaging with the audience the whole time—she fed off our energy I think, because those few times she fumbled a word, she'd talk to us like a coach on the sidelines and knock things right out of the park.
And most noteably, there was a bee flying around us all, and when he flew right in front of her face, like that famous Matrix, she thwarted his attempt to invade her space and sting her, and she said "show no fear", and had us all in awe and feeling reassured. Drew's got it in spades. Seriously a legend, and I wouldn't be surprised that in her golden years she'll be receiving troves of awards like the Cecil B. Demille award.
I also can say all this in confidence because it was captured by onlookers and espeially well the day of in the Instagram stories tfrom Audrina Bigos, you'd have seen everything that we in the audience saw—a real person with a great spirit.
She's an everywoman who knows how to turn her light on brighter than bright, and inspires others to do the same.
For the Chicagoland Area, you can tune into her show in the mornings at 9:00 AM on WBBM (channel 2 CBS) or at 9:00 PM on WCIU (channel 26 for most), every Monday thru Friday.
Recommended Reading: