Settled back in the 1830s, Tinley Park became officially incorporated and recognized as the Village of Tinley Park on June 27, 1892.
According to Brian Taylor in his compilation article "Tinley Park Institutions":
"The leading citizens of New Bremen decided that it was time to be officially recognized as a village by the State of Illinois. On June 27, 1892, the settlers met in the depot of the Rock Island and Pacific Railroad, and voted 34 to 24 to seek incorporation as a new village within Cook County. Judge Frank Scales approved incorporation the next day. The first Tinley Park village board was elected a month later, and consisted of the following:

Village President: Henry Vogt
Village Clerk: Henry C. Andres
Trustees: Jacob Funk, John Klepper, William Lawerenz, Henry Mohr, Henry Sipple
Keeper of the Calaboose (Jail): Henry Boldt"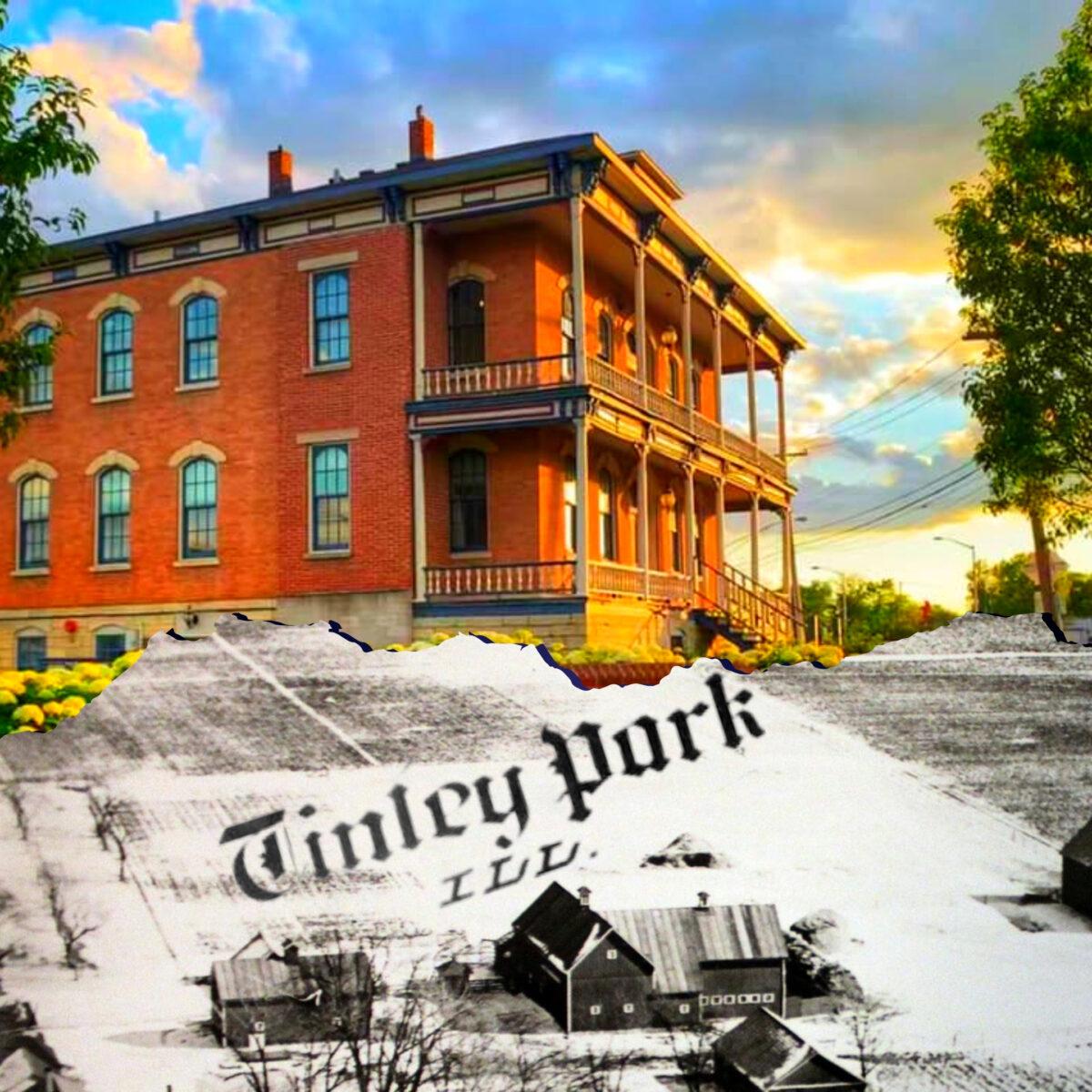 Before European settlers arrived, the Potawatomi Indian tribe hunted and fished in the area where present-day Tinley Park draws its boundaries. Although other Native American tribes like the Kaskaskias (Illini), the Ojibwa (Chippewa), and the Ottawas occasionally roamed the area, it was the Potawatomi tribe that was most closely associated with this region before European settlers arrived.
Check out history related posts by visiting the History category page: https://tinleyparkmom.com/category/history
Railroad Roots
With its prime location on the Chicago, Rock Island and Pacific railroad lines, the village of Tinley Park grew rapidly. So it's no wonder that railroads are a huge part of Tinley's heritage. In fact, the village's official incorporation took place at the Tinley Park Oak Park Avenue train depot on June 27, 1892. Also, Tinley Park got its name from a neighbor of Tinley Park's first mayor Henry C. Vogt Sr., who was named Samuel Tinley Sr. and also happened to be the community's first railroad station master. (Source: Ken O'Brien, Chicago Tribune, 1997).
Etymology & Origin of the Name Tinley: Tinley is the transferred use of a rare English surname. In fact, it's so rare that very little information exists concerning the name's etymology. It likely comes from the Olde English word "tynan" meaning "hedge, fence". As a surname-turned-first-name, Tinley is a new coinage; it has become trendy practice using surnames as forenames (even if said surname has no connection to the family). The name Tinley only just appeared on the American female naming charts in 2011, probably inspired by a similar-sounding surname, Tenley.
Among the relics Tinley Park's railroad roots today is Engine 1892, a centennial monument that stands at the first train station of the village. This monument is meant to remind us about the railroad's role in the rise and development of the village, and how the railroad continues to draw people to moving to the area since it makes transportation to Chicago and beyond a delight for commuters and all travelers.
And since 1970 Tinley Park we has two train stations, one is in downtown Tinley Park on Oak Park Avenue and the second is slightly southwest located on 80th Avenue, across the street from the Tinley Park Library. Investing in railroads brought industry and commerce to Tinley Park and today continues to attract new residents. You might find it interesting to know that between 1970 and 1994 Tinley Park experienced a settlement boom leading to the construction of more than 11,000 housing units. One of those new homeowners were my husband's parents' home. Today he and I and our family have our own home in Tinley Park.
Characteristics Of Tinley Folks
Dependable
Solid
Practical
Hard-working
Industrious
Conservative
---
To learn more Tinley Park history visit one of the following links below, especially the Tinley Park Library and Historical Society.
Sources
Tinley Park! You Know You Are from there when you know its HISTORY… (Facebook Group)
Tinley Park Historical Society
Tinley Park Historical Markers