My Eye Surgery Experience — Step-by-Step Guide
From Screening to Post-Op
Laser eye surgery was ? EYE-OPENING for me. It will change your life, and though the entire process might seem a little lengthy, each step is there to ensure that you get the attention you need for the best possible results. Here was my journey to seeing clearer, broken down into 8 steps.
Depending on the practice and the distance you live from the eye center of your choice, Steps 1-2 might be done all together in one visit for your convenience.
Step 1: Eye Surgery Screening
At your first appointment, certified technicians will take measurements of your eyes to gauge how nearsighted or farsighted you are, how much astigmatism you have, and the overall health of your eyes. They will tell you if you are a candidate and suggest which procedures you may be a candidate for based on your measurements.
At the end of the refractive screening you will meet with your refractive coordinator, fill out the refractive checklist, and schedule your LVC consult. This is a great time to ask any questions you have that the surgical coordinator may be able to answer.
Step 2: Eye Surgery Consultation
This appointment is where you meet your eye surgeron. He will dilate your eyes to look at their interior health. He'll confirm which procedures you are a candidate for and together you will decide which procedure is right for you.
If you elect to undergo eye surgery, you will schedule your surgery with a surgical coordinator and discuss financing.
Step 3: YAG-PI or Over-the-Phone Pre-op Instruction
Depending on the type of eye surgery that's right for you, you might have to come in for an appointment prior to your surgery. For example, if you are a Visian ICL candidate you will need to get a YAG-PI to make sure your eye has proper fluid circulation. My husband received Visian ICL years and years ago when it was very experimental. He was so important to me feeling comfortable and brave enough to get eye surgery.
If you are getting eye surgery that does not require a pre-op appointment, the surgical coordinator you spoke with will call you one week prior to your surgery to give pre-operative instructions. They will also remind you to pick up your medications and give you an arrival time too.
Step 4: Eye Surgery Prep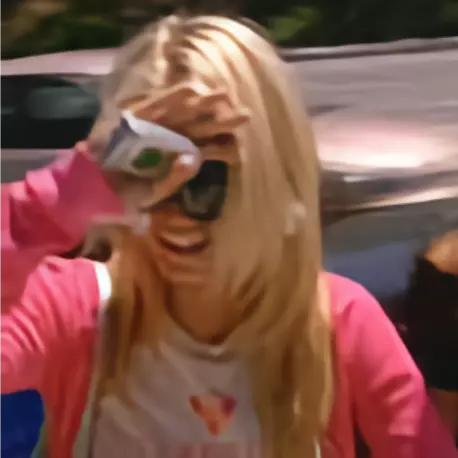 For Fun: I recommend watching the Newlyweds: Nick & Jessica episode where Jessica Simpson gets eye surgery, from 2004. While she got Lasik and I received PRK (Photorefractive keratectomy), it's just a fun thing for you to watch to loosen you up for your big day.
Step 5: Eye Surgery Day
The day of surgery you should arrive about a half hour early, sign consent forms, take your medicine before you leave home, and fill out paperwork in the surgical coordinator's office. Next, a nurse will prep you for surgery.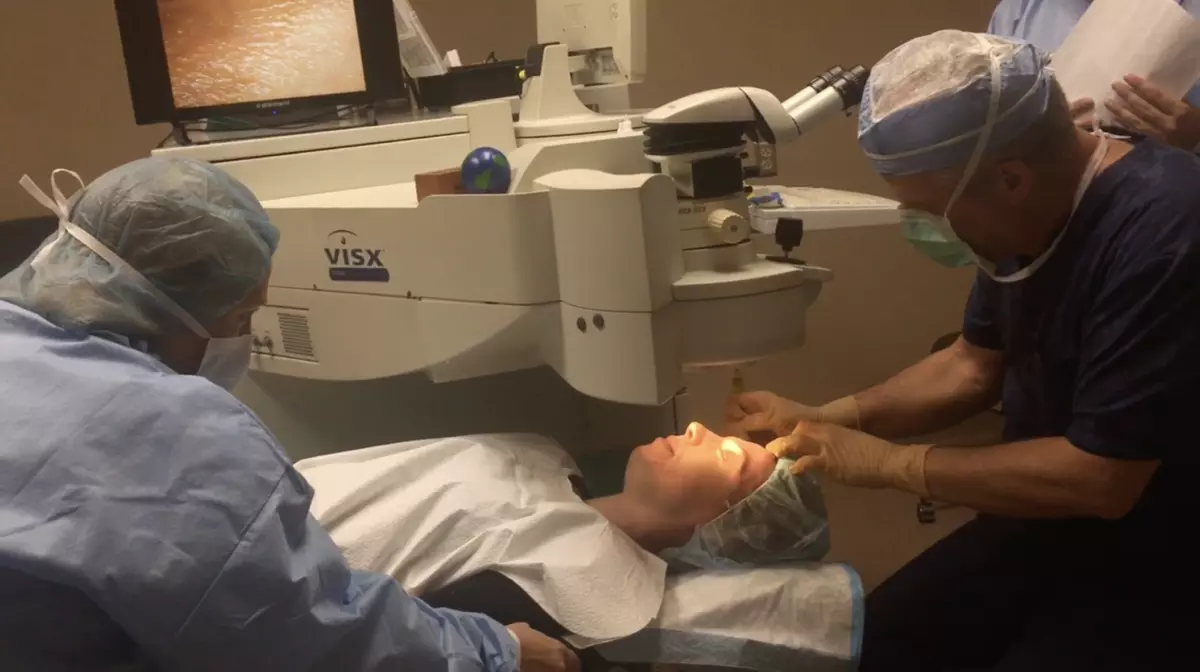 Step 6: Next Day Post-Op Eye Surgery Appointment
Typically the day after your eye surgery you will have a post-operative (post-op) visit with your eye surgeon. One thing they will look for is to check if your eye pressures are stable.
Step 7: One Week Post-Op Eye Surgery Apppointment
About one week after your eye surgery you will come back for a final post-op visit. Your eye surgeon will check your eye pressures and remove bandage contact lens, depending on the type of eye surgery you had done.
Step 8: Routine Eye Surgery Post-Ops:
It's recommended that you come in for routine eye checkups throughout the first year after your eye surgery. Unless you choose to have your post-operative care managed by your regular optometrist. Personally, I only scheduled one routine post-op appointment, a 3-week follow-up. Being a busy mom and my eye surgeon being an hour away aren't the best excuses, but this was my choice and my husband supported that.
I in no way recommend doing this! I took a chance and was fortunate to not have any problems arise. I think my following all post-op care instructions, such as taking my prescribed eye drops, was very important.
I hope this post has been helpful. And remember, always consult a doctor when it comes to your eyes. These are steps that I personally experienced when I got PRK eye surgery, but your experience might go differently. No matter how many steps you have to go through, eye surgery is totally worth it.
Further Reading
Everything You Need to Know About PRK Vision Surgery – Healthline