Visian ICL – Geoffrey's Eye Surgery Success Story
It's the year 2020, the perfect marketing year for those in the eye business (ophthalmologists, optometrists, sunglass providers, etc.). 20/20 is literally in the number of the year. And so, I wanted to take this opportunity to share a story about someone close to me who literally used to have the worst eyesight and inspired me to take the plunge and get eye surgery last year. Maybe my husband's story will give you the courage too. ?
How Geoffrey's Bad Eyesight Was Corrected with Visian ICL
Have you ever heard of coke bottle glasses? They are eyeglasses with extremely thick lenses for those with extremely poor eyesight. Digital marketer Geoffrey Pyrzynski can tell you all about them.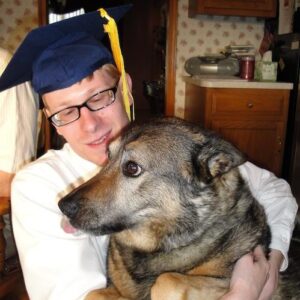 Prior to his vision correction procedure in November of 2011, Geoffrey had been wearing coke bottle glasses and then contacts for seeing far since he was a small boy. "For almost as long as I can remember!" As his vision gradually declined into adulthood, trips to his optometrist increased.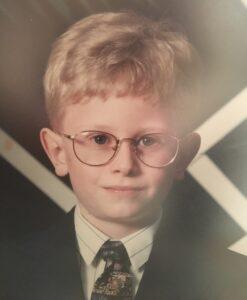 Although terrified of needles and surgery, Geoffrey's eyesight was effecting every part of his life and he was interested in finding an advanced solution. "My lifestyle depends heavily on my eyes. I do data analysis and internet marketing. Both require me to see hidden insights in large sets of data or code—For a hobby I like to play and record the old Star Trek games and get them working for Mac computers (even if they were a Windows game)."
Geoffrey's optometrist in Orland Park recommended a new experimental procedure at the time called Visian Implantable Collamer Lens (Visian ICL for short).
Visian ICL is a removable lens implant that is an attractive alternative to LASIK and other refractive procedures because it does not eliminate any corneal tissue and can be removed when the time comes for cataract surgery when you're older.
Geoffrey's optometrist said he might be a good candidate for Visian ICL since Lasik surgery would not be good for him. The reason being, the laser used in Lasik surgery would need to be kept on each of Geoffrey's eyes for very long given his high prescription and the procedure would be very painful for him.
"I knew that this was an invasive procedure, but the life changing results were too promising to ignore."
Geoffrey's Visian ICL experience was so good that
"within a few minutes of the procedure, I could see the clock on the far wall and tell the time! A few weeks later, I could see perfectly."
What is life like for Geoffrey after the procedure?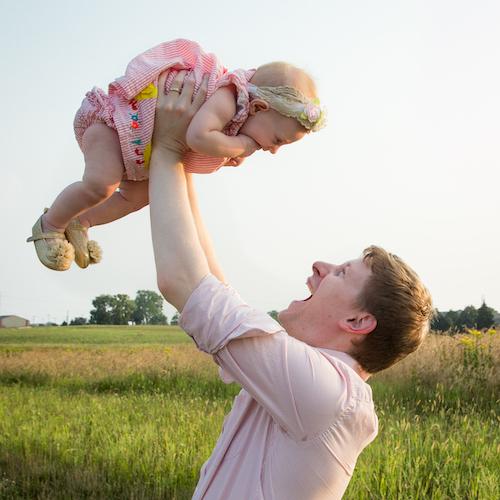 "I can now wake up in the morning and not have to worry about reaching for my glasses. If they dropped on the floor I would have needed to pat the ground to find them. I am able to enjoy swimming and snorkeling. I can see the full vibrant color of a fish without having to worry about losing a contact lens if water got into my goggles. I can even see better than some other people. I can lean away from my Mac without having to squint to read smaller text. Even some people who have never had issues with their eyes are surprised that I am able to read better than they do."
Suffice it to say Visian ICL made a huge impact in Geoffrey's life and work.
For fun, you can visit Geoffrey's YouTube Channel Star Trek Games to see him in action demoing Star Trek games and other tutorials with his new eyesight.