Frankie's Ristorante – Tinley Park
Recently featured on Neighborhood Eats, I felt it's been way passed due for me to write a proper review of Frankie's Ristorante in Tinley Park.
If you've been keeping up with the Tinley Park Mom blog you'll know that Frankie's has played a huge part in the life of my husband and I. It is one of the first places we dined at during our early dating years. Frankie's catered our wedding reception. It's where we ate on the day we signed the papers for our first home and moved in to celebrate. It's where we had our baby shower. It's one of our go-tos for milestone celebrations for sure. Whether it's a date night or family night, Frankie's is a great spot for both occassions.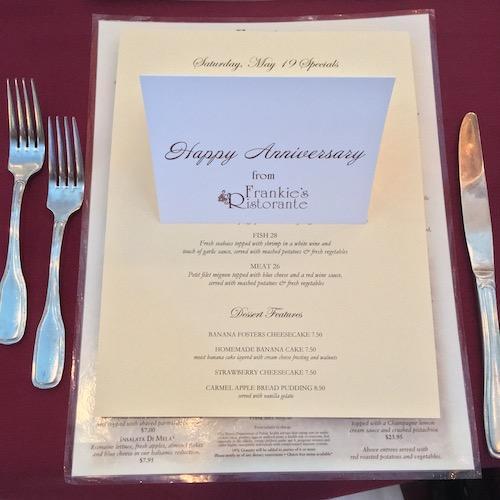 One thing that Frankie's is known for are their stuffed zucchini flowers.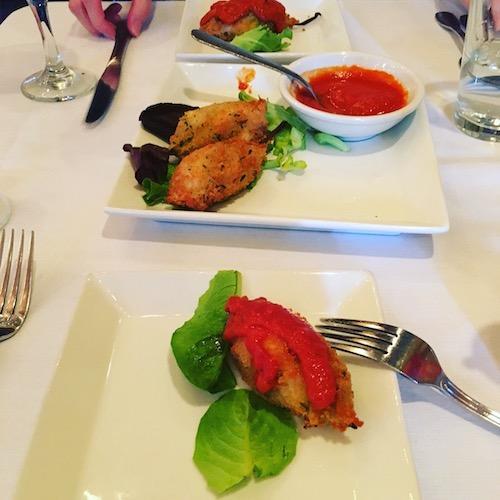 Their ravioli is out of this world. My favorite is a ravioli they bring out for Valentine's day that is heart shapped and pink from beet coloring.
For vegetarians they make some exquisite flatbreads.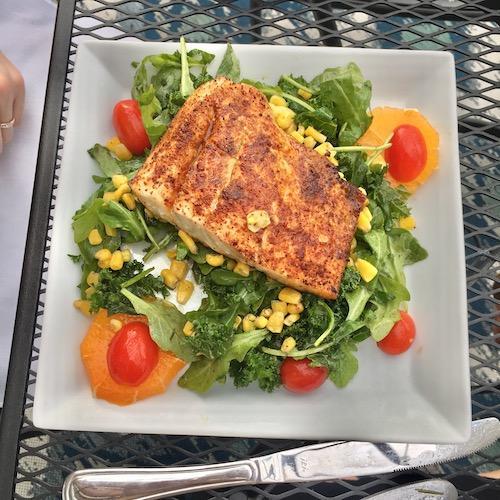 Frankie's specials go from very traditional to avant-garde. One time I ordered elk and another time I ordered shark!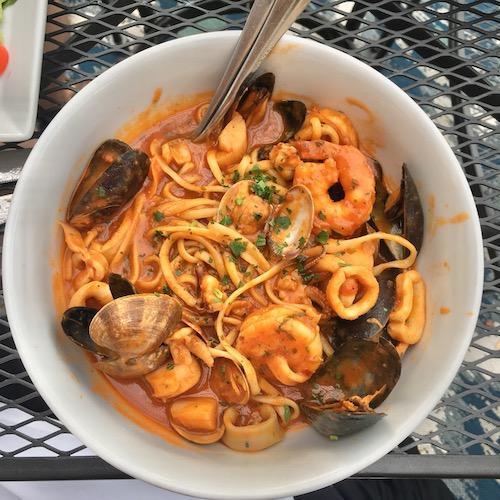 One of my all-time favorites is their frutti di mare (fruit of the sea) dish. We may be a land-locked suburb Tiney Park, but Frankie's get's fresh fish directly from Chicago daily. They take quality seriously.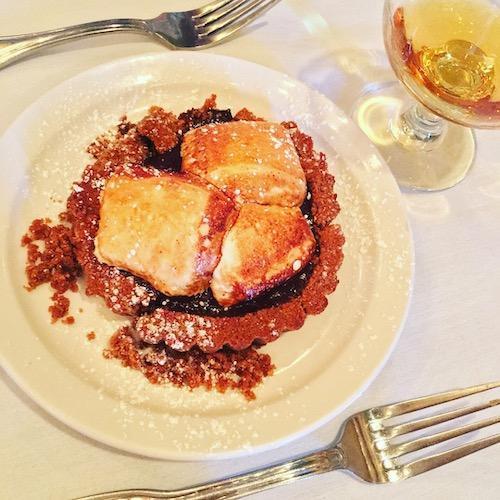 One last thing to blow your mind is a s'mores tart that they offered a few years ago. It was absolutely delicious. And be sure to enjoy one of their after dinner digestifs like cognac. At Frankie's you have to spoil yourself. It is one of those restaurants that bring the high-dining milieu and experience to the suburbs, but with a family-centered base. Angela and Frankie II always treat us like family. They always recognize us and they're always going around every table to make sure everyone feels special like that. One time Frankie's saved us and carried Eileah when she was only a few months old around the restuarant so we could enjoy our meal hassle-free.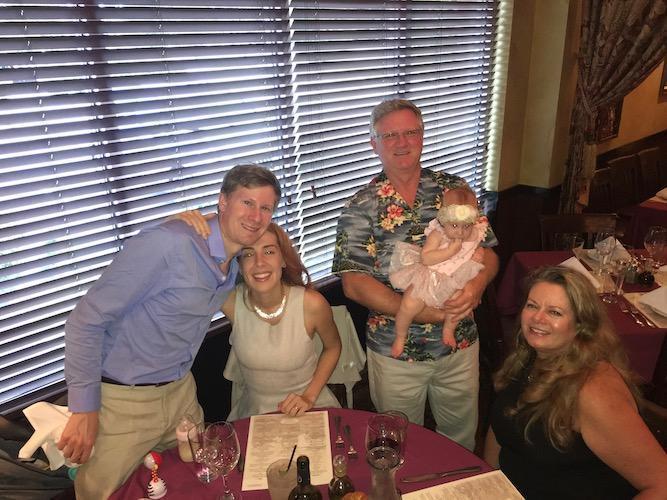 Keep up with the ristorante by following their Facebook page or by friend requesting Frankie II Santoro (brother) and Angelina Castelli (sister).
To see all that Frankie's has to offer, visit their website www.frankiesristorante.com and their catering site www.frankiescateringil.com too.
Read other articles that talk about Frankie's Ristorante for other occassions