First Mother's Day in Tinley Park
Mother's Day Brunch Spots in Tinley Park
If I was looking to get out of the house and do the traditional Mother's Day Brunch, my options in Tinley Park woud be:
Odyssey Country Club, for more of that upscale feel.
Open Bottle – if I was into beer.
Frankie's Ristorante – above average classic Italian.
Parmesans Station – American
Side Street Tavern – American
Ed n Joe's Restaurant & Pizzeria – for buffet style
But is going out really the point of Mother's Day?
How I Spent My Mother's Day
This year Mother's Day in Tinley Park was gray, rainy, and a little cool.
I wore a white sweater and a pair of gray pregnancy leggings for the day. I took my dog and baby out for a morning walk and returned to French toast and coffee made by my dear husband for breakfast.
We watched a movie during lunch and then later in the afternoon my parents-in-law who live nearby stopped over for a special Mother's Day dinner. With the grill finally out of winter hibernation, my husband grilled up some steak filets and lamb chops for us, with the usual mashed potatoes and veggies on the side.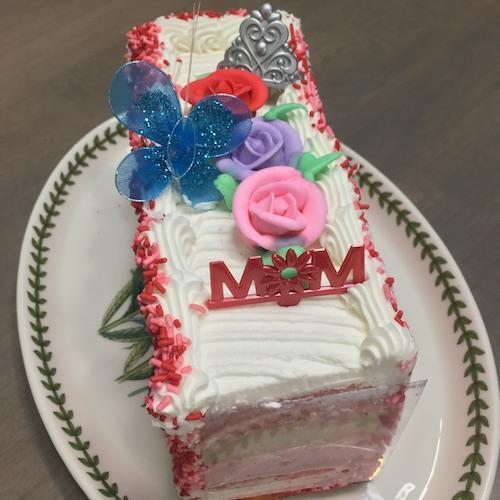 I absolutely loved the cake my parents-in-law brought from the Orland Park Bakery. It was so unusual to me. Although it looked like your regular run of the mill white and pink cake, with raspberry compote in between layers of white frosting, it was like biting into a blueberry muffin, moist with that unique tart sweetness.
After dinner we enjoyed a cocktail of Duke's Cosmopolitan as the dogs played, and our seven and a half week old daughter went from arm to arm being held, surrounded by love.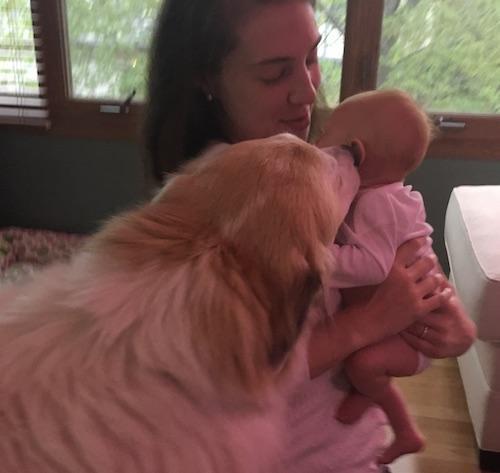 The Point Of Mother's Day
Now in the role of mother I understand now that my mom was serious when she'd say "don't get me anything for Mother's Day." All you really want as a mother is to be surrounded by the people who love you.
Of course I loved not having to cook or do any housework, but the real point was about togetherness and feeling loved and appreciated.
A new mom friend I made spent Mother's Day with her four-year-old daughter at a spa getting pampered together. She told me she finds that she doesn't get to spend the same quantity of time she used to with her daughter now that her and her husband welcomed their second child. Her time is divided now and she doesn't want to regret not making every effort to give her first born that quality time they used to have now that she has a baby brother.
I don't want to get too ahead in worrying about the empty nest phase, when it's just my husband and I on our own again, but I know with this first Mother's Day under my belt that it's not just this day that was extra special to me, it's been every day since my daughter was born that has been extra special.
Each Mother's Day will be different. Some years will be bigger than others, but right now I just want to absorb and relish this one.
SaveSave
SaveSave
SaveSave
SaveSave