Frankie's Ristorante in Tinley Park Checks Off 14 Years In Business
Frankie's Ristorante is easily one of the top 3 restaurants in the Chicago Southland. Of course I'm totally biased, my family's story of falling for Frankie's will explain. 
Frankie's Ristorante opened 14 years ago today in 2008, in probably the worst economic time years. It was no doubt a struggle but the Santoro family made it through by great food, service, and ambiance (Frankie's co-operator Angela and their mother do the decor through every season of the year).
We've known Frankie Jr. & Angela for 10 years as of this fall! Blood, sweat, and tears are the rules of the game of running a successful business, and they are wonderful. And as a small business owner myself with my husband Geoff at Geoffresh Inc. – SEO Web, I know ?. Each visit we were seeing them at a different stage in our lives and theirs—I can attest that they have staid the sweetest and the sharpest at what they do. Frankie's never gets stale, always fresh, and always there when you need it.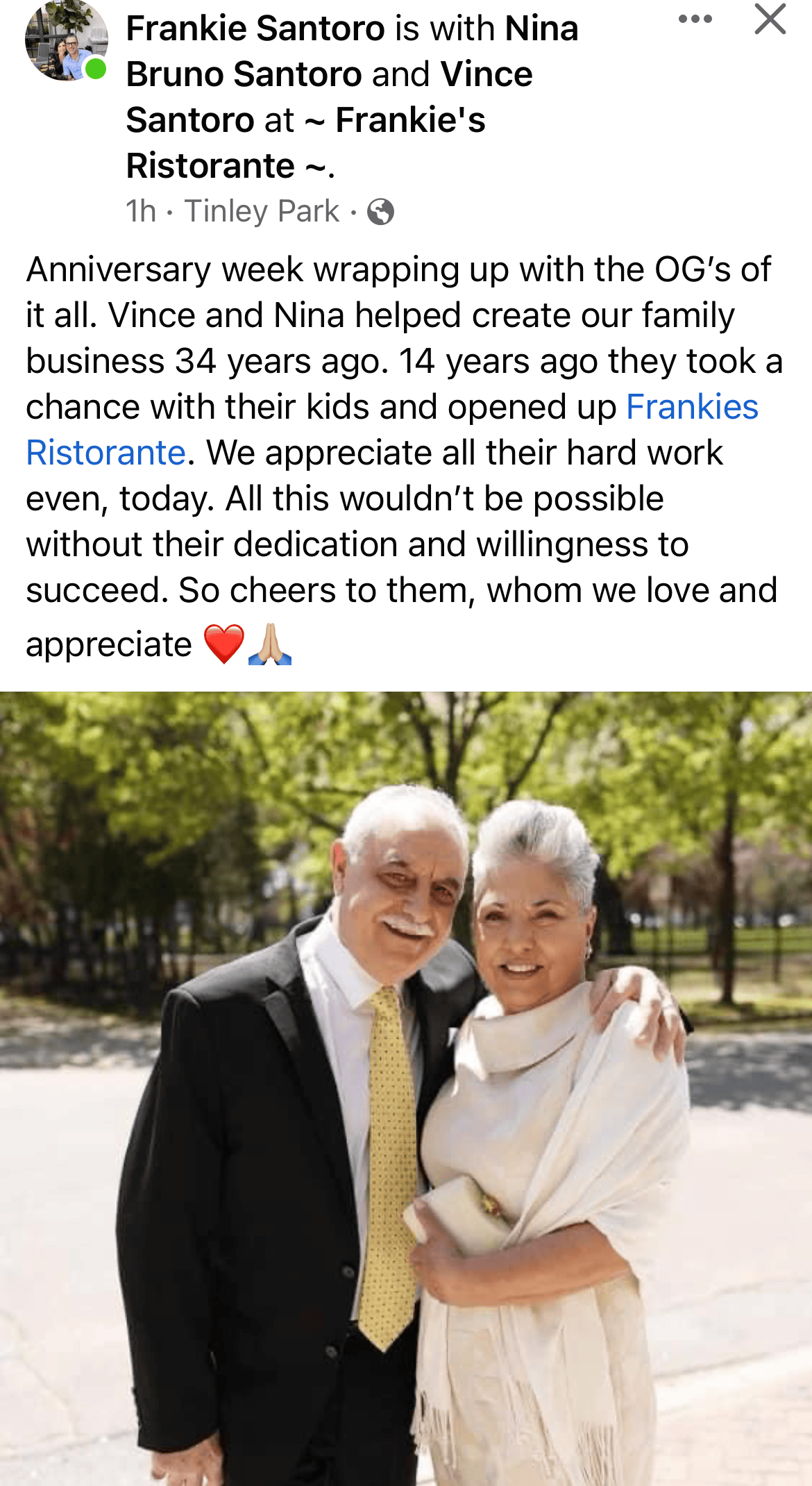 I can't wait to come back for years to come. If you haven't stopped by ever—here are a couple of helpful articles from yours truly:
Frankie's Ristorante Reviews