Coronavirus Chronicles: March 25, 2020
A Birthday In The Time Of Coronavirus
We did it, we gave our daughter an intimate birthday party, just the four of us (mama, daddy, Samantha (our dog), and Eileah) and she wasn't disappointed. I was feeling guilty leading up to the day, but then magically that went away.
It was fun. Eileah and I stayed up until midnight so that we were awake when it became her birthday. We were watching her new favorite movie, which used to be one of my favorite movies too: The Chipmunk Adventure (1987). It's like Around The World In 80s. The chipmunks and chipettes are traveling the world. Wouldn't it be great to be able to travel, or even just get out of the house and go anywhere besides the grocery store, pharmacy, and doctor's office?
We did get to sleep as soon as the movie finished and then we woke up around 9am and started the dance with dancing. Eileah loves to dance. For her birthday meal, which was kind of like a linner (our word for a meal between lunch and dinner time) was fried chicken from Chicken-N-Spice in Orland Park. Their story is really cool; basically a family opened a place called The Spicy Chicken Shack in Joliet and their recipes for everything down to the sauces were so popular that in just a few short years from today they expanded out and Chicken-N-Spice is the closest of their restaurants to us.
Suffice it to say, Eileah was very happy with our food selection.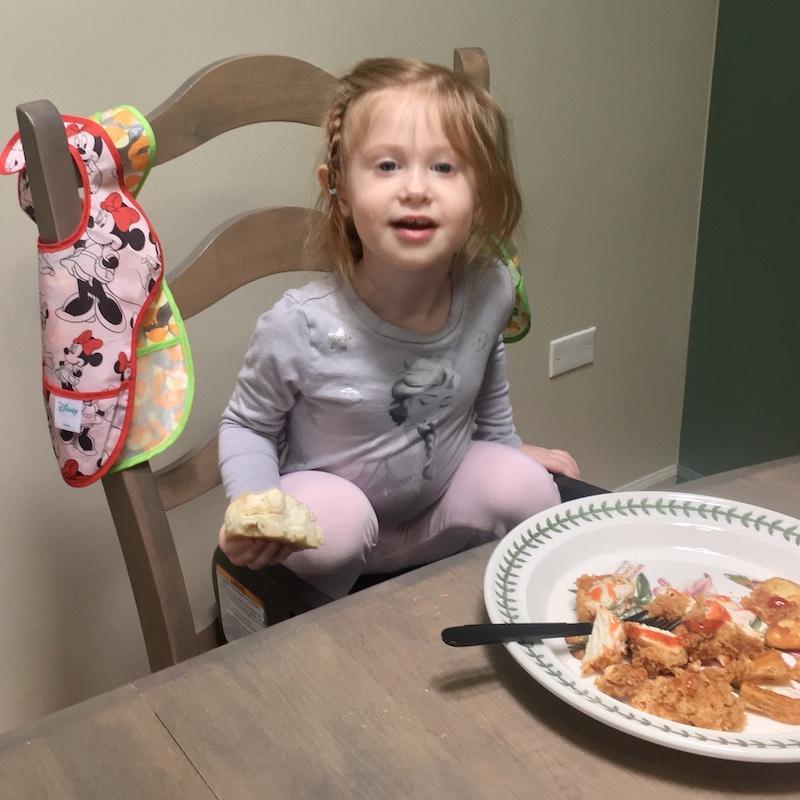 Originally several months ago I ordered a special cake to be designed and baked by an up and coming cake master named Dria (Alexandria for short). It was to be a Frozen 2 themed cake, but when the precautions for Coronavirus ramped up and Dria decided to cancel all orders for March and April. It was the safe thing to do, but yes it was a bummer. There's always next year, I know…but boy were we excited to see one of Dria's creations. Luckily we had almost half a bundt cake left over from our St. Patrick's Day part with friends and family from Nothing Bundt Cakes in Orland Park, and so we we used the remainder as a stand-in birthday cake. You do the best with what you have. I used Ann and Elsa candles and sprinkled some silver sprinkles on top to dress it up a bit more.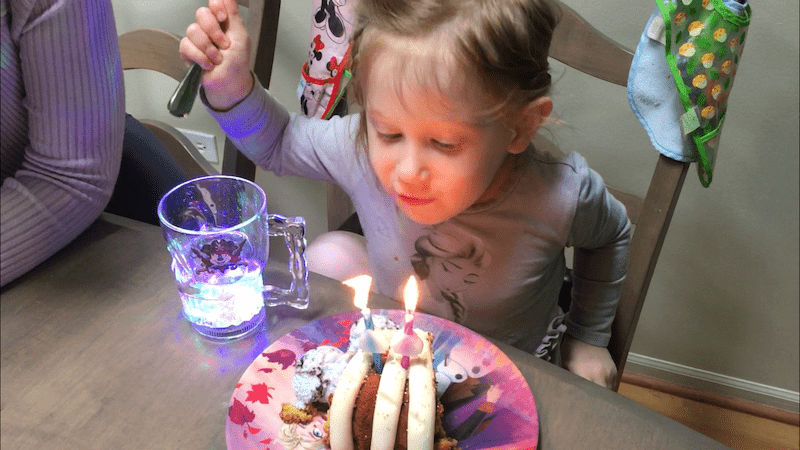 Of course she'll be getting some more presents from family and friends once things return to normal, but honestly, I think this birthday will probably one of the best in our memory. We had the essentials: each other.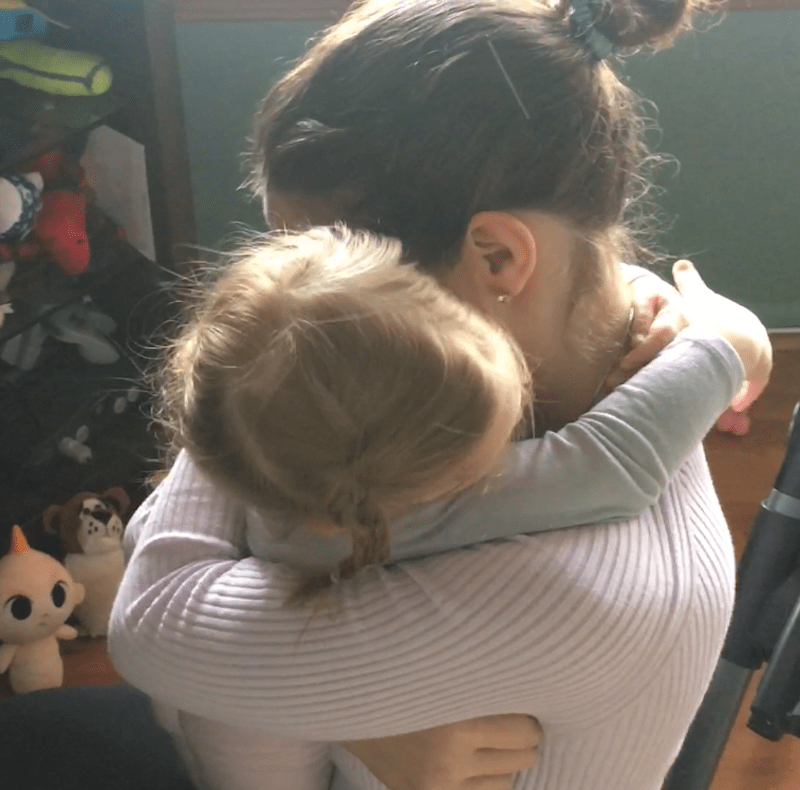 Many of us are faced with more time in front of us than we've ever had and we might not know what to do with it all. I think growing up an only child I am totally in my element figuring out how to use my time.
Isn't it funny how when you finally get what you want, you sometimes don't even realize it though? Or worse, you resent it?
Chery Strayed wrote about this phenomenon when she was finally given the time and space to write her first book. Having made the decision with her husband to live financially dependent on him for a year to stay home to write. She found herself doing everything but writing. As the hour approached when her husband would come home from work, she'd start scrambling to hide the evidence of her procrastination, becoming depressed as the days slipped by. She finally had the time she craved to write and she didn't know how to handle it. She later chalked this behavior down to fear. Fear of failure. Because once you have nothing stopping you, you no longer have excuses.
Using This Time Wisely
No commitments, no engagements, no dates to be kept. For the first time in many people's adult life they are faced with an opportunity – to grow or regress. To build or complain. To change or remain. To take on a challenge.
It's in times of crisis people grow. The rich get richer. The bold make their moves. And while I won't get the chance to buy low, sell high or pounce on foreclosing properties, I am able to build up my own stock. To capitalize, rather than waste the moment that's been given to me.
It's a great time to get organized, to set reminders to wish the people you care about birthday and anniversary good wishes… All those small holidays you might have not had aple time to remember before this Coronavirus quarantine.
It's an opportune mtime to get down into the nitty gritty details of yourself, your life, your passions, and explore them for once. Learn what a routine really looks like. Eat well because you don't have the excuse to go out. *But do try (if you can) order out at least once a week to help a small business.* Try something new. Take more walks, play ball a little but outside with your little one(s).
…Spend hours reading without feeling guilty. That won't be easy for moms of course (my daughter for example has stopped taking her once a day nap, so I'm screwed), but if you can find the time, this is the time to take it. Whatever it is you've been meaning to get to.
This is the time the universe has given us to get back to ourselves. Get a handle on our core. Return all those loose threads that have been hanging out there, latching onto superficial things, weighing us down. Let's renew ourselves. Let's take the time we've so been longing for and do all the things we've been meaning to do. Let's take this challenge and run with it.
---
Take care,
Stephanie Pyrzynski
If you'd like to be notified when I write something new, enter your e-mail below to subscribe to the Tinley Park Mom Newsletter. You don't have to live in Tinley Park to enjoy it.
[jetpack_subscription_form show_only_email_and_button="true" custom_background_button_color="#002b1a" custom_text_button_color="undefined" submit_button_text="Subscribe" submit_button_classes="wp-block-button__link has-background" show_subscribers_total="false" ]