Creative Cakes by Dria — Tinley Park — Black Owned Business Spotlight
"What to do for my thirtieth birthday cake?" I wondered one month before the date. There are quite a few local bakeries in Tinley Park, but I wondered…When I was looking for someone who made cakes for dogs I had found one via Facebook. I had reached out to one of the countless Facebook groups for the Southwest Chicago suburbs and found a home-based baker who was up for the challenge, that was Cakes by Cherie. When I was looking for a place that made macarons, again it was a local home-based business that saved the day, and that was Kim's Macaron Shoppe. So I decided to look off the beaten path again for a homebased cake master and I found it via Instagram by searching through the hashtag #TinleyPark. I stumbled upon a photo of a cake that caught my eye. Sort of a Sex and the City kind of cake, with little bottles of booze on the top, with a glass slipper, lipstick, and gold painted chocolates with edible pearls.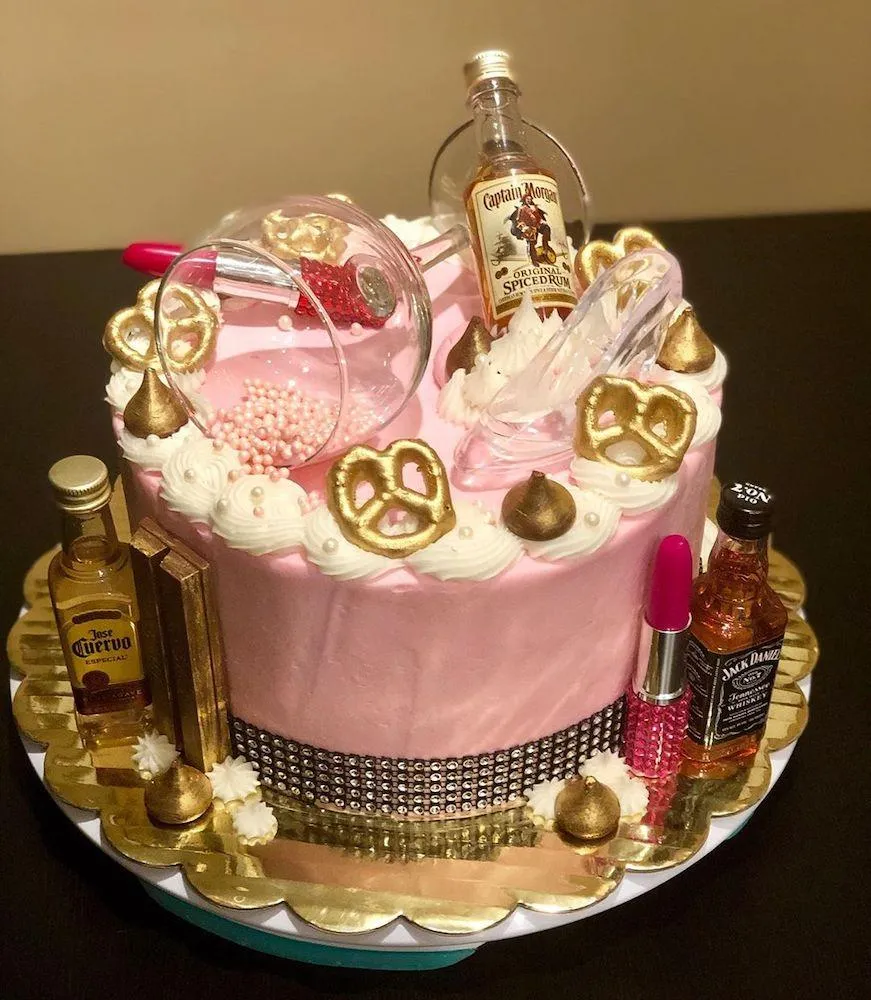 I loved it, I just knew there and then that that was what I wanted for my 30th birthday cake. It's not that I didn't trust my husband to come up with a great birthday cake for me; in the past he had come up with creative cakes before like the Samurai Jack (popular cartoon network cartoon) themed one for my 28th birthday. But I wanted to look harder for a smaller enterprise to make my cake. I love supporting small local businesses and I'm better at searching for them than my husband. I've got a little detective in my genes I think.
The process was easy, I messaged Dria (short for Alexandria) on Instagram and then we continued the conversation by e-mail. I told her I wanted her to replicate the cake she had shared on Instagram and she said "Yes, I can do that for you! This is a Jamaican rum cream infused chocolate cake priced at $50, but I can do other flavors as well or no liquor infused in the layers."
Here are the other cake flavors she can do:
Vanilla
Confetti
Wedding Cake
Butter Me Up- Yellow
Chocolate
Chocolate-chip
Red Velvet
Strawberry
Lemon
Caramel
Pina Colada
Carrot
German Chocolate
Holiday Spice
I needed to pick the colors and the little bottles of booze I wanted adorned on the cake, and Dria had everything she needed to make a fantastic cake. She accepts payment via Chase Quickpay, PayPal, or the Cash App.
What's great is that she lives really close by! It literal took no more than seven minutes to reach her home. She was so friendly and nice, and she's around my age which I loved. A young entrepreuner, just like me. The cake was in a classic white bakery box, the cake on a sweet gold base. I was so excited I almost thought I'd drop the cake from my excitement. She said to tell her if it was a success, she likes to get feedback on her work because she wants happy customers.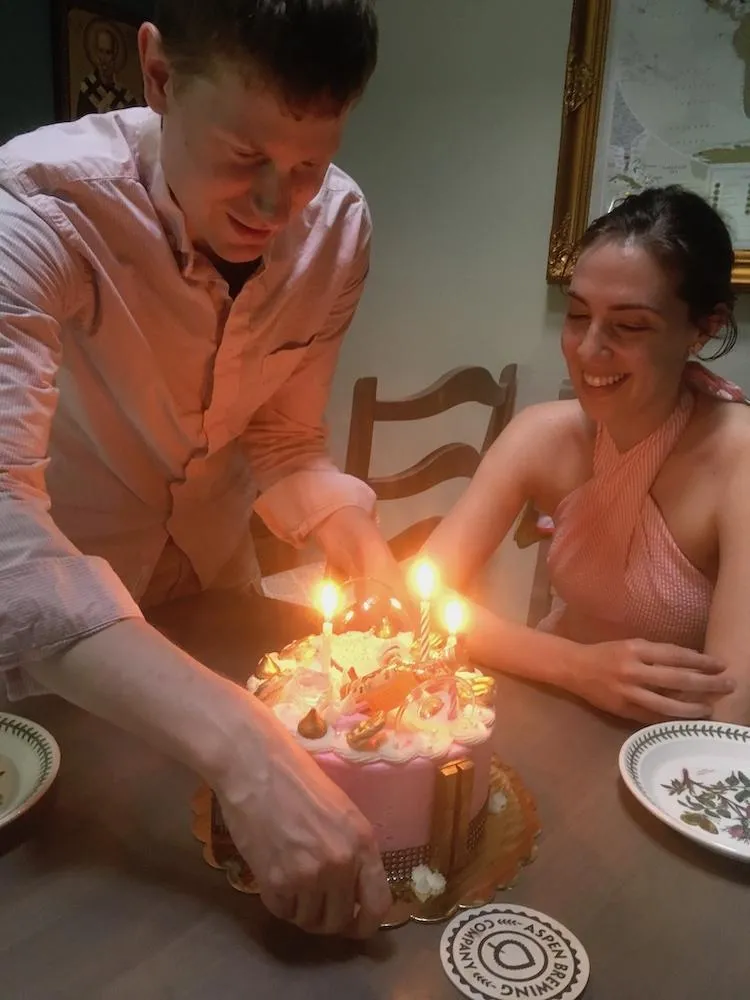 The day arrived and my family and friends gathered round and marveled at this cheeky, girly, absolutely perfect for a 30th birthday cake.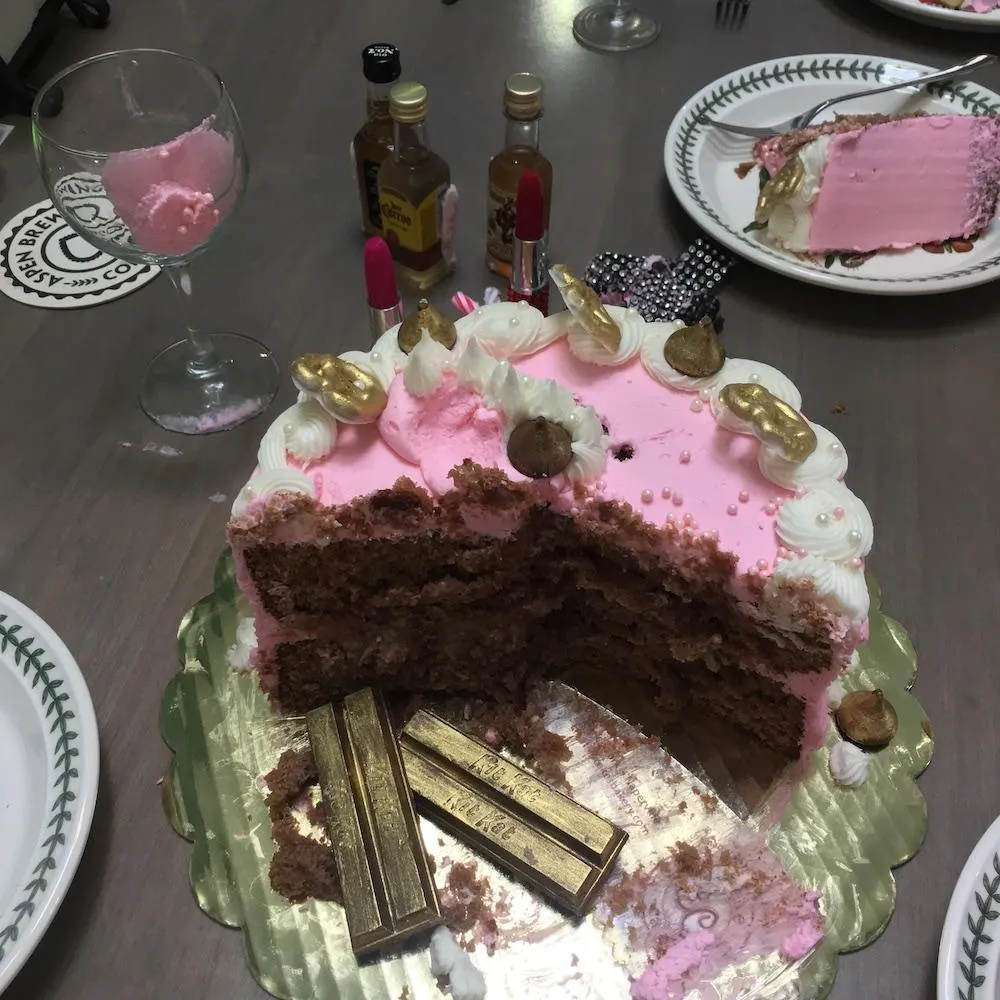 My cake was an 8″ liquour-infused German chocolate cake, my favor kind of cake. As you cakn see it was very pink, my signature color.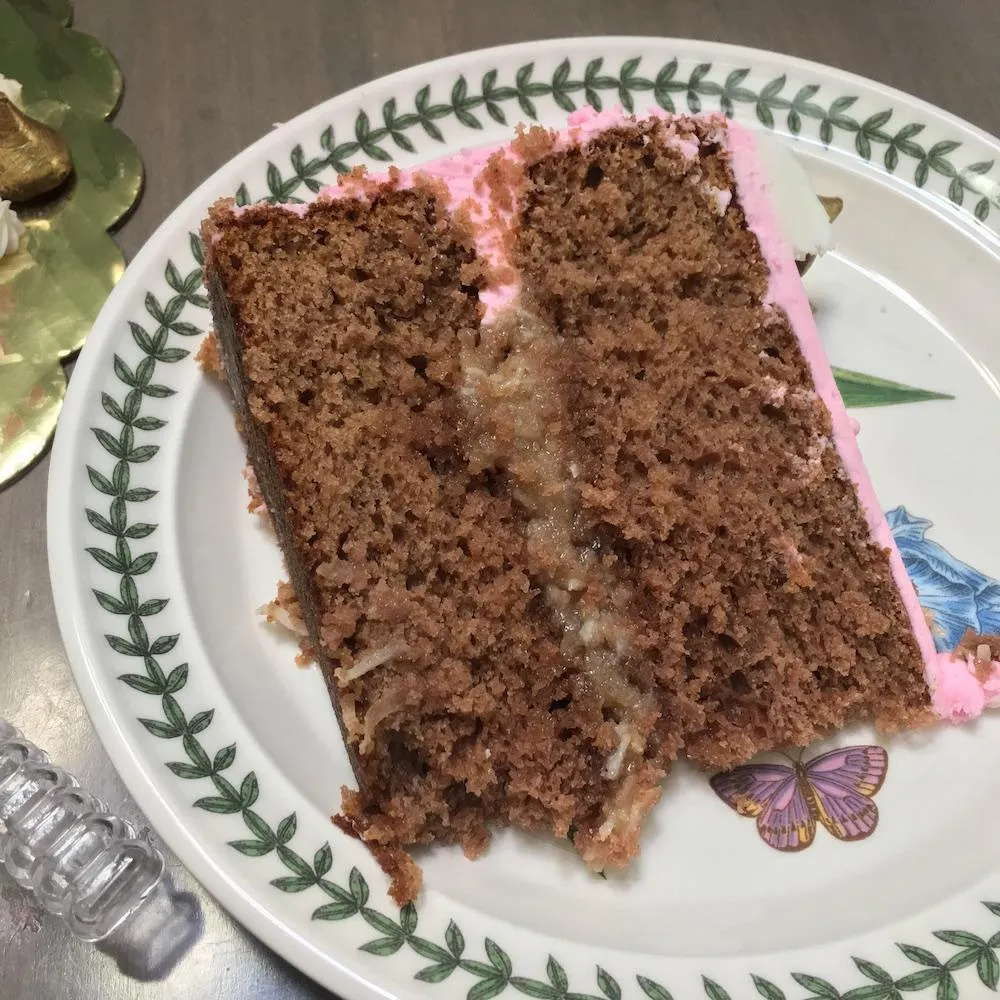 I couldn't have been more happy with the cake. I definitely want to order from her again, and I feel confident that she will be very inventive with the next one. It must be very difficult to exactly replicate something you did in the past, but she clearly knows what she's doing. If you ask her to make a cake like mine I have no doubt she can do it again.
How to reach Dria: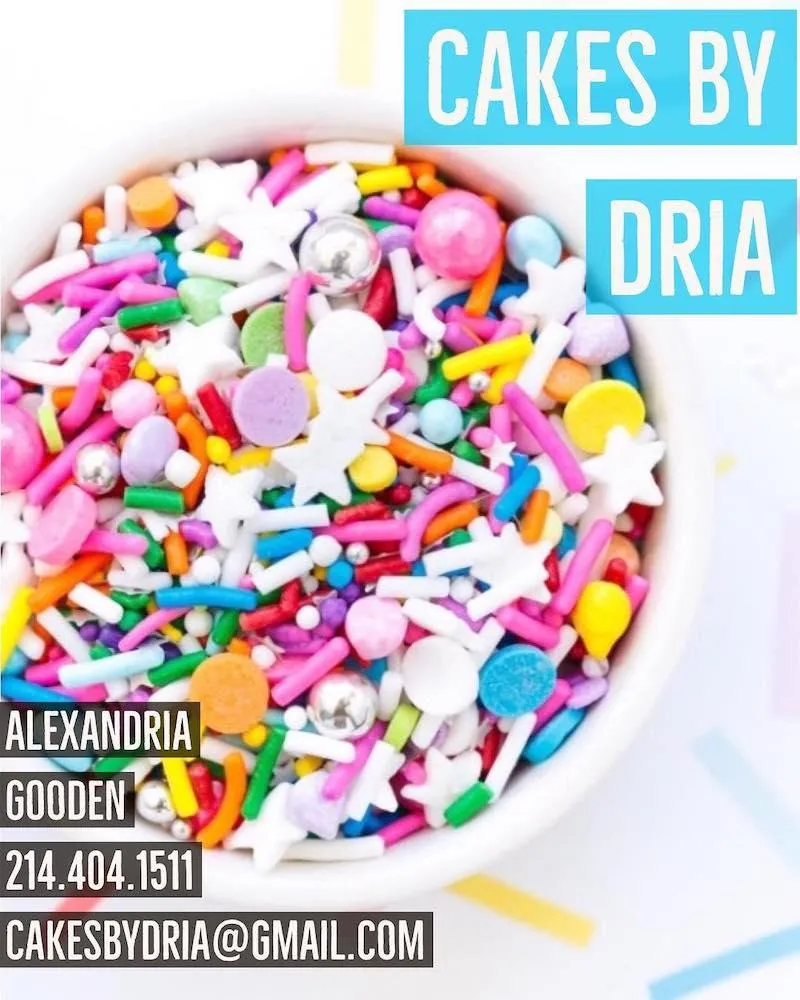 So if you're looking for a cake master who can make a creative cake for your next occassion instead of going to one of the mainstay bakeries in the area try Cakes by Dria. You can follow her on social media at the following links: