Where To Buy Chestnuts Cheap – Williams Sonoma Clearance
Act Fast Because The Winter Season Isn't Complete Without Chestnuts
If you love chestnuts as much as I do, there's a special opportunity at Williams Sonoma. Jars of Steamed Whole Chestnuts – Williams Sonoma are now $9.99, down from $19.95! Most jars said best by July of 2023, so don't worry about them being yucky. You can always grab them online as well: Steamed Whole Chestnuts – Williams Sonoma.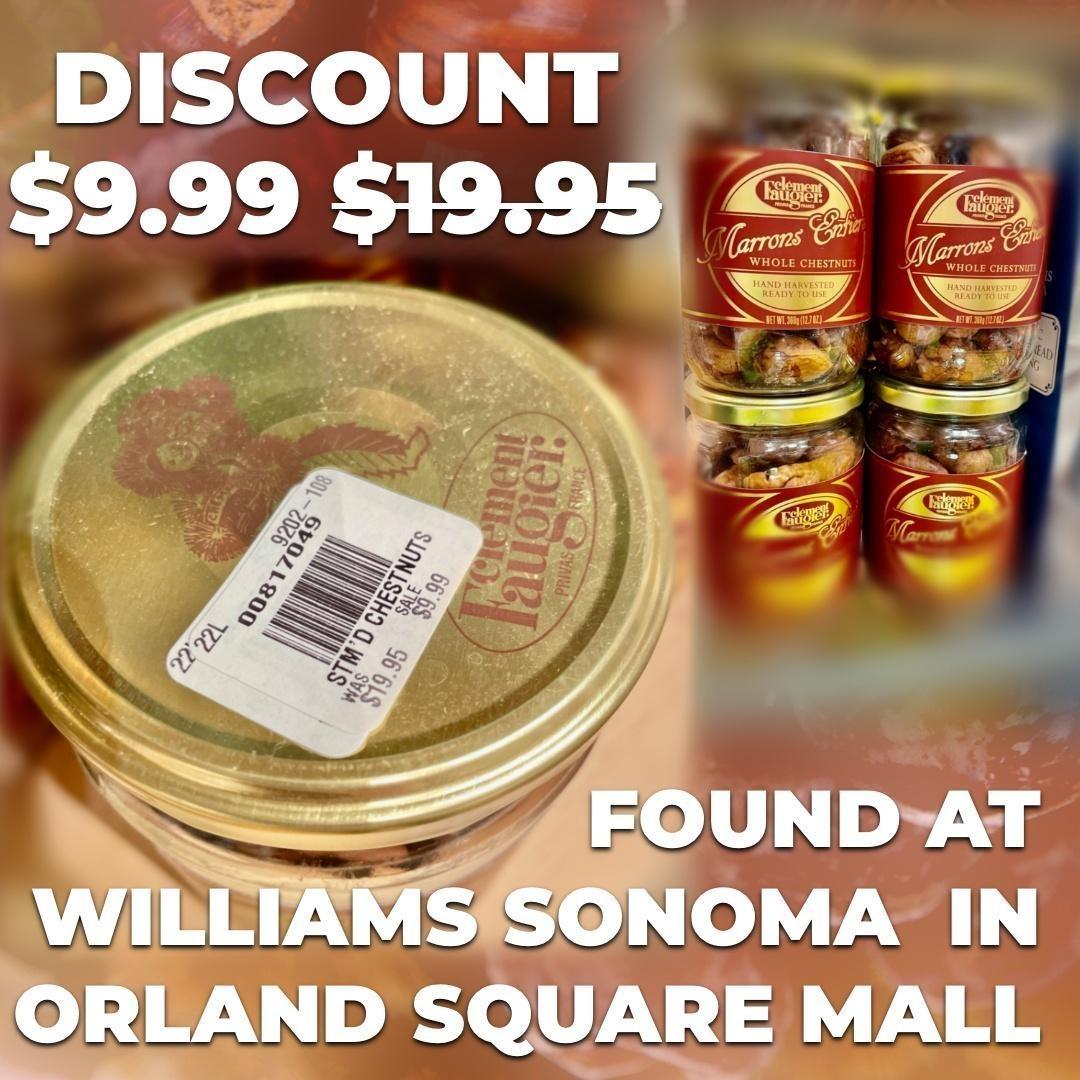 I actually only discovered this December while shopping at Orland Square Mall, and I've tried some other forms of chestnuts on the market before like Geffen's, but these are by far the best I've tried. And no surprise because they are produced and distributed by Clement Faugier (the company for which Williams Sonoma is selling) is the premier Chestnut distributor in the World.
I enjoy snacking on them in a pinch, like how you would eat almonds, except softer on your teeth and easier to chew than other nuts. You can also add chestnuts to stuffings, etc. And if you want to be fancy, you can try making marrons glacées.
The best part about these whole steamed chestnuts are how they save your hands from having to peel your own stove baked chestnuts. Just warm these a little and enjoy them like you would fresh baked chestnuts.
Where Are My Marrons Glacés?
That truly was the question of the day in the movie Camille. Like Greta Garbo, if you are struggling to find marrons glacés fear not! Marrons Glacés is so much easier to get these days than it was 10+ years ago. And there are so many manys to use them. The French actually enjoy candied chestnuts with crepes, cakes, pancakes, ice cream, tarts, pies, etc.
You don't hear too much of marrons glacés in American popular culture, but the classic tear-jearker Camille (1936) starring Greta Garbo and Robert Taylor is a rare example—the sweet treats come up 3 times in the movie in fact.
First when Garbo's character Marguerite sends Taylor's Armand off on a fruitless mission to buy her some marrons glacé at the opera. Next is 6 months later in the story, when she does't expect to run into him again. And there you have the "Where are my marrons glacés?" line. And finally, at Marguerite's birthday party, alone in her boudoir—this time, Marguerite wants Armand to stay.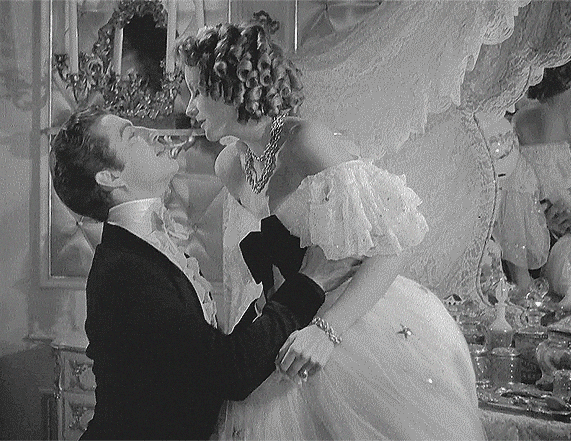 If you like spoilers, check out Madhulika Liddle's blog Dustedoff for a full download of this chestnut loving movie.