Tinley Park Mom Blog Turns 5
My blog turns 5 tody. ?
5 years is a big milestone for any blogger I'm told by veteran blogger Karen Wormald, but when you don't expect to last this long, it's feels like you're celebrating 50 years.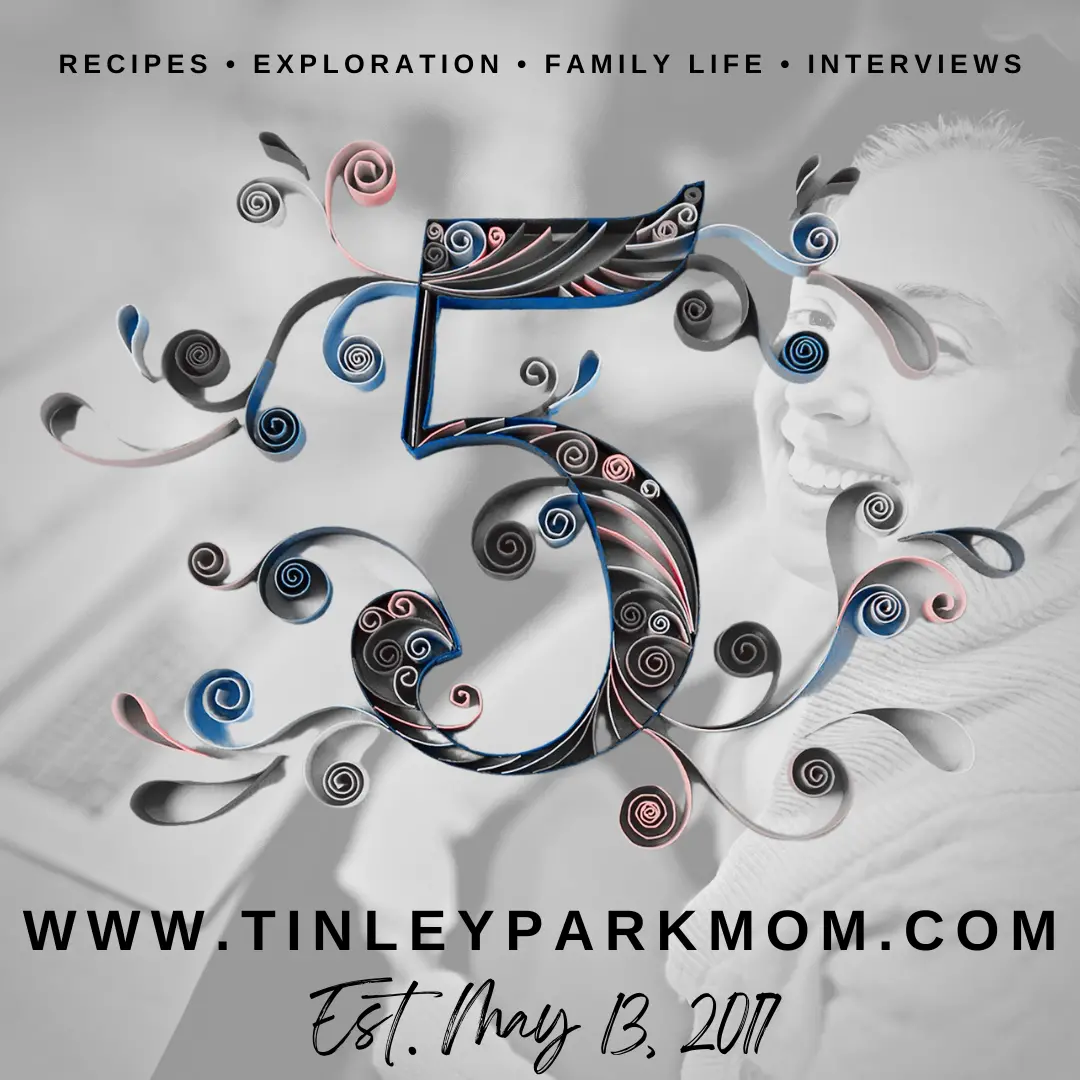 TinleyParkMom.com started very niche, just for connecting moms to "their village" (tagline) and creating a support network and information hub, so as to make being a mom fun and easier in Tinley and the surrounding Chicago southern suburbs and northwest Indiana. But eventually I began writing about lots of subjects, no longer just local news, which made the blog even more fun to do.
Accomplishments Since May 13, 2017:
Since the day I registered the domain and rights to TinleyParkMom.com:
• I created a Facebook group for Tinley Park Moms, which has reached 2.2k.
• I started interviewing people. Some of notes, some on the rise, and some right here with us who are doing things more people should know about.
• My blog caught some eyes which have led to some cool influencer type opportunities (?like the The Drew Barrymore Show!!!) and an invite back into the journalism and writing fields: the Daily Southtown (parent company Chicago Tribune) and Chicago Parent so far. 
• My mom group's Marketing Mondays thread has helped countless homebased and brick-and-mortar women-owned businesses ? make some serious extra bank.
• I've sponsored some events (like this weekend's Healthy Kids Running Series – Tinley Park, IL and Witches Night Out Joliet, IL Annual Fundraiser).
• I was on the Village of Tinley Park Illinois Government's Marketing & Branding Commission for a few years. Being on a float for one of the parades and that groundbreaking for Harmony Square we're highlights for me.
• I've gotten to meet and make friends with such cool people that I wouldn't have know.
But if you're thinking of dabbling like I am, in writing, content creation, community projects, and media…please know that I only do these things when I have time, or my husband Geoff would divorce. We all know what matters most and pays the best: family and friends. There's nothing worth doing if there's no love in it either. And I'm not getting any younger, so I have to enjoy what I do to some extent too.
No deadline is more important than my child, my husband, Samantha, or anybody who I love. These have been the toughest lessons I've learned in the last 5 years: knowing when to quit, knowing what to go for, and self respect. And fun fact: my husband helped me how to recognize and do all 3. ?
This blog which does not bear my name (because mine is too long and hard to remember how to pronounce) has been like an exercise in so many things, like writing, design, people skills, and honestly I flexed a part of my marketing brain that serves me well. In many ways my Masters in Communication is still being worked on.
But as a wise man once said "you must learn to govern your passions, or else they will be your undoing." Points to anyone who can identify the man who said that quote ??.
Love and caring are the best currency of course, but I would totally entertain a book deal or regular column somewhere if asked. If there would be negative affects on my family life, friends, clients, and our business Geoffresh Inc. – SEO Web Design,