Family Neighborhood Guide to Tinley Park: New Article In Chicago Parent Magazine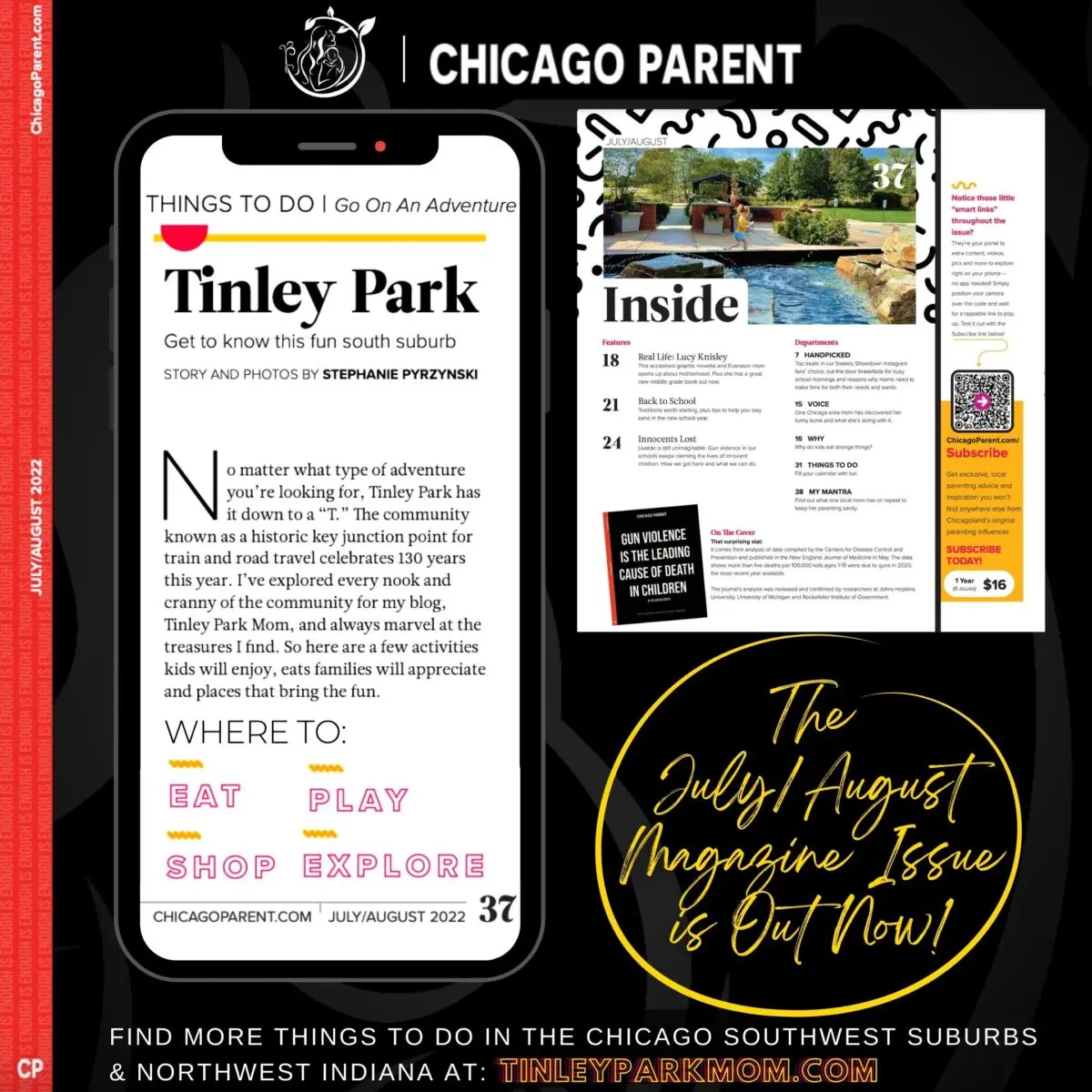 After 5 years of blogging and chronicling my early years of motherhood in my new town here at TinleyParkMom.com, THE companion for Chicagoland parents gave me the honor of writing a Guide to Visiting Tinley Park with Kids, as it is titled.
Links To Online Version of "Visiting Tinley Park with Kids"
I hope you enjoy reading this labor of love, and be sure to find a copy of the print edition of the magazine at one of the distribution sites listed on the Chicago Parent webite.
Where To Get The Magazine Issue In Print
You can also subscribe to get a print magazine sent directly to your home.
Short Snippet
No matter what type of adventure you're looking for, Tinley Park has it down to a "T." The community known as a historically key junction point for train and road travel celebrates 130 years this year. I've explored every nook and cranny of the community for my blog, Tinley Park Mom, and always marvel at the treasures I find. So here are just some activities kids enjoy, food options that families will appreciate and places to keep the entire family engaged.