Saucemerica – Heinz Ketchup Contest Right On Time For July 4th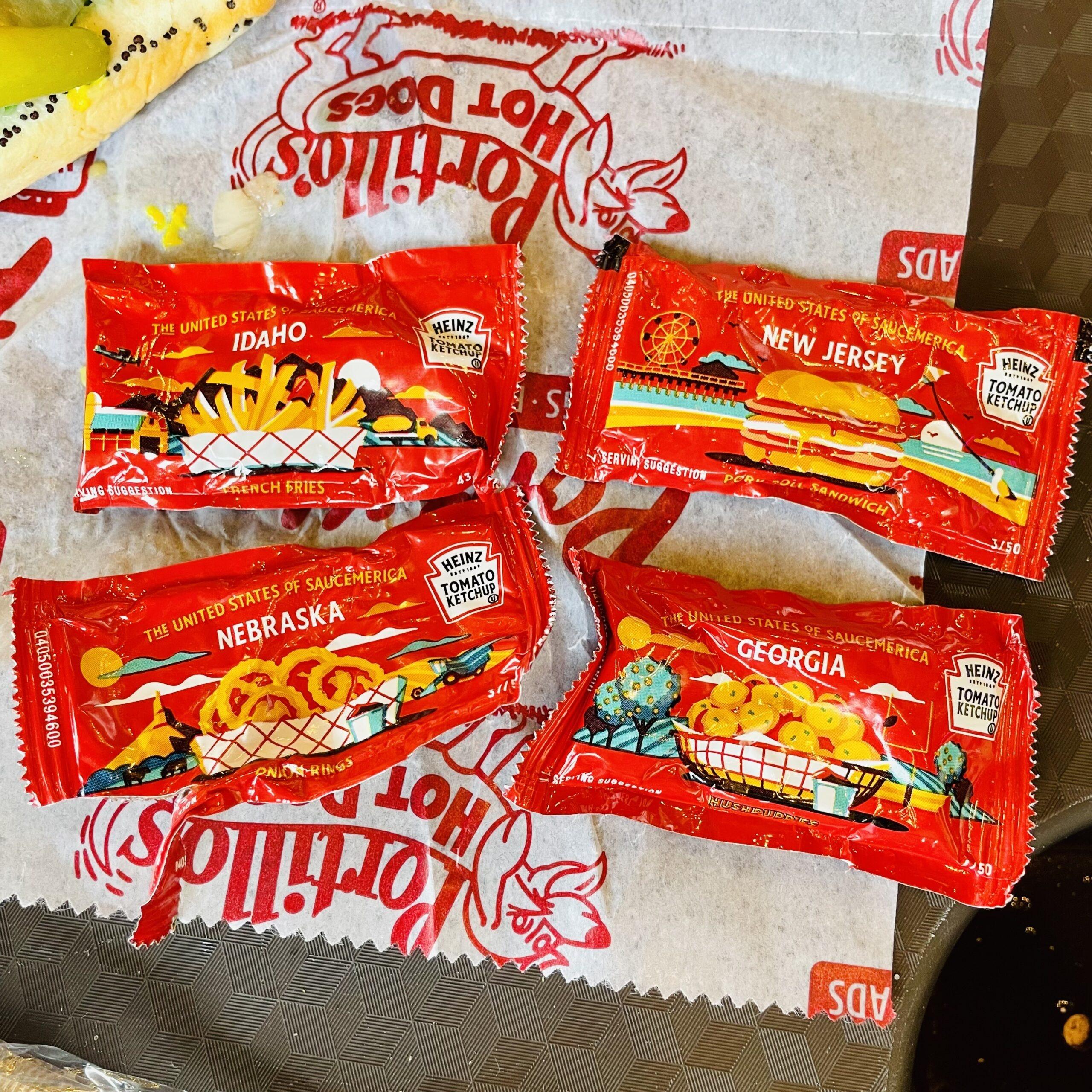 🇺🇸Have you started collecting the Heinz Ketchup 🍅sauce packets of all 50 states?
It's kind of like the commemorative quarters collection thing from the late 1990s. Remember that my fellow Millennials? Instead of coins though, you're collecting limited edition ketchup packets with foods designs representing each state.
Saucemerica packets are available at restaurants across the USA all summer long, and there's even a chance to win prizes by collecting and uploading photos of the packets you find. Learn more at the official website https://saucemerica.heinz.com.
Our family our first batch at the Portillo's (Crestwood, IL). Happy collecting!