Roads That Make Music — What Are Musical Roads?
When you hear the word rumble strips, do you think of those semi-deep grooves that you're not supposed to drive over on highways? Well let it be music to your hears to learn that aside from being solutions to calm traffic and prevent accidents, rumble strips are becoming instruments for ingenious purposes.
Songs in the Key of Vroom!
Also known as sleeper lines or alert strips, they are a road safety feature that makes a load rumbling sound when driven over. Meant to prevent someone from speeding or someone who is falling asleep from having an accident (hence the name "sleeper lines"), they also bring noisy unwanted attention to people who are trying to cut in line of traffic on highways.
The First: 1995
The road-as-an-instrument concept was invented in October 1995 by two Danish artists named Steen Krarup Jensen and Jakob Freud-Magnus, with their "Asphaltophone," comprised of raised pavement markers that are more closely related to Botts' dots than rumble strips.
Musical roads are known to exist in four countries: Denmark, Japan, South Korea, and the United States of America.
"The William Tell Overture" – Lancaster
"Mary Had a Little Lamb". South Korea
"Happy Birthday to You". Indonesia
"America the Beautiful". New Mexico
"Ode To The Motherland". Beijing
"Road 67". Hungary
"Shiretoko Love Song"- Japan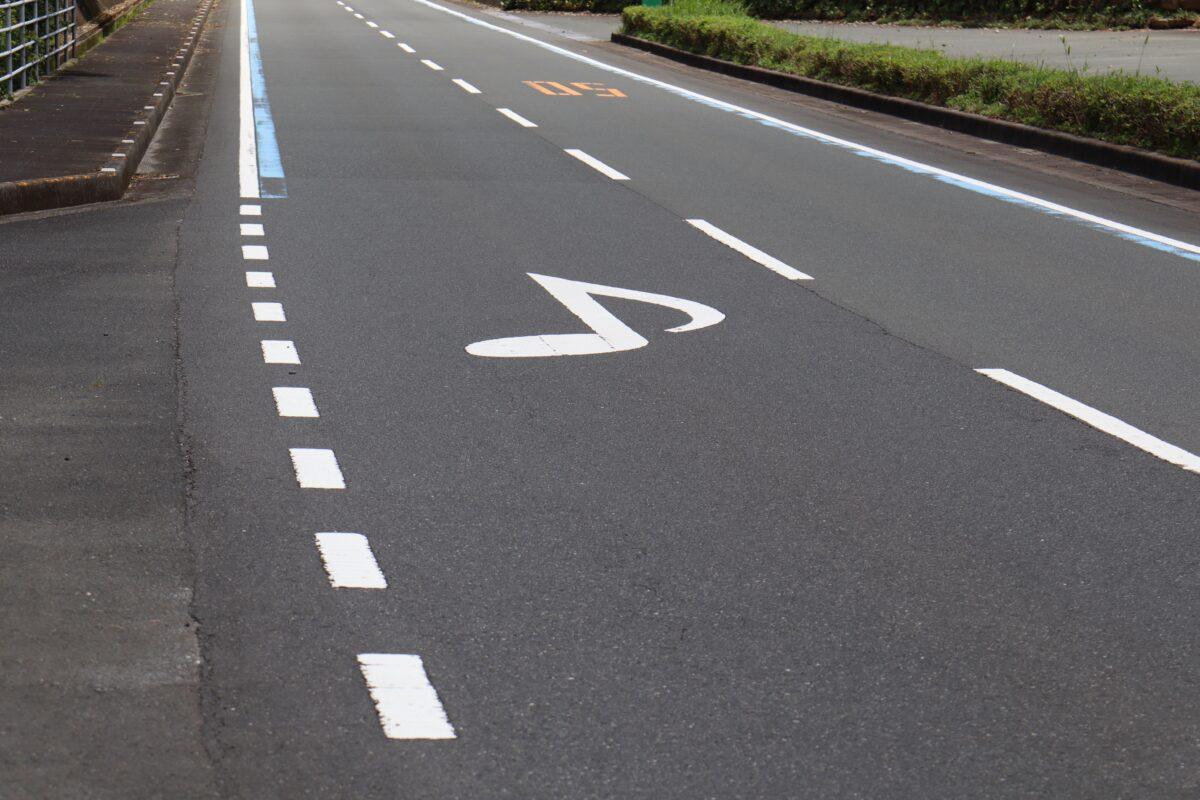 There's a great clip from National Geographic about this ingenious and melodic way of encouring drivers to obey the speed limit.
So far, only 2 U.S. states make use of a music road. California in the city of Lancaster (plays "William Tell Overture" at 55mph) and between Albuquerque and Tijeras in Mexico (plays "America The Beautiful" at 45 mph).
Have Been Known To Annoy
As ingenious as it is creative, musical roads may be fun for some, but may not be the right solution for every use case.
For instance the first musical road in America, that was created in Lancaster, California, was a failure. Local residents complained about the noise, and drivers reported more cacophony than music. Officials paved over it and later installed a new road farther away that's still not perfect, but can be enjoyed nonetheless.
For Them To Work
As someone with experience working with big brands on Out-of-Home advertising (known as OOH) campaigns, I think musical roads are definitely a part of the future of real-world advertising. However, road contractors, highway engineers, and urban planners will first have to do some proofs. Studies and demonstratable examples will need to define the optimal locations and musical settings that will give towns the best bang for their buck with no regrets. As for how many studies and examples would be needed to prove the value that musical roads can bring will depend on the towns themselves.
Since the Village of Tinley Park's brand is centered around music, a musical road would be relevant should the village, residents, or an outside contractor propose one. A tuneful strip of road for those entering & exiting town sounds like a sweet idea to me. Melody Drive has a nice ring to it, no? It would also compliment Tinley's existing pubic art project Benches on the Avenue.
Even if music is a part of the culture of town, getting the support to fund this kind of road work will understandly be tough for most towns because this is a vanity purchase. The potential of dividends is not enough to win a vote. Examples where value is being added without bringing harm to the auditory environment (look into noise pollution) will be crucial for this harmony seeking concept.
Would You Vote For One In Your Town?
Survey For Locals
If Tinley Park made a musical road, what song should the road play?
The famous rock band Phish, paid homage to Tinley Park with an improvised song at the August 14, 1993 Phish concert at what used to be called the World Music Theatre (now known as the Hollywood Casino Amphitheater) entitled: Tinley Park Jam.
And which road?
Downtown Tinley (up and down that stretch of Oak Park Avenue) is one idea for the spot. How about that strip of highway on I-80, to let drivers know they are passing under Tinley Park and are getting close to the concert venue? Or maybe that bit of La Grange Road between 191st and 171st might be good at deterring late night racing past the Harley Davidson Store.
If Tinley doesn't host the melodious drive, another nearby town that could pull it off could be Joliet. They have some new branding and marketing iniatives in which Route 66 figures, so it may be logical to follow New Mexico's suite and have something sweet playing on Joliet's strip of the historic highway.
Sound off in the comments.