Pepe's Mexican Restaurant In Tinley Park
A Review Of Pepe's Mexican Restaurant in Tinley Park
I wish my family and I had known about Pepe's, but I have the rest of my life to make up for the lost time.
I don't remember precisely the first time I dined at Pepe's in Tinley Park, but it was definitely in 2013. It was back when Geoff and I was still dating; we were with his parents and just having a good ol' weekend together. Suffice it to say, it was love at first bite and sip for me.
These are a few photos of us on Cinco De Mayo in 2014, just 2 weeks away from our wedding.
We make a point of eating at Pepe's at least twice a year. Gosh I can even remember Geoff and I eating there the day before we hosted our first Christmas back on December 24, 2014. We knew we had a lot of work in front of us, cooking, hosting, etc., so we decided to have someone else cook for us.
So many good memories dining or ordering takeout from Pepe's. The family has been in business 53 years now (as of 2020), and that's saying something. Ours is the Tinley Park location and they do a wonderful job. Delicious food, generous portions, no cutting corners; the margaritas are yummy; and the staff and servers are so nice. They get to know you and are so friendly and patient. Especially during the coronavirus quarantine, Pepe's has become our go-to. I think we've actually met the owner himself working behind the takeout register; he works as hard as anyone one on the floor. I love family-owner restaurants, and Pepe's is one that has earned having a chain of restaurants a cross Cook County. There's a Pepe's in Matteson, Hickory Hills, Romeoville, Homer Glen, and of course Tinley Park.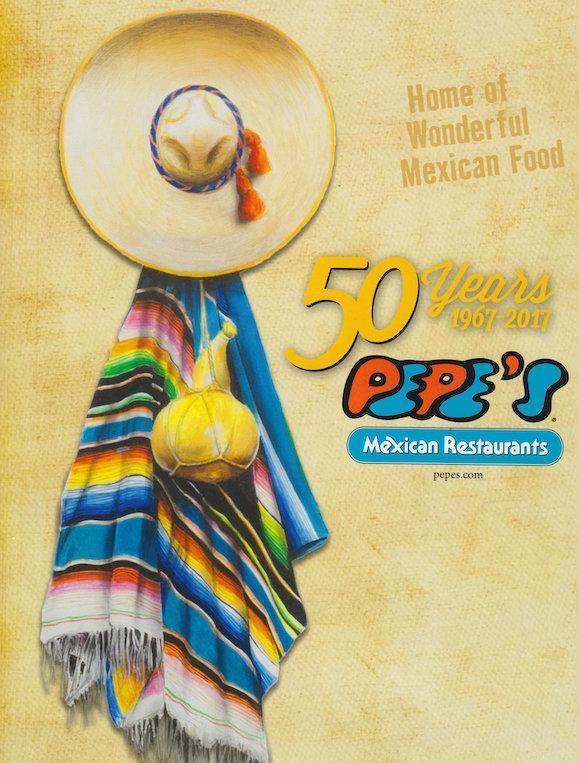 Our daughter's first experience with Pepe's has been during the coronavirus quarantine right now. It definitely puts a smile on her face too.
Even during a pandemic they are swinging for the fences.
And the best part for us parents is that you can order margaritas to-go. What a concept!
My rating for Pepe's in Tinley Park: 5/5
So if you're looking to live la vie de loca this Cinco de Mayo, sometime in the future, or for the rest of your life like me, give Pepe's a try.
Check them out on Facebook: https://www.facebook.com/pepestinley/