17 Other Movies to Watch If Your Kid(s) Can't Get Enough of Frozen
There are so many top 10 lists with alternatives to Frozen and Frozen II, but not all of the writers of those blog posts and news articles have children. Here are the 13 movies that make my 2 year old daughter the most happy, ranked by most requested by her.
1. The Chipmunk Adventure (1987)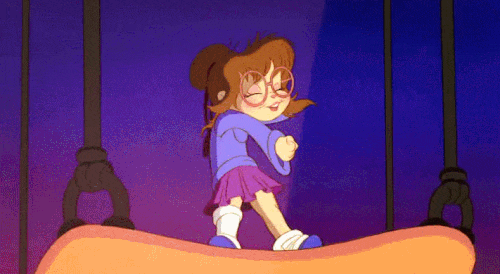 This was one of my favorite movies growing up and I am over the moon that my daughter loves it too. It is still so good, and you can't say that about many movies geared to a young audience. And I think if it were released in theaters today, as it is (serisously), it would probably be a hit. The songs, the animation (Disney animators who left after the failure of The Black Cauldron worked on this), the edginess, it's awesome. My daughter always get's up to dance and sing with every song that comes up. That is a sure sign you have a winning movie.
Caution: This movie is not sold on any of the streaming services and is very hard to find. It is being sold on ebay for like $100 dollars! Last month I wrote about how I got lucky and stumbled upon it at Half Price Books in Orland Park for $14. Definitely keep your eyes open at discount stores. Otherwise, I'm happy to share a digital version (the quality though isn't the same that way). I wish the soundtrack was purchaseable too. I did manage to buy it on ebay for a more affordable price luckily. Money well spent. That CD get's a lot of plays.
2. Disney's The Descendants (1 (2015) 2 (2017), & 3 (2019))
This TV movie franchise does not suffer from sequel syndrome, so each of the three are quality productions. #2 (from 2017) keeps her attention the best. The most recent installment came out at the beginning of August last year (2019); that's when our daughter got hooked.
3. Hocus Pocus (1993)
I know, I know, it's not Halloween right now, but for whatever reason when Eileah will stop me when she spots the 1993 classic I scroll through our iTunes library.
5. The Grinch (2018)
Yes, I know same thing here; it's not Christmas, but this is just a damn good movie. It might sound crazy, but I think even my husband and I like this interpretation of Dr. Seuss' popular story.
6. Toy Story, That Time Forgot (2014)
This one suprised me. My husband and I enjoy the Toy Story movies, and he bought the shorts a while ago out of curiosity and for our kids one day. One day we pressed play and this short has become a go-to for us when we need Eileah to sit and not get into trouble while we're making dinner or working on something for clients. And I must call out Kevin McKidd (you'll know him from Grey's Anatomy) who voices the dinosaur toy Reptillus Maximus is brilliant. What an unexpected casting choice! Oh and the Batallesaurs theme song will become your new parent anthem.
7. The Great Mouse Detective (1987)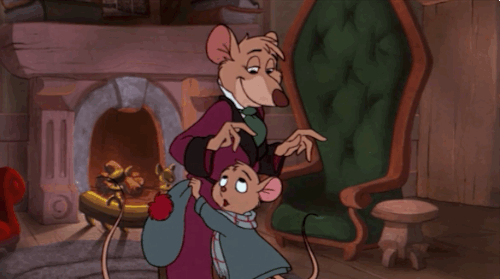 This is another one of my favorite movies from childhood that I'm so touched that my daughter likes. And it's another one that I think parents can enjoy too. Anything with Vincent Price is always choice.
8. Mickey's Christmas Carol (1983)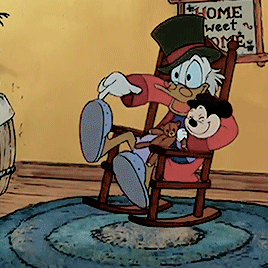 Yes, yes, another holiday, but hey, we've only got one life to live. On our last vacation my daughter wanted to watch the movie every night before bed. We were on a Disney cruise and each stateroom has a TV that has the entire Disney library of movies and television programs. So even with all the choices available, she would always point to this one when we were scrolling through the library. It has a timeless message that we need now more than ever.
9. The Fox and the Hound 2 (2006)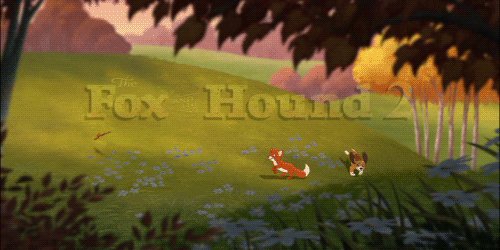 This one was another suprise to me. The way we stumbled upon this movie is because of my mother. She had purchased one of those 2-movie DVDs from Walmart I think, and so this sequel to The Fox And The Hound is on its own disc in the DVD case. I was very skeptical of it, so I had no intention of putting it in our Blu-ray player. But one day Eileah expertly took the DVD of the sequel and placed it in herself. A two year old did that! She babbles and knows maybe 100 words, but we're not at that stage where we can understand everything she says or can hold more complex conversations. But that's one of the beauties of this age: your child knows there's a communication barrier, and so they really try hard to become less and less dependent on you to get what they want.
The sequel is actually pretty good. It won't make you cry like the first film; it's light-hearted and is much more music oriented. And it's so cool, Reba McEntire and the late Patrick Swayze voice two of the main dog characters in the movie. There are some lines in this movie that are so well written like this one: "If your ear Ear were any more tin, they could can beans with it."
10. Ralph Breaks The Internet (2018)
This movie requires no real explanation for why my, or any child would like it. My daughter will recite her favorite lines as the character says them; it's so cute. Especially when video game character Shank get's introduced; you'll see what I mean when you watch it with your little one(s).
11. The Nightmare Before Christmas (1993)
It kind of concerns me that my daughter is fascinated with this film because it's rather macabre, but hey, not every good movie has to be colorful and devoid of any negativity. Also The Nightmare Before Christmas has a lot of good leadership lessons.
12. Wonder Park (2019)
One night we were looking for someone to watch and my husband said "Let's try this one!" He loved this movie so much he bought it for Eileah. It's about what a young girl named June does while her mom is away getting cancer treatment. It's all about imagination, coping, and not letting fear steal your joy and future.
13. Cinderella 3 (2007)
Now we tried Cinderella (1950) and Cinderella 2 (2002), but they just bored Eileah and drove her to leave and go do something else. Something about the third movie captures her attention. It's an enigma wrapped in a mystery to us (that's another Toy Story That Time Forgot reference by the way).
14. Tinker Bell and the Great Fairy Rescue (2010)
This is quintessential little girl comfort food. Every little girl (or boy) can relate to Lizzy. I know for me this movie is like if I was 9 years old and could spend a day with Ariel from The Little Mermaid under the sea. It's pure fantasy, but it also doesn't insult your child's intelligence. It's very much like Mary Poppins, a dad is being saved just like Mr. Banks was from becoming someone he is not. It's all about faith, trust, and pixie dust.
15. The Secret Life of Pets 2 (2019)
If you're animal lovers like we are, definitely give this movie a rent. The first Secret Life of Pets was kind of below average; such a great premise, so much potential, but it just felt weak and at times annoying. But the sequel? It made up for that. Eileah loves it.
16. Monsters Inc. (2001)
I never would have guessed that my 2 year old daughter would be so into monsters. She'll say "Mike! Mike!" to ask me to put on Monsters Inc. for her. After all the times I've watched it with her, I honestly haven't gotten sick of it. I actually like it better than when I first saw it in theaters when I was a tween. I think this is the perfect movie if you have a 2-3 year old because the little girl who sets the whole story into motion is about 3 years old. The monster pals Mike and Sully call her Boo because she's still learning to talk and it's one of the first words she says when she surprises them with her presence. The movie ending really tests your ability to restrain yourself from crying. Why Pixar, why do you always make such emotionally powerful movies?
17. Here We Are: Notes for Living on Planet Earth (2020)
The animated short film Here We Are: Notes for Living on Planet Earth premiered on Apple+ on Earth day this year (April 17). Our daughter is so entranced with it still. She'll ask for it if she sees it in our Up Next list on our Apple TV. It celebrates the wonders of the world and honestly it leaves me speechless. You have to watch it to understand why. Meryl Streep is the narrator at the Museum of Everything that the family goes to in the film. I love it when she says this during their tour:
"Well, hello. Welcome to this planet. We call it earth. Earth can be a bewildering place, especially if you've only just got here. Your head will be filled with questions, so let's explore what makes our planet and how we live on it.

From land and sky, to people and time, these notes can be your guide and start you on your journey. And you'll figure lots of things out for yourself. Just remember to leave notes for everyone else… Some things about our planet are pretty complicated, but things can be simple, too: you've just got to be kind."
---
As I write this we are at the beginning of week 7 in quarantine for Coronavirus. We've learned a lot about our daughter's like and dislikes in entertainment because we can't go out the way we are all used to doing, and so I hope this list proves helpful to you parents looking to mix things up in your household. Lord knows we almost went bonkers when our daughter went through her Frozen phase starting in November, but by the grace of some force beyond our consciousness, we have successfully weaned her off of the franchise and she has been exploring the rest of the children's cinematic landscape. You can do it too, it'll just take time, trial and error.