Loyola Medicine Southwest Ambulatory Care Center Breaks Ground
Village officials on Dec. 15, 2021 joined representatives from Loyola Medicine for a groundbreaking ceremony for the new 70,000 square-foot ambulatory care center at 179th Street and LaGrange Road.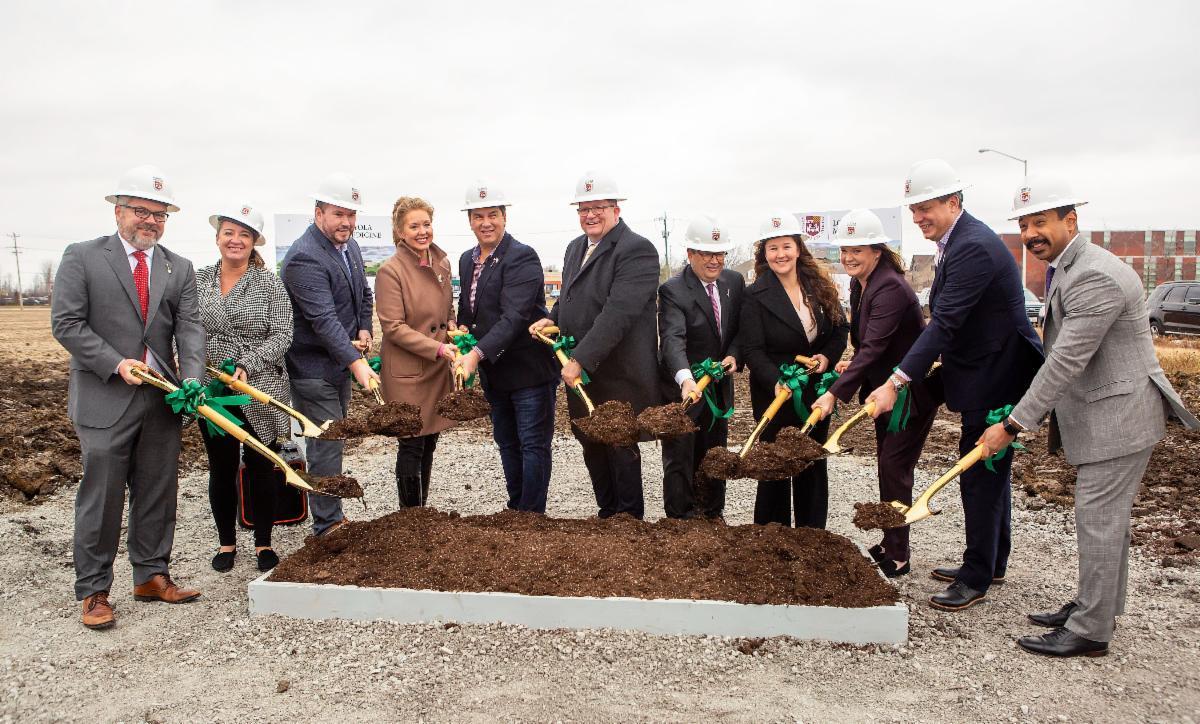 The new development will be located just west of the Tinley Park Moraine Valley location.
"We couldn't be more excited that Loyola Medicine has chosen Tinley Park for its brand-new center," Mayor Michael Glotz said. "Not only is it an honor to have such a respected and esteemed medical establishment in town, it will be great to have access to that kind of quality care right here in our own back yard."
The facility will be an ambulatory care center for primary care and a range of medical specialties including orthopedic surgery, oncology, cardiology, pulmonary medicine, urology, audiology and general surgery.
The new facility is expected to employ as many as 130 people and will serve about 1,500 patients per week. The anticipated working hours will be from 7:00 AM to 8:00 PM weekdays and 8 a.m. to 3 p.m. weekends. The center is slated to open in 2023.
The plan for the Tinley Park facility comes as the system is moving out of the Palos Health South Campus following the southwest suburban network's merger with Northwestern Medicine, as I reported to you last month (see Palos Health Last day on Social Media).
I recommend reading the official press release from Loyola Medicine concerning the new ambulatory care center in Tinley Park, published today after the groundbreaking.