In The Weeds by Tom Vitale — Book Review — Anthony Bourdain
In the Weeds: Around the World and Behind the Scenes with Anthony Bourdain by Tom Vitale
My rating: 5 of 5 stars

This book is an antidote for a Bourdain fan. Tom writes as well as Tony I venture to say. You get hooked instantly like you would reading one of Bourdain's fiction or non-fiction books. And Tom himself is as interesting as his subject, but so damn humble. He had a heck of a dream job to boot, and I can't wait to see what he does next. He's a terrific storyteller.

If you recall any behind the scene moments that aired of the show during Anthony Bourdain's lifetime, I always noticed this nerdy swarthy guy with glasses, talking to Tony from behind the camera—Tom. The way Tony talked with him on screen for us fans to laugh at, instantly made me think of the famous conversations between Executive Producer Michael Gelmann with his hosts Regis & Kelly, or Regis & Kathy Lee Gifford. And my instinct was right, except Tom is like a little more of a son to Tony.

Interviews of Tom also intimated that Tom really understood Tony, and that his way with words was strong. Bravo Tom ?. And someone give him a movie to screenplay or something to produce and direct!


View all my reviews
Page Count: 288 Pages
Publisher: Hachette Books
ISBN-13: 9780306924071
Genre: Nonfiction / Biography & Autobiography
Next up: Follow my writer godmother Karen Wormald's blog catsworking to keep up with the Unauthorized Bourdain Bio Coming Oct. 11, called Down and Out In Paradise, by Charles Leerhsen. Karen I relished to discover is mentioned in Vitale's book as one of his and Tony's favorite people. She's a treasure and is very good at detecting B.S., so I'm looking forward to what she will share.
Reading In The Weeds
July 16, 2021: Submitted book for inclusion at Tinley Park Public Library.
October 5, 2021: Becomes available in stores.
October 8, 2021: Started reading it.
October 17, 2021: Surprise call from Zamir Gotta, who highly recommended it.
December 2, 2021: Bought it.
A huge library waitlist came after I shared about its availability in the Tinley Park Moms Facebook Group. From how far I got, I knew I would love it anyway, and I wanted to show support.
October 5, 2022: Finally finished In The Weeds aboard the Disney Wish—1 year after its release!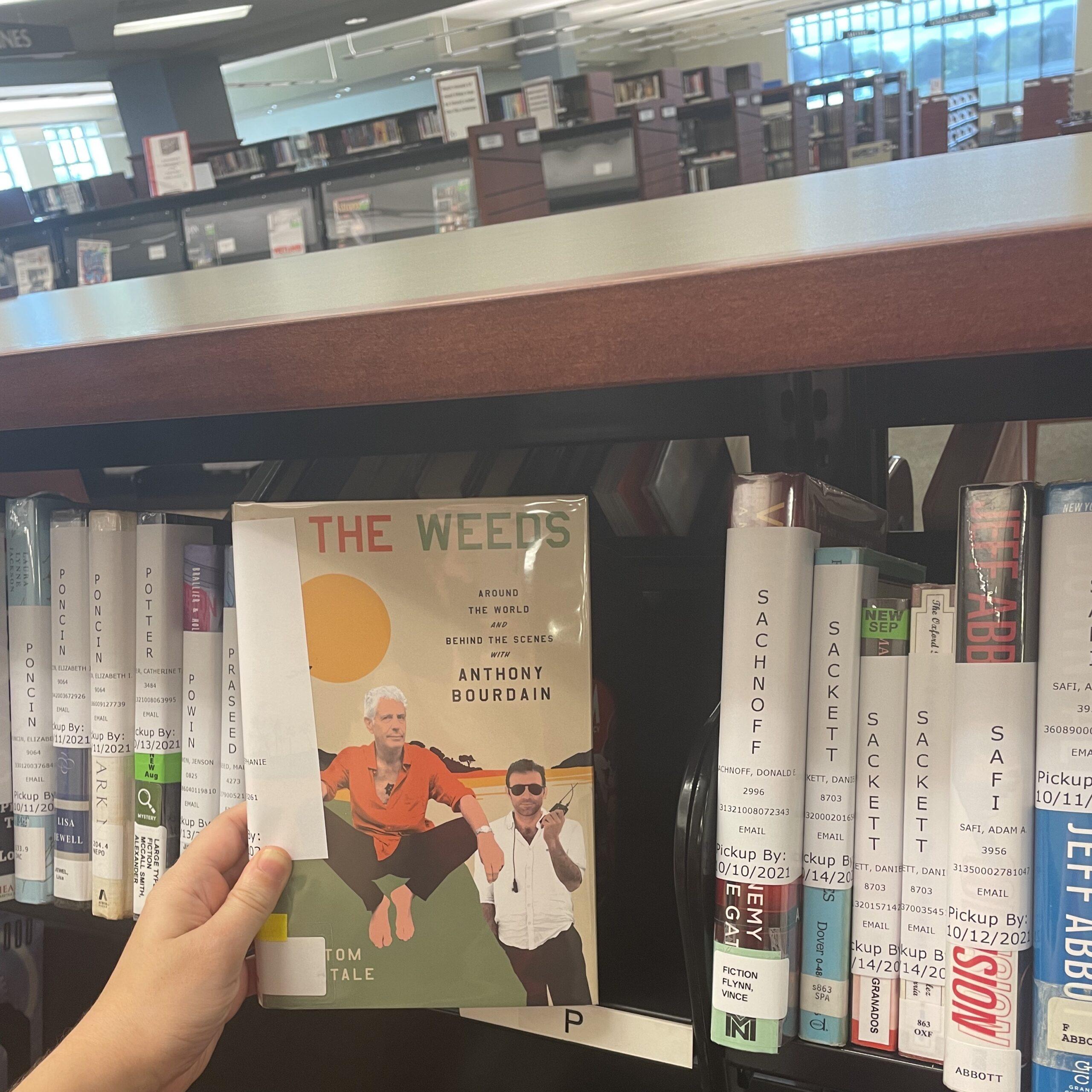 Random Fact: The Anthony Rose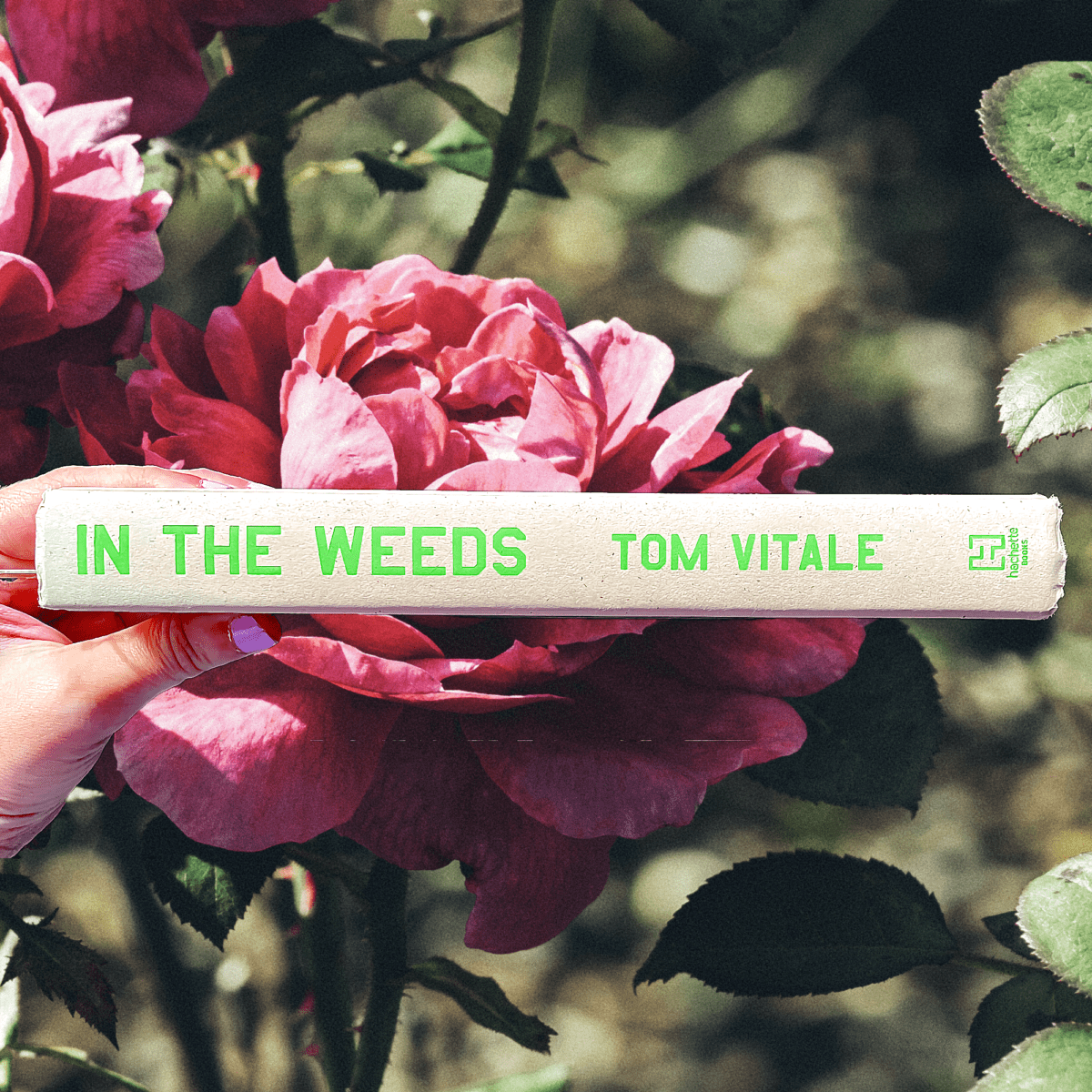 Anthony is a variety of Shrub Rose, named after an English boy, who despite the valiant efforts of his mother searching for a matching bone marror donor, died aged just eight years old. The flower was introduced in 2002, after the death of the mother, Shirley Nolan, the tireless charity worker who developed the world's first bone marrow donor register in 1974: The Anthony Nolan Trust. Sadly, like Tony, Shirley took her own life. She had been battling Parkinson's Disease for 20 years as well.