In Memory of Bobby Caldwell – Jessie Ware, Nas, Grover Washington
Bobby Caldwell died yesterday. I can't express the fondness the music library in my head has always held for Bobby Caldwell ??. If you don't know who he was, the following 2012 chillout mix cover of his most loved songs may make his mark on music clear. What You Won't Do For Love (1978) is also my favorite of his songs.
"What you won't do for Love" – Jessie Ware, Nas, Grover Washington / DJ YUM YUM version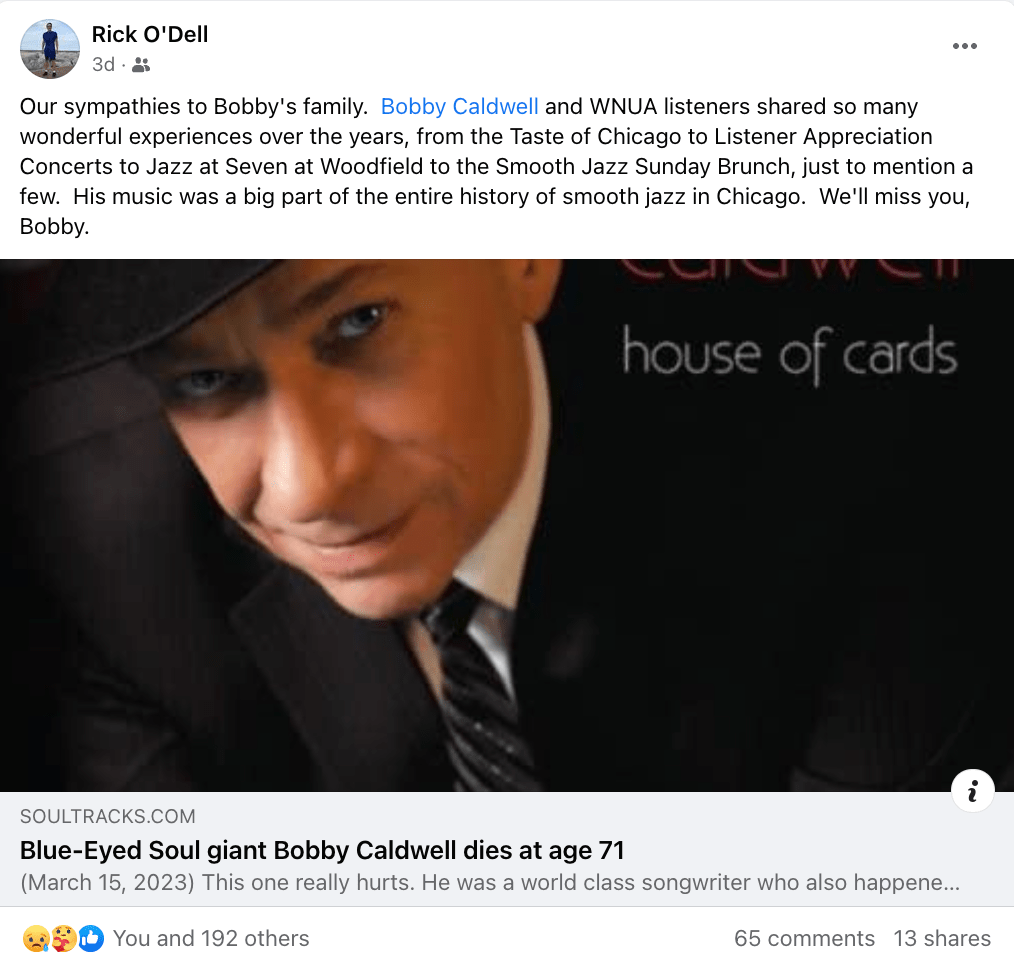 I only learned of his passing after seeing a Facebook post by veteran broadcaster Rick O'Dell. It is a shame I feel that he didn't have the same success as the contemporary artists mentioned by O'Dell. But that can be changed by sharing about him. Sometimes artists have a second life of success through the sharing of their legacy by younger generations, such as British singer Jessie Ware.
I used a remix of it as background in my first video project at grad school, Love is in the Letter.
A little treat for your mellow moments in summer. Jessie Wares incredible Bobby Caldwell cover spiced up / beat laced with Nas' Grover Washington sampling piece "Understanding" which didn't make it on the original Illmatic album. New York Loft After Hour feeling before cellphones, before the webs…

*a YUM YUM exclusive, only featured on our Newsletter-only Mixtapes

By DJ Chrome – July 4, 2012 *** DJ & producer veteran, built a 25 city spanning party network in germany and across 9 countries which tbecame one huge family and launched & inspired many different careers.I consult many people from different walks of life and that brings me joy. My work at ChromeMusic has always been out of passion and i am grateful for that.
Who Is DJ Yum Yum?
Formerly of Chrome Music Label (Germany), DJ Yum Yum Now goes by his real name, Austin Baker. He has a YouTube channel called Mr. Baker The Music Maker, where he makes fun music education videos. You can still download former DJ Chrome mixtapes from his 2010s days on bandcamp: Complete YUM YUM Mixtape Collection. The above mixtape of the classic Bobby Caldwell song starts at the 39s33s mark of his 49 minute YUM YUM Summer Mix # 4 [hot summer nights edition 2012] mixtape.
Further Recommended Read
Jered Stuffco explains how an ambiguous album cover helped launch an R&B singer's career