How To Make The Best Sandwich Sauce That You Can Keep In Your Fridge
7 Ingredient Fridge Sandwich Sauce
Ever wonder why your sandwiches at home don't taste like the ones from a deli or sandwich shop? The secret is in the sauce. By making this simple, yet delicious sandwich sauce with ingredients you most likely already have in your kitchen, you'll up the flavor and dazzle everyone who asks for a sandwich from you.
Sandwich Sauce Ingredients: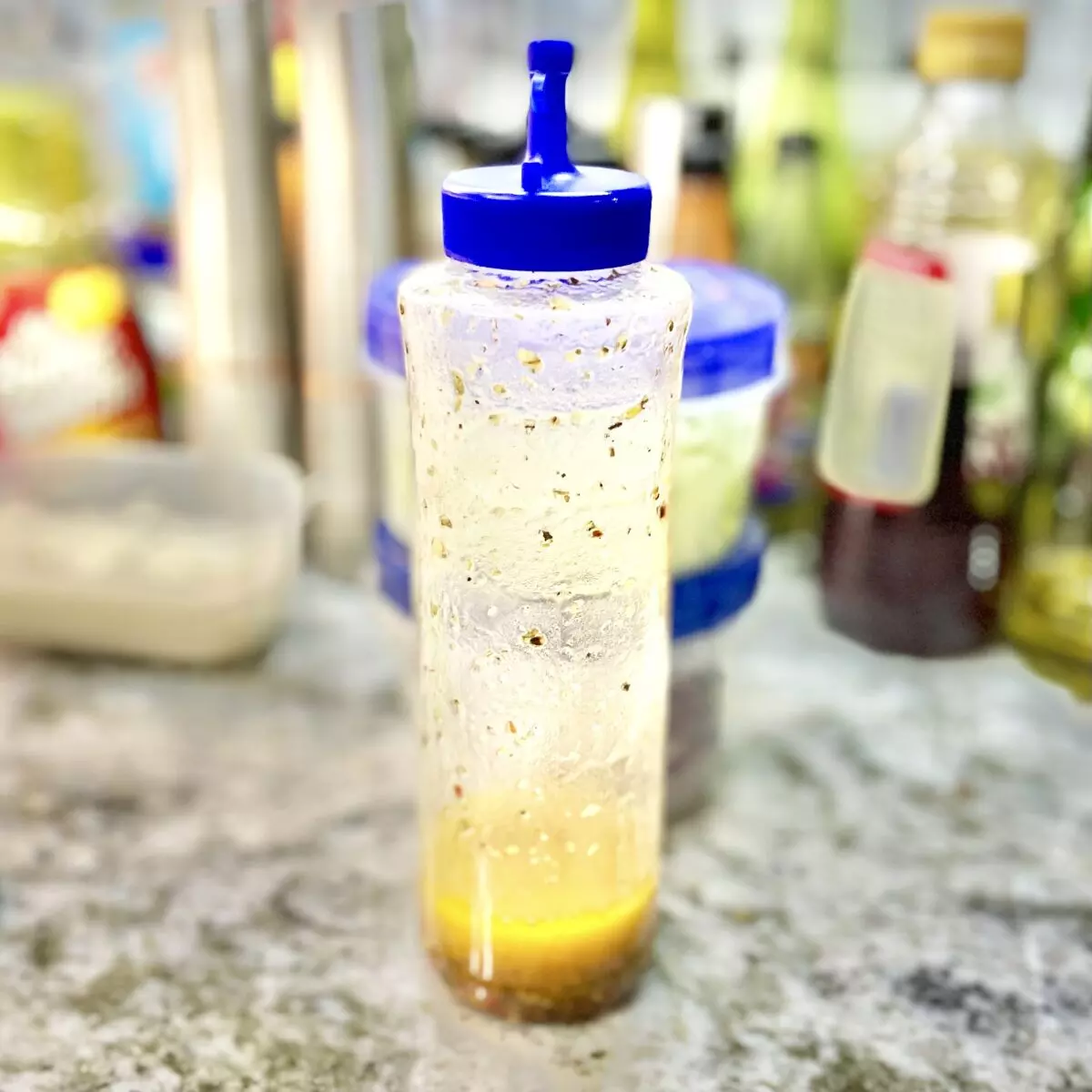 TIP: I like to keep a squirt bottle of this on hand in my fridge. It's also great as a tasty salad dressing in a pinch!
1 part red wine vinegar
2 parts olive oil
Oregano

Garlic powder
Red pepper flakes (for heat – remove if too spicy)
Fresh ground black pepper
Salt
Sandwich Sauce Steps
This is a very simple recipe. Once you have the sauce ingredients, add them to a small bowl in any order. Then mix well so all items are combined. From there, drizzle on your sandwich meats and veggies as you add them to your sandwich. Your tastebuds will thank you (as will any guests)!
I don't have amounts listed as its really up to you on how much sandwich sauce you would like. If you need a starting point, try just 1 teaspoon of each wet ingredient and 1/2 a teaspoon of each dry ingredient. You can adjust as needed. However, I would highly encourage you to taste as you add items in to ensure that not one part is overpowering anything.
Enjoy your sandwich sauce!