Halston Netflix Limited Series
Before You Watch 'Halston' The Netflix Limited Series
Ryan Murphy's latest project Halston is on Netflix as of today. Starring Ewan McGregor as the American fashion designer who put American fashion on the map, knocked European fashion off its pedestal, pioneered affordable designer lines, made celebrity brand perfumes a thing, and more! I had first heard stirrings about the limited series back in Janaury 2017, and now 4 years later it came to fruition.
I was surprised I had not heard of him myself before 2015 when I first learned of his story. In my research it was baffling to me how countless fashion designers like Tom Ford and Donna Karan have cited Halston as their influence. But that is part of the intrigue and mystique of the man. Like The Great Gatsby, Halston was a Midwestern boy with fantastic dreams and achieved amazing things—he was on top of the world. So why isn't his name and legacy not as cemented in public consciousness like Chanel?
While addiction was a prevalent issue for many in the fashion industry during Halston's reign (1970s and 1980s), it's not something the Frowick family wants to discuss. Women's Wear Daily tried to ask Lesley about it last week, and she told them, "Look, it's not anything I want to discuss. It's a personal issue. Nowadays mental health issues are something that you should be talking about more. My son struggles with mental health issues but in those days it was personal. That's just the way it was."
Touches On The Trash, Not The Truth
Prior to this Netflix series, there have been two documentaries on Halston. On the one from 2010 Lesley simply told me "The Whitney doc was a sham mostly his effort to self aggrandize more than tell a balanced story of my uncle." On the second documentary that came out just two years ago, directed by the award-winning Frédéric Tcheng, Lesley told me "I will have to admit I am not entirely thrilled with The Tcheng doc either. It's not the definitive word that Halston would have liked portrayed. It touches on the trash but overwhelmingly makes me sad."
Last April when filming went underway for the Murphy project, I asked Lesley if she was consulted and I got a bad feeling when she told me this:
"Hi Stephanie, Very intuitive question – they'd not contacted me or our family. It is based on Steven Gaines' salacious book1. Halston told me to run for the hills if he ever reached out to us as Gaines was already writing this horrible rag before H moved from NY."
1The book she is referring to was published in 1991, literally one year after Halston's passing. Yup, tasteless move for an author to make.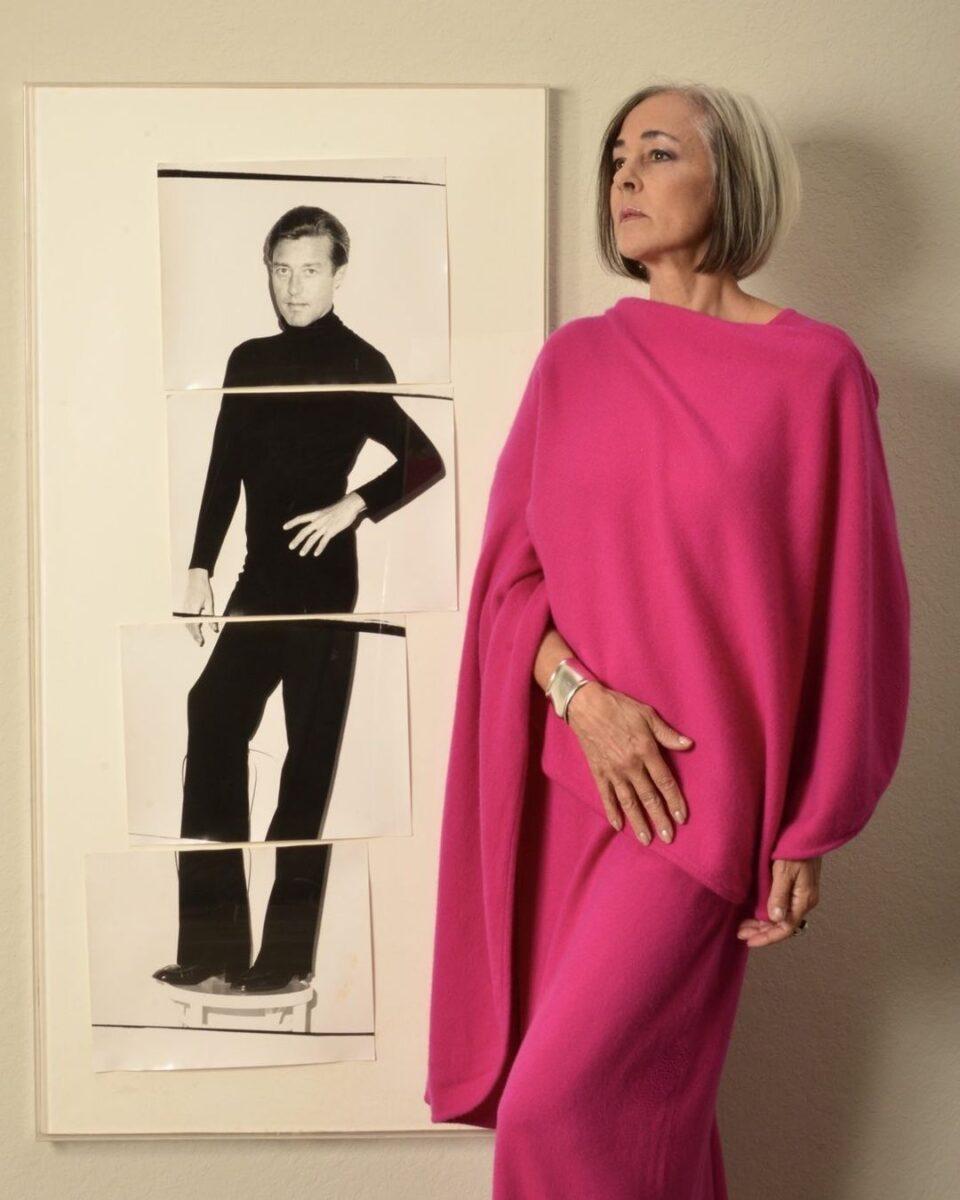 "The production was not approved by the family, is inaccurate, salacious and fictional. I doubt if anyone will learn anything about Halston's genius and his indelible mark on American Fashion Culture by watching this mini series."

— Lesley Frowick
---
The Real Roy Halston Frowick
If you really want to get a sense of the REAL man from the people who are portrayed in the Netflix series, I recommend first watching the Lincoln Center Tribute that his dear friend Liza Minnelli gave him in 1990. The taping is available on YouTube thanks to Maddoff Productions (no not THAT Madoff!). From their own lips, you have Elsa Peretti, David Mahoney, etc. the REAL them.
I would also highly recommend watching the Q & A at The Southamptons Arts Center of Stan Herman and Fred Rattman, who discuss the documentary HALSTON (2019) and give all the true answers of what really happened to Halston. The interview really captures the epic sweep of his life and times from an objective point of view,no sugar coating but totally respectful, not salacious.
In Halston's own words he said so many times of himself: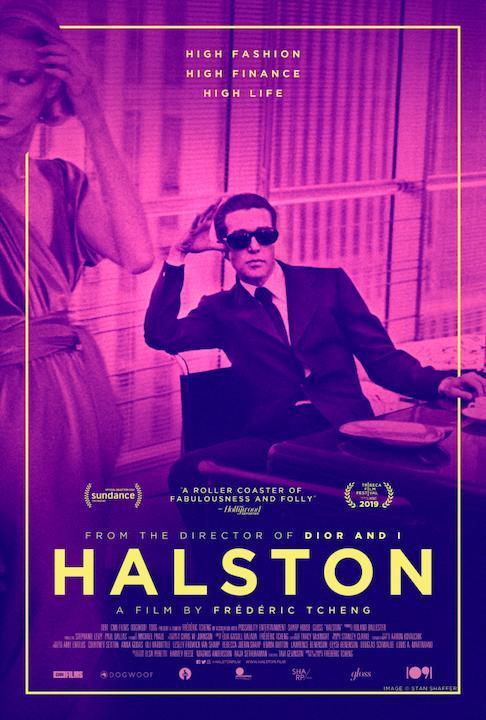 "I hear a lot of things about myself. I hear that I'm jet-set and this and that, and I'm really not. I live a very quiet life."

— Roy Halston Frowick
---
Being at his home on Montauk (the thin Atlantic Ocean barrier island off the southern shore of Long Island, New York) was where he was in his element—cooking feasts, curling up with a good book, and entertaining friends.
The Halston limelight image that the Netflix show depicts is an unflattering caricature that distracts from 99% of who the man was, what he did, and what he gave. It does a disservice and Halston deserved
% better than this. No one would treat Chanel or Givenchy's story like this would they? Not at all, only if they wanted to sell a story that people would watch for entertainment, not truth. But I do still hold on to the hope that the truth will be found by those who take the time to look for it.
FACT: Did you know that Halston didn't really "make it" until he was 36 years old? That was in 1968, when he opened his first boutique on Madison Avenue. Clearly a self-made man who paid his dues.
Halston worked long hours, staying up til 2:00AM often, a "workaholic" his niece Lesley admits. "He wasn't out circulating much in the world. He was at functions. He was approachable enough." Honestly Halston worked hard and deserved to enjoy himself at Studio 54 for those 3 years of the hay day as they call it (1977 – February 1980). So I do agree with his niece Lesley, it's opportunistic and irresponsible to focus and promote the "salacious"—because stretching the truth to sell money and grab an audience is common in show business. I mean, even the choice of Ewan McGregor—he looks nothing like Halston. Halston was way hansomer than McGregor— photographs and video of him show you his elegance and matinee idol good looks—he really was like a model himself. In my interview with Lesley she actually would've preferred someone like Armie Hammer to play her uncle. This might sound crazy, but in my estimation, I could see Austin Butler (he's playing Elvis btw) or Channing Tatum playing Halston. Hugh Grant would be excellent I think as Halston in his 40s+ to the end.
What's also problematic about the choice of McGregor is that in his portrayal he does not sound the way Halston spoke. Halston had a mellifluous voice with a sort of raspy timber and slight Mid-Atlantic accent. Halston to me registered as someone who was as enchanting as his creations.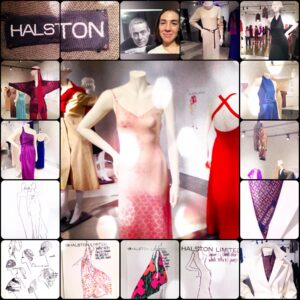 There's actually an à propos quote of Halston's that I read once: "Buzz and the right publicist are not only important but crucial in show business." Lord knows that the Halston name has been in need of better publicity, but this—the Netflix limtied series—is not the way to go about it. Lesley and the Frowick family do a lot of touring at museums and galleries showcasing Halston's famous designs. I actually went to one in Bloomington, Indiana in 2015 and it was so surreal being inches away from the fabrics he cut and sculpted. Their approach is about dignity and honor, keeping the designer's memory private but to hold up his work to the light. In charge of his extensive archives, Lesley is in the process of establishing a charitable organization to offer scholarships to various institutions and fashion schools nationwide and hopefully worldwide, with the aim of keeping "his memory alive in the way that he was so generous in his inner circle and with his clients."
If you want to know why more can't be done by the family, you should watch the Tcheng documentary or read Lesley's book "Halston: Inventing American Fashion."
Although the Netflix limited release five part series is not approved by his family, I do still see it is a great opportunity for him to reach new generations of people because Halston's legacy is literally everywhere we look. He really is the Uncle of American fashion, and more people should know that and give credit where credit is due.
And if you're looking for a crash course on Halston, watch my interview with his dear niece Lesley Frowick:
Q&A With Lesley Frowick
For Furthering Reading
Halston Netflix: What's Fact and What's Fiction by Ellin Stein (Slate.com)