Girl Vets 207 Center RD Frankfort IL House
? Guess where we went today…207 Center Rd, Frankfort, Illinois, 60423. Lucky for us that our realtor was curious, he actually wanted to go too! It was wild.
As most of you readers know from the last blog post, our family started looking for our forever home literally a week before this house went on the market. I detail all the wild things I found out about in that same post, so I'm going to focus on todays short excursion—back to the house where our daughter made her screen debut in the movie which was inspired by this house's history.

Did Anything Weird Happen Inside?
The only unusual thing that happened was my husband Geoffrey's iPhone ? randomly dialed our daughter's godfather Cory—twice at 12:27 PM. Numerologists, sound off in the comments if that sequence of numbers signify anything.
My husband also remarked to me in the car on the way home that my window was fogged up while the rest of the car windows were not. I think there's some physics to explain that—wearing leather jacket, drank coffee ahead of time, driving takes more energy than sitting??? Did one of the ghost girls follow us home? Probably not. ☺️
And then the third and final thing that you could say was a "sign" or something, was that when we got home—the vase of our creative Halloween bouquet of purple, black, and orange flowers got knocked down. We live in a townhome, so although it's not the most spacious kind of home, and I saw our daughter simply bump into the dining table chairs by accident as we were going up the stairs. But, it was pretty weird because we have vases of flowers all the time on our dining room table and this has never happened. But you be the judge. ?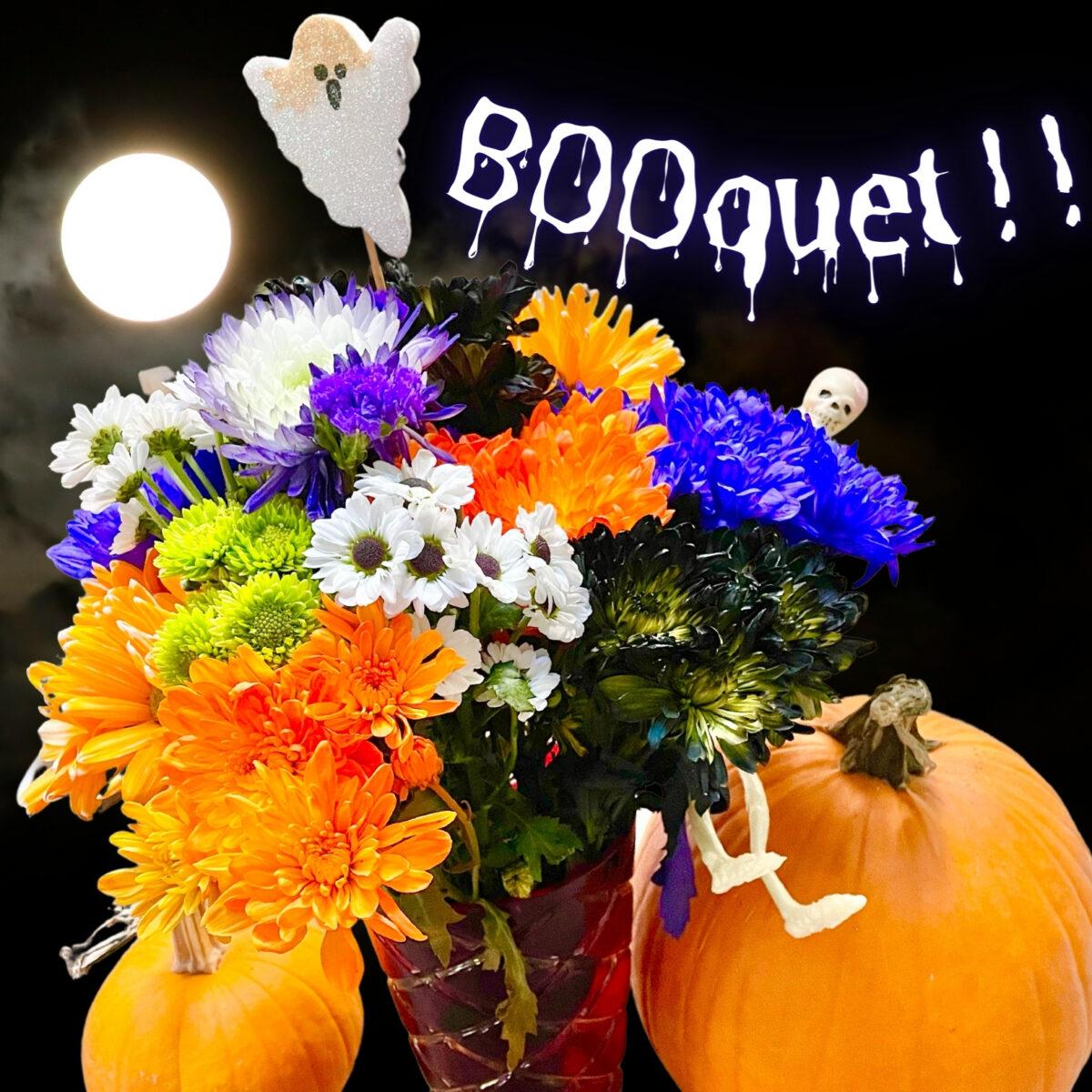 Is It Haunted?
I think whomever purchases this historic Victorian house is good to go. Eileah vetted the place ??—especially the third floor!!!!
It was really cool for us to be able to show daddy where her scene was filmed and explain what each room was used for—like craft services?.
Thanks to Dark Sky Films ? (part of MPI Media) for the unique experience back in 2018. Film director Travis Stevens? let us know if there's a cast reunion thing ?. Open invitation for dinner at our house to you Trieste K. Dunn and C.M. Punk, so respectively played Eileah's fictional parents.