February 2021 Updates — Coronavirus Chronicles
Since I last wrote, the Illinois Department of Public Health (IDPH) announced that Region 10, which includes the Cook County portion of Tinley Park, has moved to Phase 4 of the Restore Illinois Plan. This is a less restrictive phase than Region 10 was in previously.
Among other things, the reduced restrictions allow for expanded indoor dining, indoor recreation facilities, and permits larger social gatherings. Indoor dining and drinking at restaurants and bars is now permitted for parties of as many as 10 people. Meetings and social events are limited to the lesser of 50 people or 50 percent of room capacity. Multiple groups can meet in the same facility if they are socially distanced and in separate rooms.
In order to move from Tier 1 to Phase 4, Region 10 had to have a test positivity rate less than 6.5% for three consecutive days, as well as have staffed ICU bed availability of more than 20% for three consecutive days and have no sustained increase in COVID-19 patients in hospitals. Visit the IDPH website for more information.
Another positive bit of news came from Dr. Fauci last week who predicts "open season" for U.S. vaccinations beginning in April. Still waiting in line to get our vaccine in this house— we're in Priority Group 1C to get vaccinated at the Tinley Park Convention Center. In case you missed it, that was a huge deal for our state and our town.
But here's the thing that sucks, besides the fact that we're in quarantine and people are dying, etc.—In talking with some of my friends, many of their workplaces don't see things returning to normal for another year. Translation: going to the office 9-5 like usual won't be happening probably until Q1 of 2022 if we're lucky. Yeah, I was not thrilled when I learned that either. Sure, not going into the office everyday is working, but as a parent quarantine worries me for my daughter who isn't getting the social stimulation she needs as a growing girl. To add insult to injury, her favorite place to play with kids her age closed permanently earlier this month. Gymboree in Orland Hills announced it would be closing permanently on February 1st. It was really hard stepping back in there after 11 months of being away to say goodbye to everyone at the merchandise liquidation sale on February 6th.
Unprecedented Winter Storm Hits U.S.
So another bit of bad news, a doozy of a snow storm hit over the weekend, and of course Illinois had a grand old time along with other states. This winter storm sweep has caused a lot of damage and unfortunately we were not immune to it. Our bedroom ceiling opened up slightly and water was leaking. Can't do much now until the weather warms up. I know, right? Yeah, I was pretty scared when we woke up to it. We have a few neighbors who had worse happen to their homes. I don't remember ice dams being common in the northwest Chicago suburbs, but that's what has caused these leaks and ceiling cave ins. Not fun.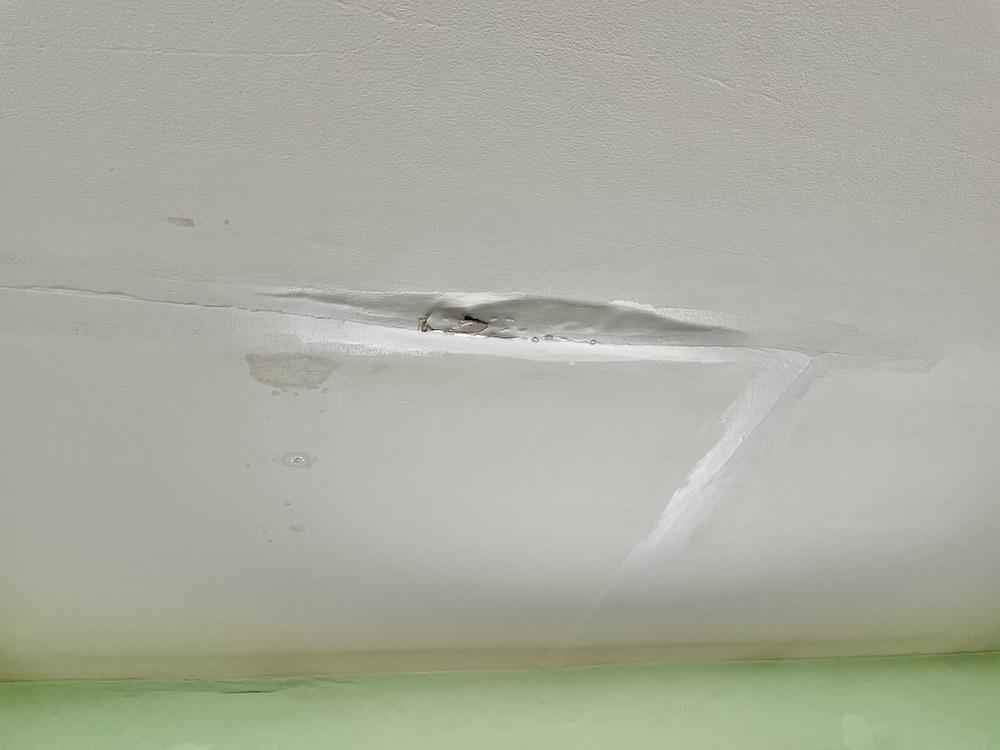 Read More: US Weather: Satellite images show record-breaking 73% of country covered in snow
The Great Reset
Last month the World Economic Forum reprised its annual meeting, albeit virtually, organised around "The Great Reset," its effort to rethink the global economy.
"The COVID-19 pandemic has demonstrated that no institution or individual alone can address the economic, environmental, social and technological challenges of our complex, interdependent world. The pandemic has accelerated systemic changes that were apparent before its inception. The fault lines that emerged in 2020 now appear as critical crossroads in 2021. The time to rebuild trust and to make crucial choices is fast approaching as the need to reset priorities and the urgency to reform systems grow stronger around the world."

DAVOS
"Reset" is a theme that I've been hearing a lot of in the last year. For nature: less air travel and other forms of fuel transportation is benefiting nature by reducing pollution and reseting the health of the environment—for humans: a more simple way of life, a mental reset of sorts. I think the World Economic Forum's The Great Reset was a great choice for a theme and I hope that world leaders do what they say they will at DAVOS and other world leader get-togethers. All of our priorities need a reset, rich and poor, not just now but especially after quarantine. I'm looking forward to seeing how we live a little less fast-paced, and more mindfully, when we put our masks and sanitizer away. Here's hoping that our kids can return back to playing together, safely, sooner rather than later. Like all parents right now, I'm trying my best not to let these unique circumstances hurt my child's development and joy. And that brings me to the last update, we just transormed our daughter's toddler bed into a full size bed. They grow up fast, don't they?