Gymboree In Orland Hills Closes Permanently, A Devastating Loss
Official Notice Of Closing
February 1, 2021

Dear Families,

With a very heavy heart, we'd like to share that we are closing permanently. We kept hoping for the best but have run out of options. While it is devastating, we know we are not alone in this sorrow as so many small businesses have struggled and closed during the pandemic. Our greatest loss will be our incredible families and the cutest smiles we got to see every day. From 5 weeks to 5 years old, we loved your little ones so very much. We have missed you every single day for the past year and wished so badly to reunite under our rainbow parachute. We are extremely sorry we can't say goodbye in person with Gymbo hugs & kisses. Thank you from the bottom of our hearts for sharing some of your most precious play moments with us and trusting us to be a part of your lives. The memories will be treasured forever. We wish you all the very best. <3

For anyone wishing to stock up on their favorite toys before we close our doors, we will be there on Saturday, February 6th, 10am-2pm. Everything will be 25% off. Credit card or store credit only, no cash transactions please. If anyone is in need of a refund for classes we are asking that you please consider store credit for toys or equipment. Thank you.

* Please note, masks are required and sadly there will be no access to the play area.*

With Gratitude & Love,

Ms. Megan & Your Gymboree Teachers at Gymboree of Orland Hills

9289 W 159th St (Orland Towne Centre)

Orland Hills IL  60487 
There's a sad poetry to Gymboree in Orland Hills' closing today. Gymboree was the last fun out-of-home thing our daughter did just before quarantine started. I remember that day well— Friday March 13, 2020, Open Gym day—gosh I wish I had taken pictures that day. Fast forward 1 month shy of one year later and Gymboree announces on Saturday, February 1, 2021 that it is closing permanently due to the financial impact of COVID-19.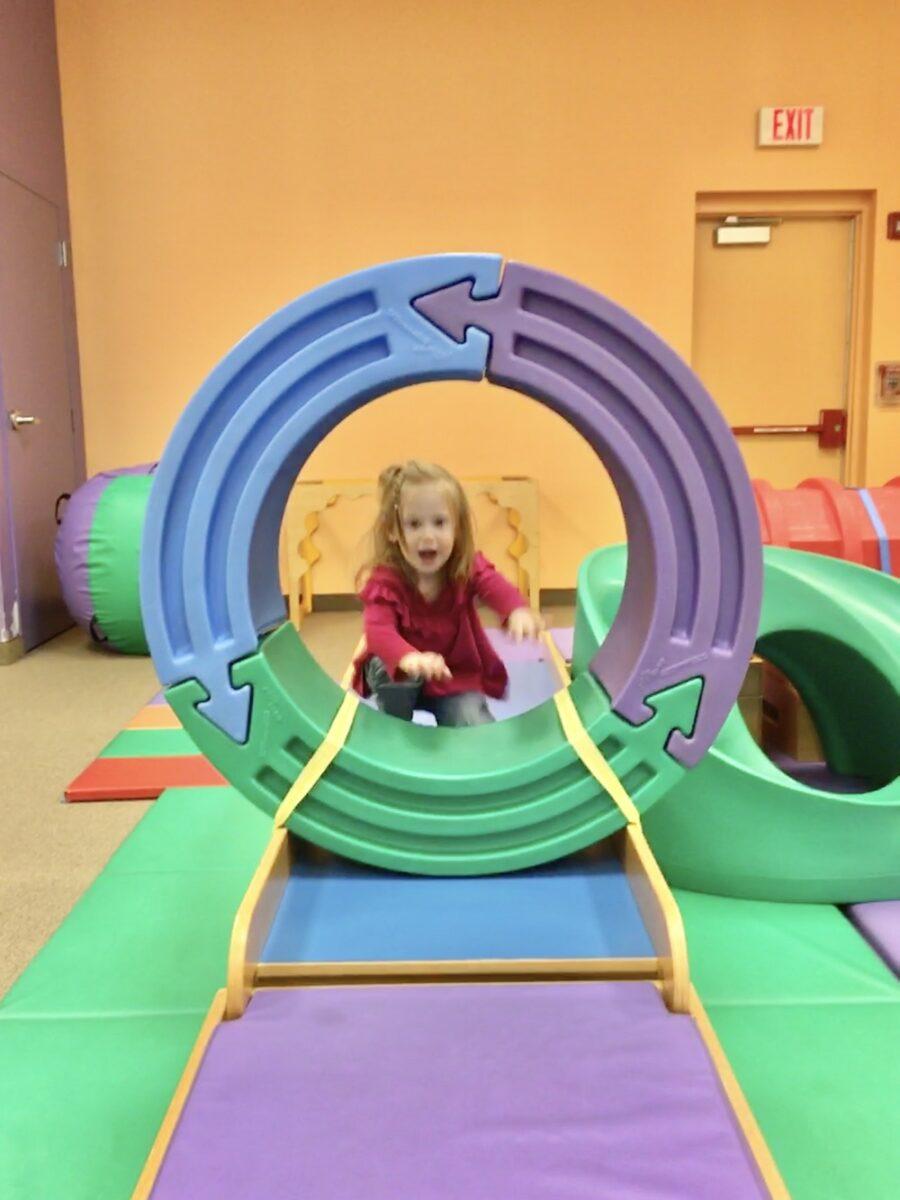 I don't remember how I learned about Gymboree originally, but I'm so glad it was in our life for as long as it could be. Accoring to my calculations we had been going for almost 6 and a half months until quarantine began. Our first day was September 4, 2019, the day after my husband's birthday.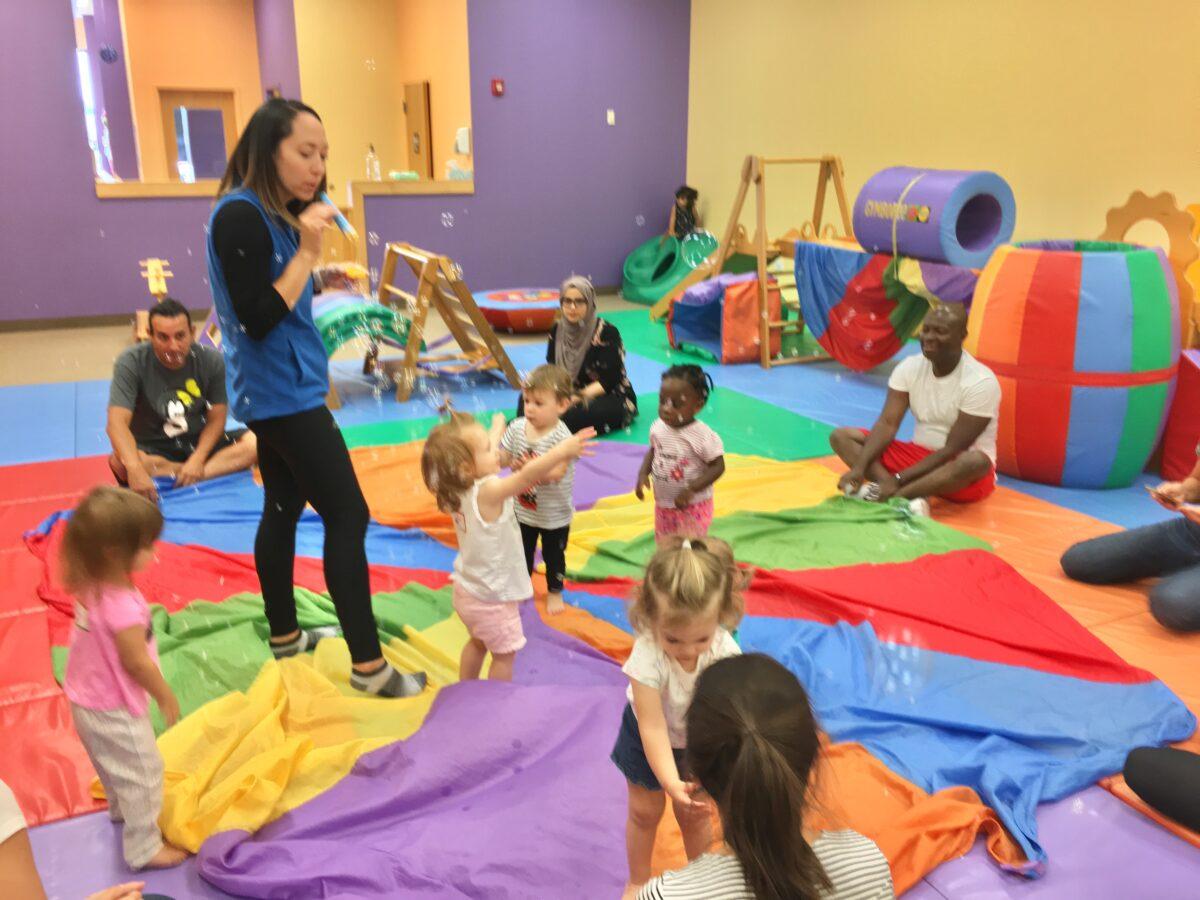 We made so many memories there, and looking back at old video and photos over that 6+month period of time going to Gymboree usually 3 times a week, seeing the evolution of Eileah as she flourished both physically and socially is what sticks out the most for me. Our little girl was growing up so fast with the stimulating learning environment of Gymboree. Now that it will no longer be there for her when quarantine is over, it's heartbreaking. What could replace what Gymboree was? Gymboree was a gymnasium, an obstacle course, and a social gathering place where there were learning classes for children ages 0-5 years old. Sure the park district has classes, and honestly I should have looked into them more, but the sheer space of Gymboree and the array of kids from all over the area is something that beats a park district that serves a very small population. That's another thing that I loved about Gymboree for Eileah the expore to kids from all cultures. Personally I enjoyed meeting the parents from the neighboring suburbs, seeing their familiar faces week in and week out. We were both building relationships gradually, but now we've stopped short. Darn it I should've gotten some of the phone numbers of some of the moms.
The teacher that I'm going to miss the most is Erin Winkler. Of all the teachers at Gymboree she was magical, has such a way with kids of all ages. She is now an ABA therapist for children with autism; like many she had to pivot careers. Whenever Erin was there Eileah's eyes lit up; they had an irridescent connection. Erin have each child a great amount of attention and it was heartwarming to witness. At one point I learned that Erin had lost her daughter to cancer at a young age. That really tug at my heartstrings, because you would never sense a tinge of that sad backstory with Erin. I am happy to report that Erin has a son, she no doubt must be a great mom. She is like Tinkerbell, Ariel, and Glinda the Good Witch all rolled into one. We follow each other on Instagram and have plans to reconnect once it's safe and COVID-19 is over. I'm curious to see if Eileah will remember her.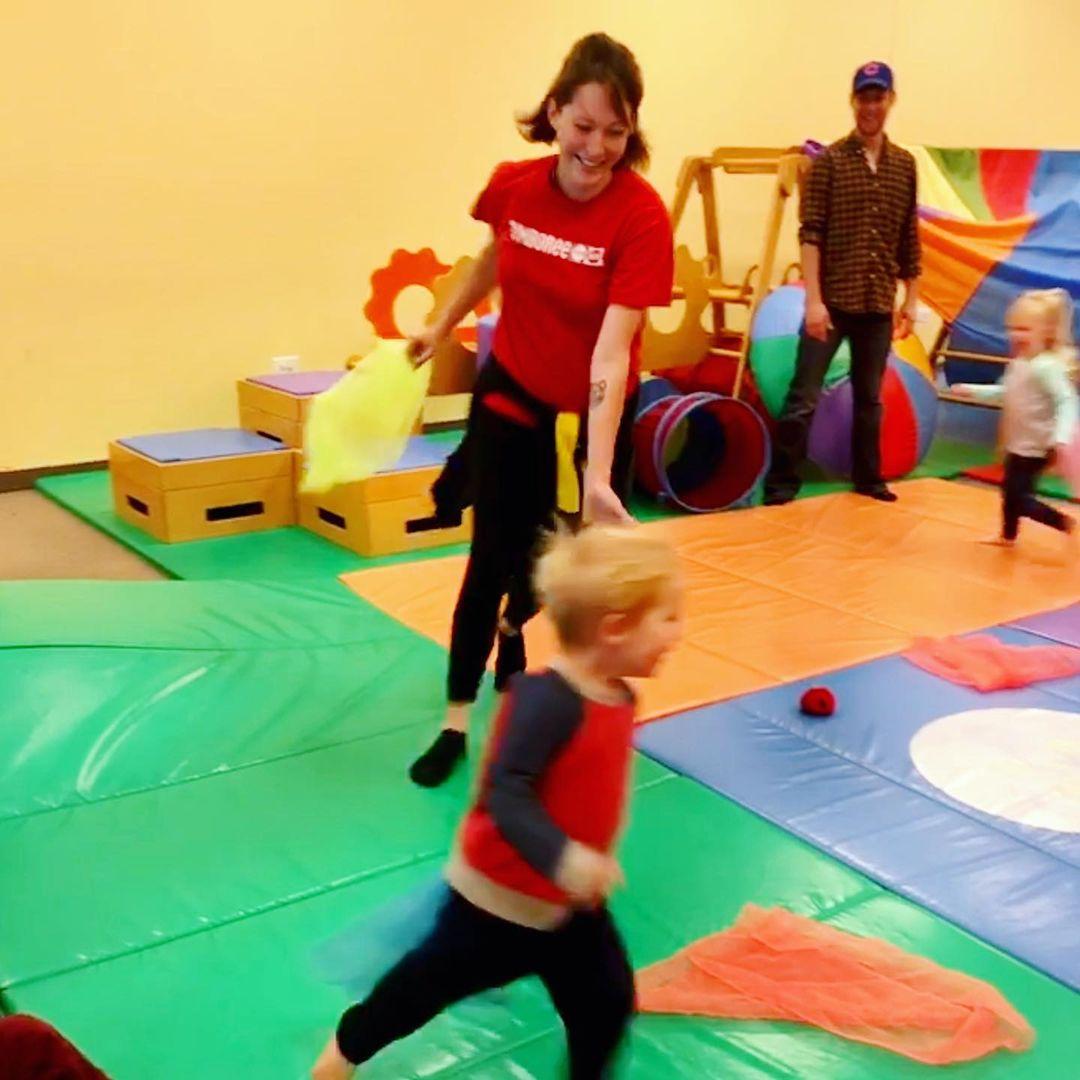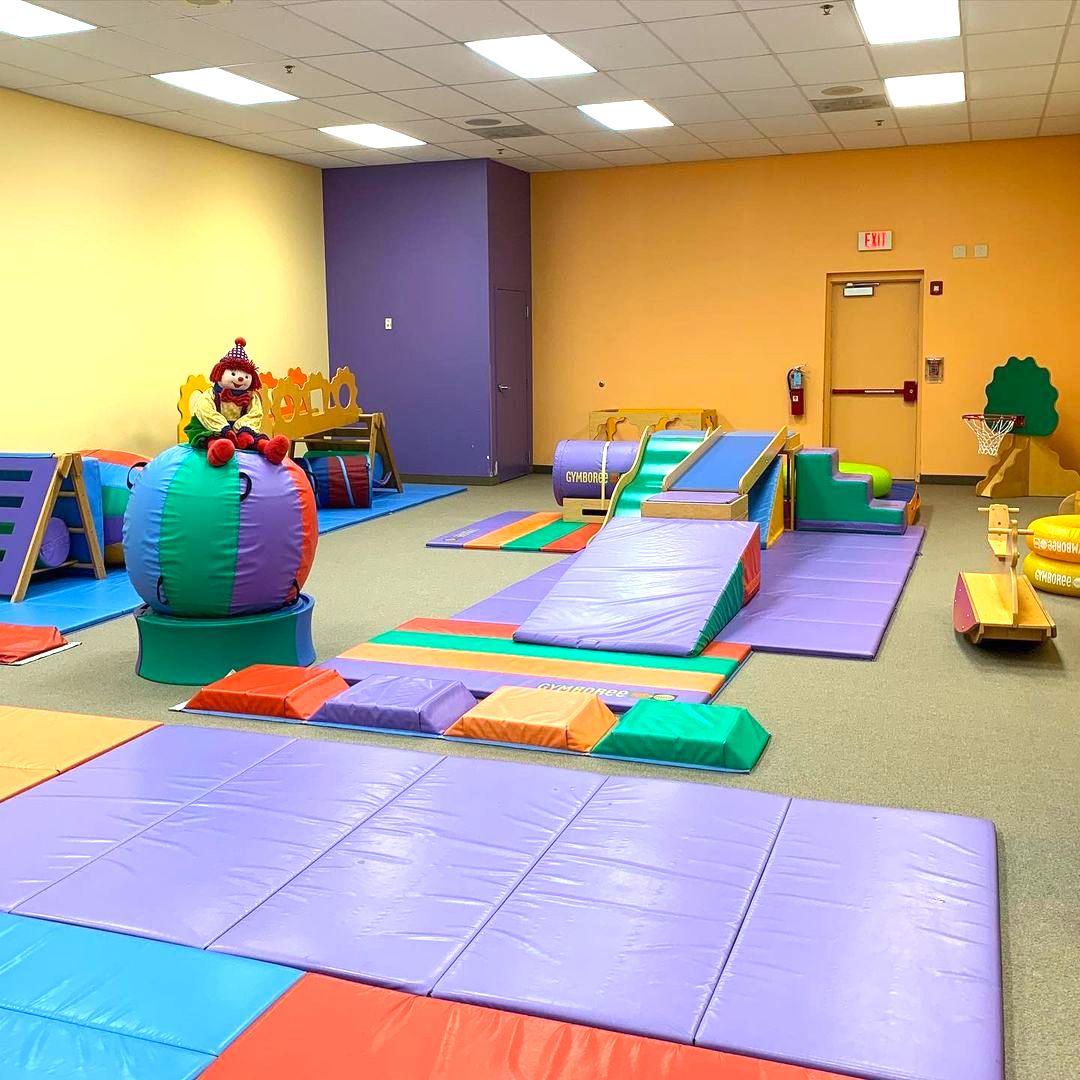 Today Gymboree was briefly opened to sell all remaining merchandise and the gym equipment. I had to buy some more of the special edible sugar bubbles that are just one of the things synonymous with Gymboree, aside of Gymbo the clown and a miriad of other fun activities and staples.
Before I left the building I spoke with the owner Megan St. Pierre to express my sadness on behalf of my family. Looking into her eyes was like looking into a reflective pool. She put so much heart into Gymboree, and this couldn't have happened to a nicer person. It still doesn't feel real to me. Looking back at the play area was very emotional. That classic Madonna song "This Used To Be My Playground" perfectly captures that moment, looking back at this place where my little girl's childhood was just beginning. Eileah might not have realized the switch up in our play routine since quarantine began, but I do and losing Gymboree is going to hit us parents hard when regular life resumes. Gymboree was a breed of its own and I can't think of anything similar to it anywhere near us. We'll cross that bridge when we get to it, but for now we're making due with playgrounds and a make-shift obstacle course in our living room with sofa cushions, coffee table, and trampoline.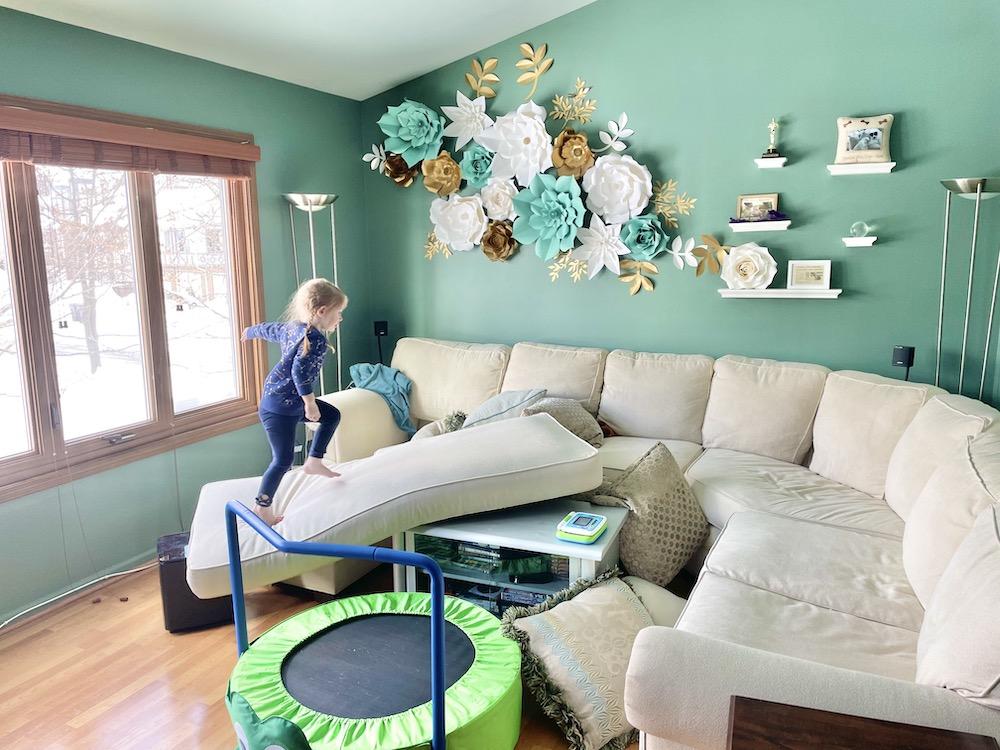 Alternatives To Gymboree
Nothing can replace Gymboree, but these are the closest alternatives I can think of at the moment:
The Learning Experience – Coming to Frankfort soon!
The Playpen Sports Academy – Orland Hills
SkyZone – Orland Park
Kidlist has a phenomenal comprehensive list of classses for little kids 0-5 years old in Chicago's western suburbs aswell.