Does Anyone Still Send Christmas Cards?
I always feel a little sad when we take down the Christmas cards we receive. Last year, January 2019, we sent out our first card as a family; a New year card.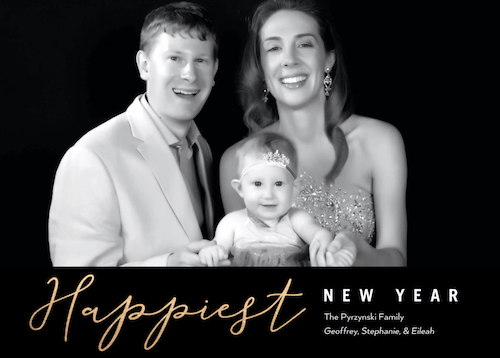 This year we decided to skip sending out a holiday card. Last year's was a must because it was Eileah's first Christmas and New Year's, but this year we just didn't feel like it. Most of the people on our recipients list don't send us a card for one, there's the environment to think about secondly, and it's not cheap to send these out thirdly. But there's also the question of "is it really necessary to send one out?" or "is it rude not to send one out every year?" and "what is the purpose of sending a holiday card?" Is it a way for people to feel less guilty for not checking in on eachother throughout the year? I always thought everyone sent out holiday cards once they started their family; almost like you were supposed to once you became an adult. I know we'll send holiday cards other years, maybe every other perhaps. But this all got me to thinking…..
Should We Still Send Christmas Cards? Or Is Going Out Of Style?
Our way of life across most of the developed world has become stratified. The way we shop (we're buying more online instead of going to a place or brick and mortar); we're subscribed to multiple streaming platforms to consume televsion shows and movies (we're not coming to them, they're coming to our living rooms), and so on. Everything is just so in the air and it's easy to lose track of the people in our lives, whether it's distant family, close family, friends, co-workers, neighbors, and so forth. Half of us keep in touch through Facebook and Instagram, the other half do not. What happened to long chats on the telephone? Oh yeah…texting. And I almost forgot about Birthday cards. No one sends those anymore it seems.
So what role do sending cards in the mail fill? For one thing I love having them strewn across our mantel. It makes our living room feel complete; the richness of the colors, the sparkles, the designs; it's like a little magic winking at you. And I'm actually famous in my family for designing and printing my own cards for birthdays, holidays, etc. I actually used to save every card I got growing up. Remember when everyone in your gradeschool classroom would give eachother a Valentine's Day card? But one day in my twenties I decided it was time to let go the cards.
I'm not a pack rat, but when it came to cards I was sentimental. The cards always reminded me that there were people who cared and continue to care about me. Feeling loved is one of the essentials to being a living thing, and even though cards are just a thing, they can make quite an impact depending on how much of an impact you let them have on you.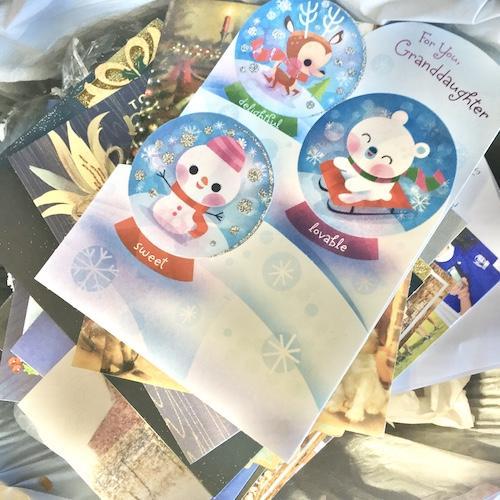 Part of why I threw out almost all the cards I've ever received in my life was because a) they all fit in one box, but I didn't want things to get out of hand; it just didn't make sense b) most of the people who sent me those cards aren't in my life anymore c) I thought hard about why I kept them.
I then took a poll in the Tinley Park Moms Facebook group to see what everyone does with their Christmas cards and it was a really close race.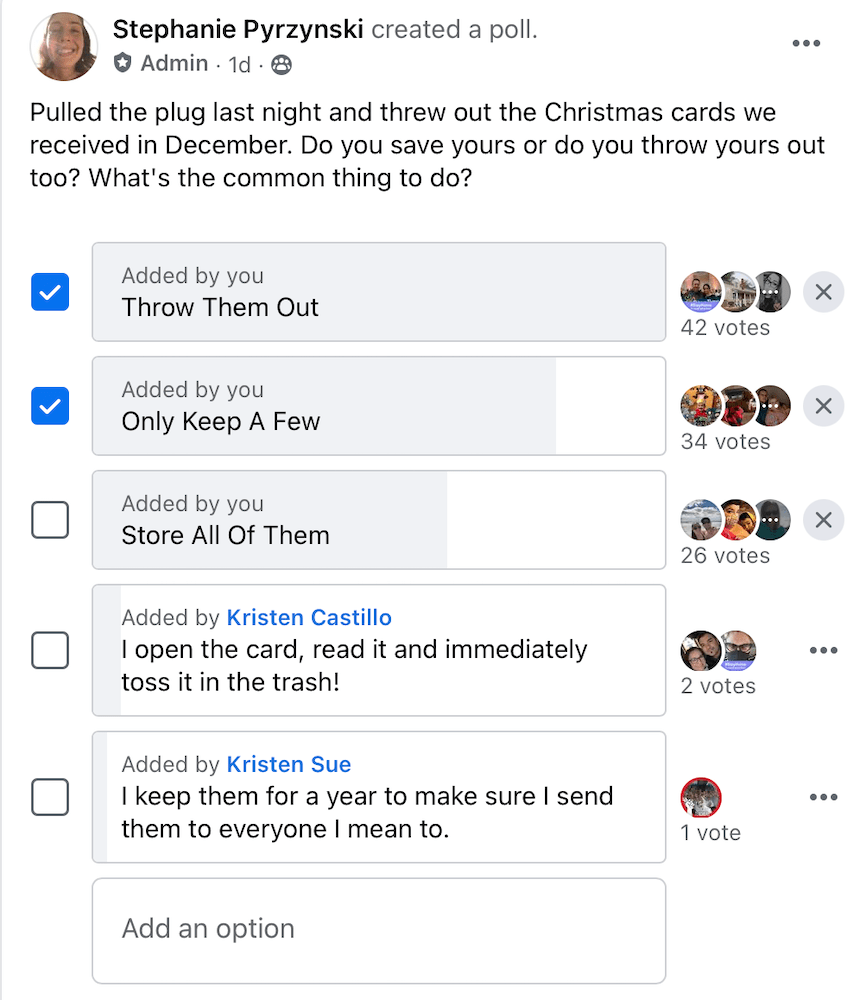 The majority of moms throw them out. Now I don't have all the answers, it's really a personal choice whether to continue to send out holiday/Christmas cards, etc. or switch to e-cards, or just dispense with the whole tradition all together—But there's one thing for sure… We all need to make a concerted effort to be better at checking in on eachother and taking an active interest in being in each others lives beyond just saying Happy Holidays once a year. Cards are beautiful… keep sending them to people you care about and treasuring them in your living room…But what's most beautiful is actual engagement: doing things together and making memories that outdo a card.