[ Yellow Tail ] Pure Bright Wines Reviews and Recipes
Wines for Mom and Dad This Halloween
Halloween: The holiday can strike a fear like none other. And not because of the scary monsters lurking around the corner. While the kids run around with their masks on trick-or-treating, moms everywhere need a moment to stop and chill out. Whether they're on the porch or stoop, we are the ones who need to maintain some sanity.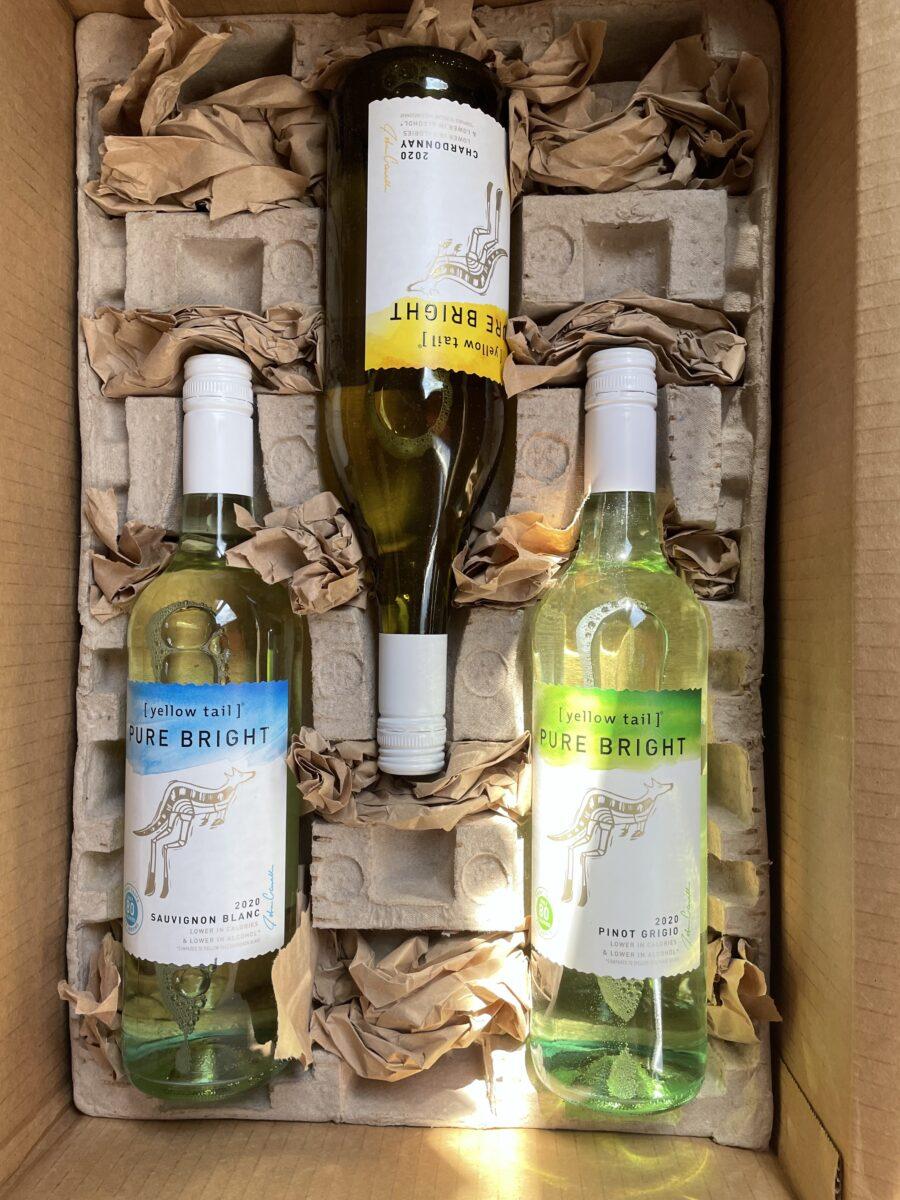 To help moms through the spirited season, [ yellow tail ] created Pure Bright, a low calorie, low alcohol wine that comes in at under $7.00 a bottle—right now a bottle of Pure Bright is only $5.29 at Jewel-Osco here in Chicagoland. Available in three varieties, Sauvignon Blanc, Pinot Grigio and Chardonnay, Pure Bright by [ yellow tail ] offers guilt-free options that are perfect for sipping while watching the monsters pass by.
Man and Wife Review of New 85 Calorie White Wines [ yellow tail ]
Notice: Geoffrey prefers red wines and Stephanie prefers sweet wines.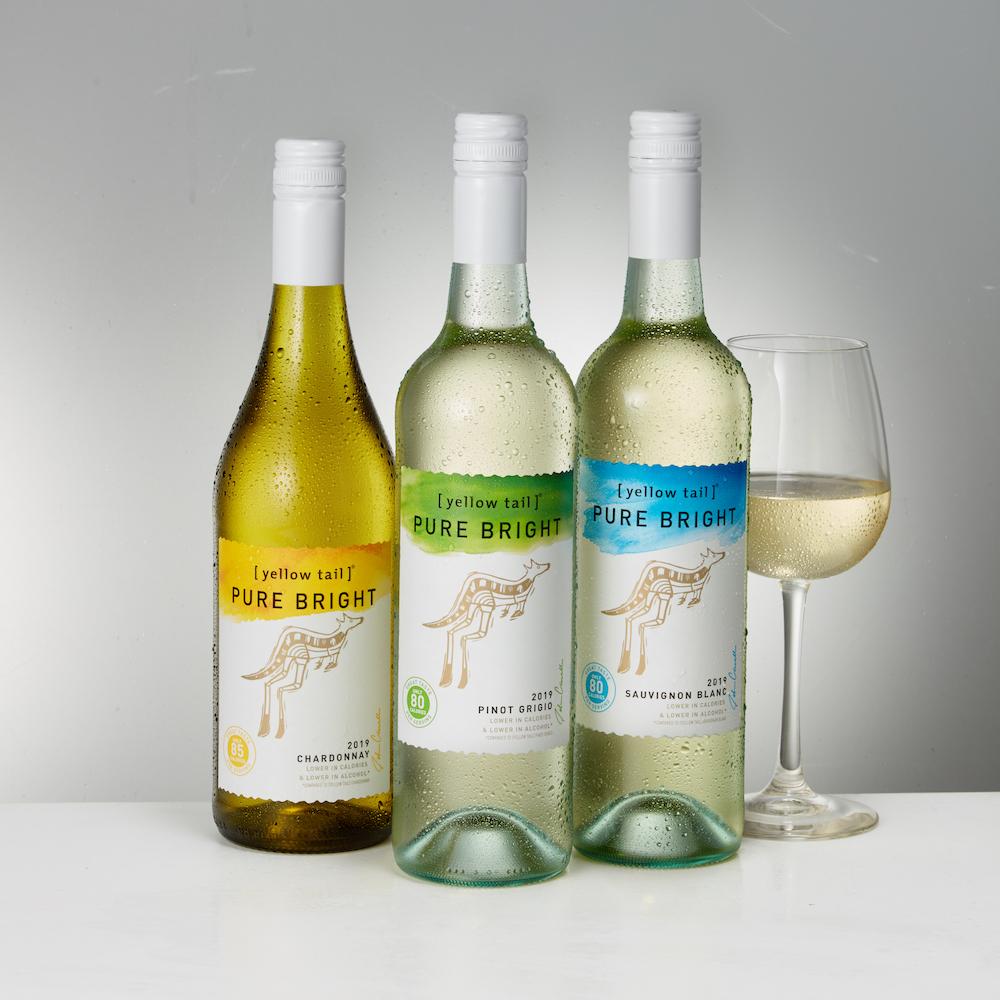 Chardonnay (yellow bottle)
STEPHANIE: Smell Tart currant and lemon, taste has both the currant and lemon with a little woody floral.
GEOFFREY: Very soft and buttery. I definitely recommend pairing this with popcorn— the buttery flavor really comes out.
Pinot Grigio (green bottle)
STEPHANIE: More crisp smelling and smooth tasting than the chardonnay, and has a nice unique pear profile.
GEOFFREY: Smooth, simple, light, crisp. I can definitely see this going well with a lot of different dishes. And you get the flavors without that usual heavy feeling from some wine houses.
Sauvignon Blanc (blue bottle)
STEPHANIE: Very similar to the chardonnay in scent and taste (you have the currant and the lemon), but the smoothest tasting of the trio. Also I think it has a slightly more complex scent profile. Also, my favorite of the three wines.
GEOFFREY: I like the smell a lot, really pleasing. Definitely my favorite of the three wines.
[ yellow tail] Pure Bright Wine Drink Suggestions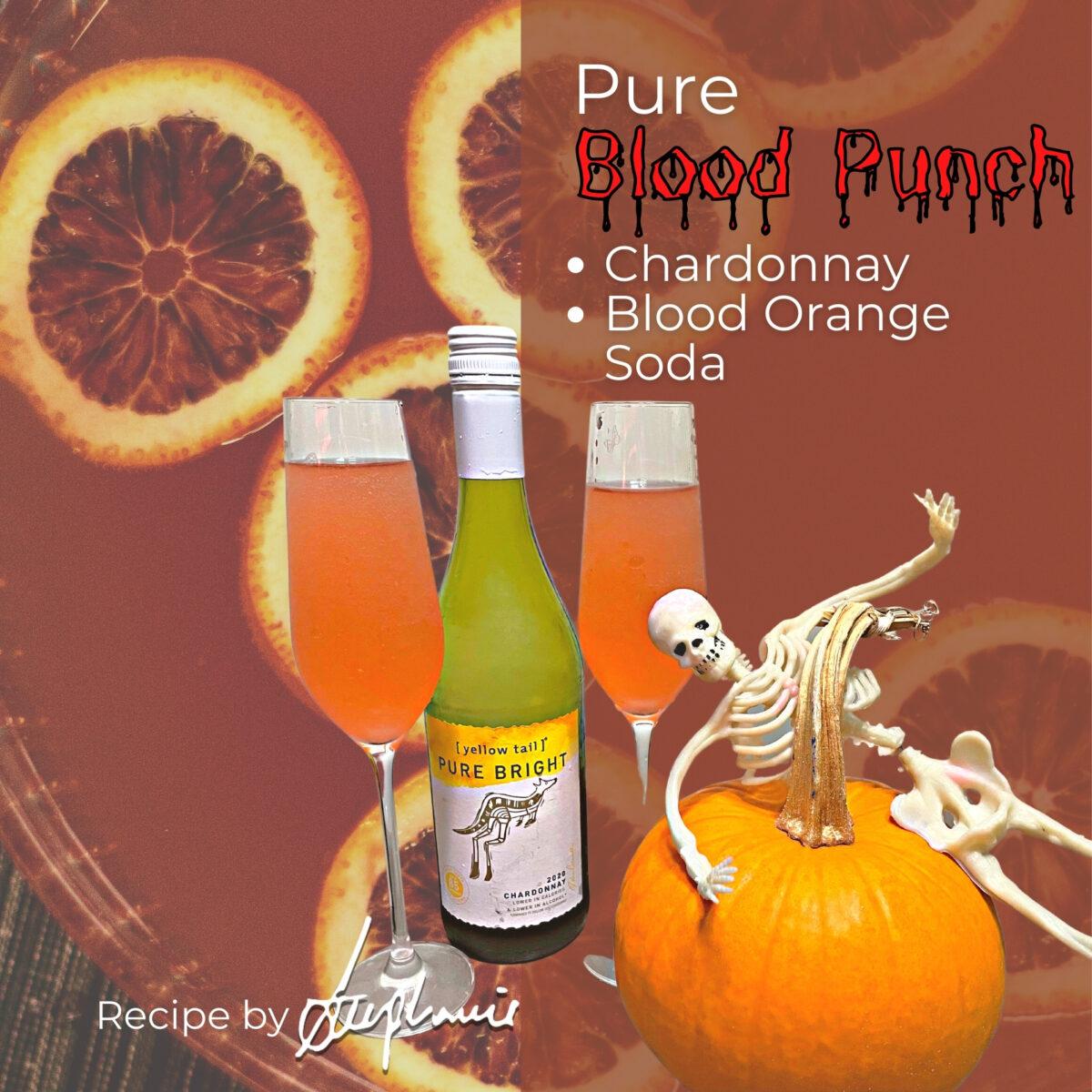 And if there are a few moms taking a moment away from their families, I'd like to suggest a Front Porch Punch or you can call it a Pure Blood Punch for this Halloween. It's a super simple cocktail recipe: just one bottle of Pure Bright Chardonnay mixed with a bottle of blood orange soda.?To Geoff and I, it tastes like a refreshing fruit punch, except a little more indulgent for us parents.
Pure Blood Punch
750ml bottle of [ yellow tail ] Pure Bright Chardonnay
750ml bottle of Blood Orange Soda
Pour each bottle into a large punch bowl and garnish with slices of blood oranges.
---
All three Pure Bright varieties are now available online at retailers like Drizly for easy ordering as well as in stores. Visit the [yellow tail] wines website for more information and products.
From my husband Geoff and I, please enjoy and of course, drink responsibly.