Tinley Park RFQ For New 80th Avenue Train Station Vendor
The Village of Tinley Park is requesting qualifications from commercial business owners interested in operating an approximately 800-square foot café within the 80th Avenue Metra train station, 18001 S. 80th Ave. The station is located just east of 80th Avenue along the Metra Rock Island commuter rail line.
For years the restaurant Parmesan's was based in the Tinley Park 80th Street Metra station.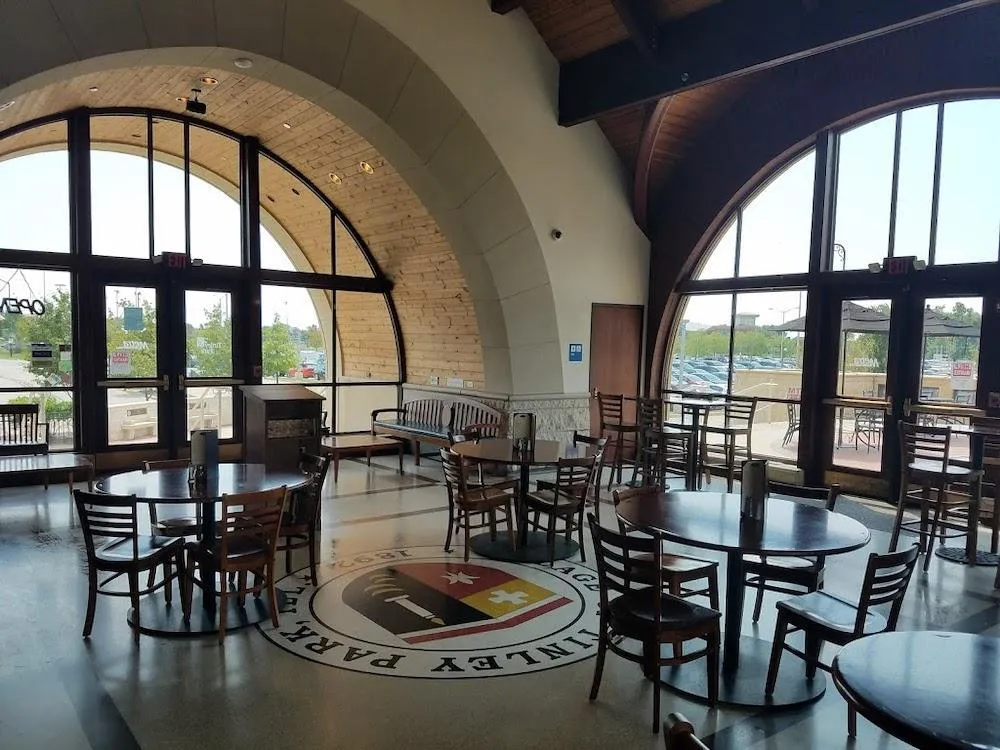 The 5,400-square-foot brick station features a clock tower, a full kitchen, a great hall with a 25-foot-high ceiling, a covered drop-off area and veranda, interior booth seating, two restrooms and a fireplace.
The selected vendor will have direct access to the entire station, including the great hall. The Village is seeking a high-quality retail or service firm with an excellent operating record whose use of the train station will, in addition to serving the more than 2,400 daily Metra commuters, create a destination for residents and visitors during off-peak train station hours.
Respondents are encouraged to submit plans they believe will be in the best interest of Metra riders and the Village. The Village also encourages creative plans envisioning a variety of café services.
To apply share this link to the Village of Tinley Park's Bids & Contracts page.