Tinley Park Resident's Radio Show Champions Irish Music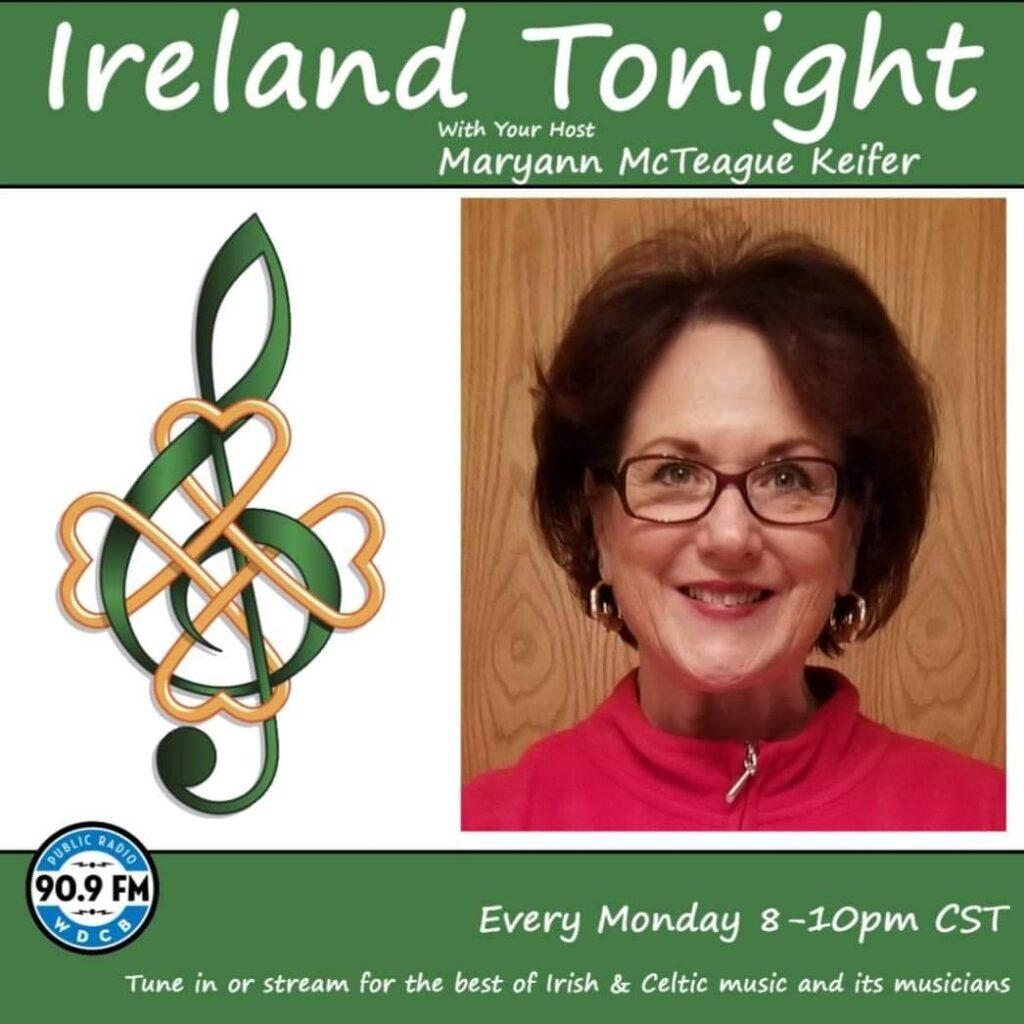 Tinley Parker Maryann McTeague Keifer is the host of an excellent radio program that every week features Irish, the latest upcoming performances of Celtic music in The Chicago area, and related music called Ireland Tonight. It airs live every Monday from 8 to 10 PM on WDCB 90.9 FM. You can stream her show online too at: http://wdcb.org/mobile-player.
Her Facebook Group
There is also a great FB group called Ireland Tonight_Slainte, where you can have a live discussion about the music being played or get an answer to something you always wanted to know about Ireland. You have to join to participate.
Tinley's Irish Roots
Maryann is of Northern Irish heritage and one of Tinley's first European settlers, John Fulton, was from what is now known as Northern Ireland. Also interesting to know, Tinley Park also has a "sister city" in Ireland along with one in Germany —Mallow, Ireland and Büdingen, Germany.