Tinley Park Neighbors New Chicago South Suburbs Magazine
Few places cover their communities in that type of extensive coverage kind of way that bigger publications like The Chicago Tribune or The New Yorker. And the Chicago South Suburbs lost two of their publications earlier this year. The Tinley Junction and 22nd Century Media, in the early days of the COVID-19 quarantine on March 22.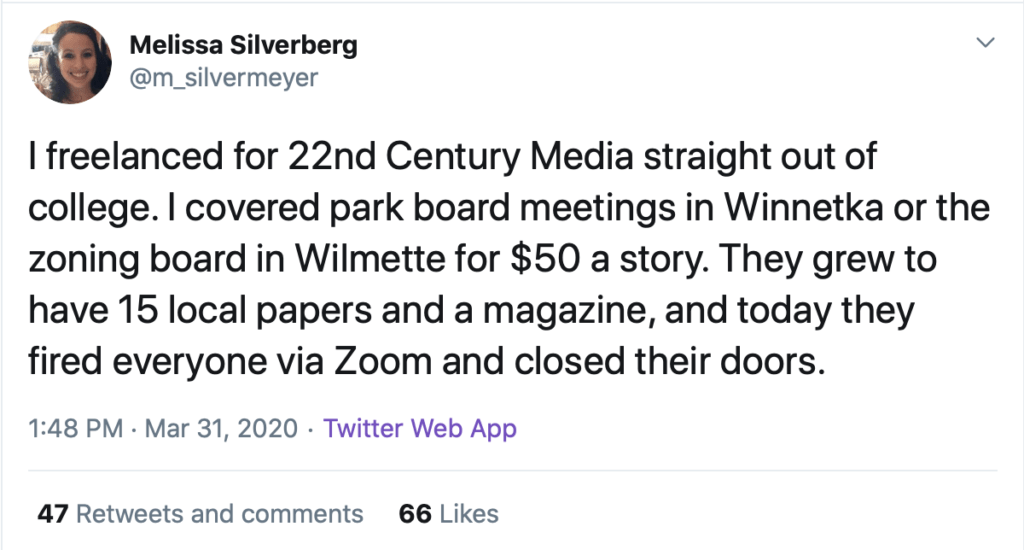 Not having a local paper leaves a big hole. But to lose 22nd Century Media, which published 15 suburban newspapers, covering all sides of Chicagoland, the definition of NEWS (North, East, West, South), that was mind boggling. 40 ppl lost their jobs. But last week 3 former editors of 22nd Century Media (Megan Bernard, Marty Carlino & JoeC2319) launched a fundraiser to start a non-profit newsroom of their own called, The Record that will cover the North Shore.
But what about the South (i.e. Tinley Park, Frankfort, Mokena, New Lenox, Oak Lawn, Joliet, etc.)? Here's where Tinley Park Neighbors comes in.
Tinley Park Neighbors Magazine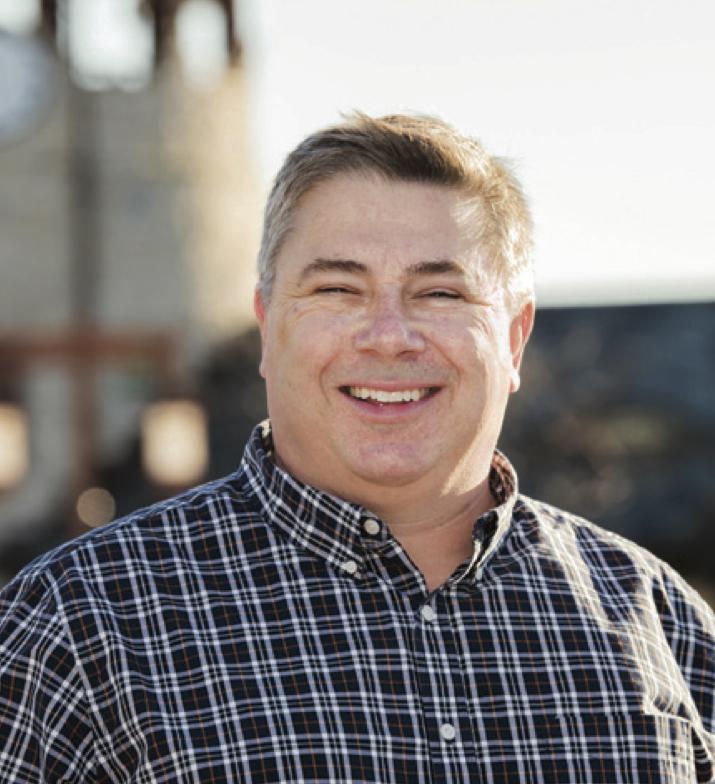 The first issue of Tinley Park Neighbors came out this April. The publisher? Robert Chamberlin.
"Our mission is to help local businesses target and penetrate the market of local area families with exellent discretionary income. We do this by partnering with the residents of communities to provide an exclusive, high-quality, monthly magazine. We already have 3 successful magazines up and running in Frankfort, Mokena, and New Lenox. We are expanding into Orland Park and Homer Glen in 2020. The key to our success is that we feature local families and provide great local content in a high-quality, glossy magazine written specifically for each individual town. Seeing friends, family, and neighbors on the cover drives massive levels of curiosity and sustained readership. As a result, our magazine earns a 90% open rate, cover-to-cover reading, and is read 5.5 times per month, per household."
Chamberlin is a branding and advertising expert, marketing consultant, copywriter, and public speaker. As a publisher with Best Version Media, he brings people together and connects them with great local businesses. Chamberlin has an extensive background in IT. Before Best Version Media, he was Citi Bank's SVP Infrastructure Regional Manager among other impressive titles.
The timing was serendipidous that just a couple weeks after 22nd Century Media went out of business, that the first issue of Tinley Park Neighbors reached homes. Right now the Chicago South Suburbs have the Chicago Tribune's Daily Southtown and The Patch, but as I've come to learn with time, there's something different about how big news publications cover stories in smaller towns. I should know—I have a little experience with journalism.
For 4 years I wrote for my high school newspaper The Pioneer at Maine East High School in Park Ridge, and was editor in my senior year. I was staff writer at the University of Illinois at Chicago and served as an editor for the Special Section (which covered local restaurants, movies, culture, and other goings on).
An avid reader, I tried my best when I moved down to Tinley in 2014 to read the weekly Tinley Junction (published by 22nd Century Media), to get a sense of my new town—most of you readers know I didn't grow up here. In that space of time between losing the Junction and 22nd Century, Tinley Park Moms like me were getting our news from word-of-mouth, in the various Facebook groups and The Tinley Park Patch. The number of Tinley Park Moms Facebook group members grew 28%, which was awesome, but regular citizens like myself can only find out so much, so it's a relief to have Tinley Park Neighbors now.
One draw back—not all Tinley Park households are receiving the magazine. Chamberlin is taking it slow to see if people are liking the magazine. Chamberlin says he is happy to send households a copy of the magazine for just $3/copy.
"You may not be on the regular mailing list, but I can add you to my custom list from the extra magazines shipped to me special each month. I plan to to expand the mailing list in increments of 1,000 homes, but this will likely not go out to all homes.

In the interim, I am looking to post an on-line version to my business Facebook."
Follow Tinley Park Neighbors Magazine on Facebook.
Tinley Park Neighbors July 2020 Cover Profile: Pyrzynski Family
To get a sense of what the magazine is like, I asked if I could share the current month's issue, which my family happens to be the cover profile.
UPDATE: April 22, 2021 — Robert Chamberlin is no longer the publisher of Tinley Park Neighbors Magazine. The new publisher, according to Christine Doolin, is local Frankfort publisher Scott Duff of Prime One Printing (7777 W Lincoln Hwy, Ste B, Frankfort, IL 60423-9491 – [email protected] (815) 469-3777).