Tinley Park Mom Joins Village's Marketing and Branding Commission
I'm honored to announce that I have been approved as a commissioner on the Village of Tinley Park's Marketing and Branding Commission.
Blink and you'll miss it, at the July 17th, 2018 Regular Village Board Meeting at 7:30 pm (CST), Mayor Vandenberg asked if there were any objections to nominated committee members, such as myself, and there were no objections to me joining! If you skip through the new appointments portion of the meeting begins at the 49min 29sec mark.
You can also see me listed in the meeting meetings on the Village's meeting minutes and agenda page.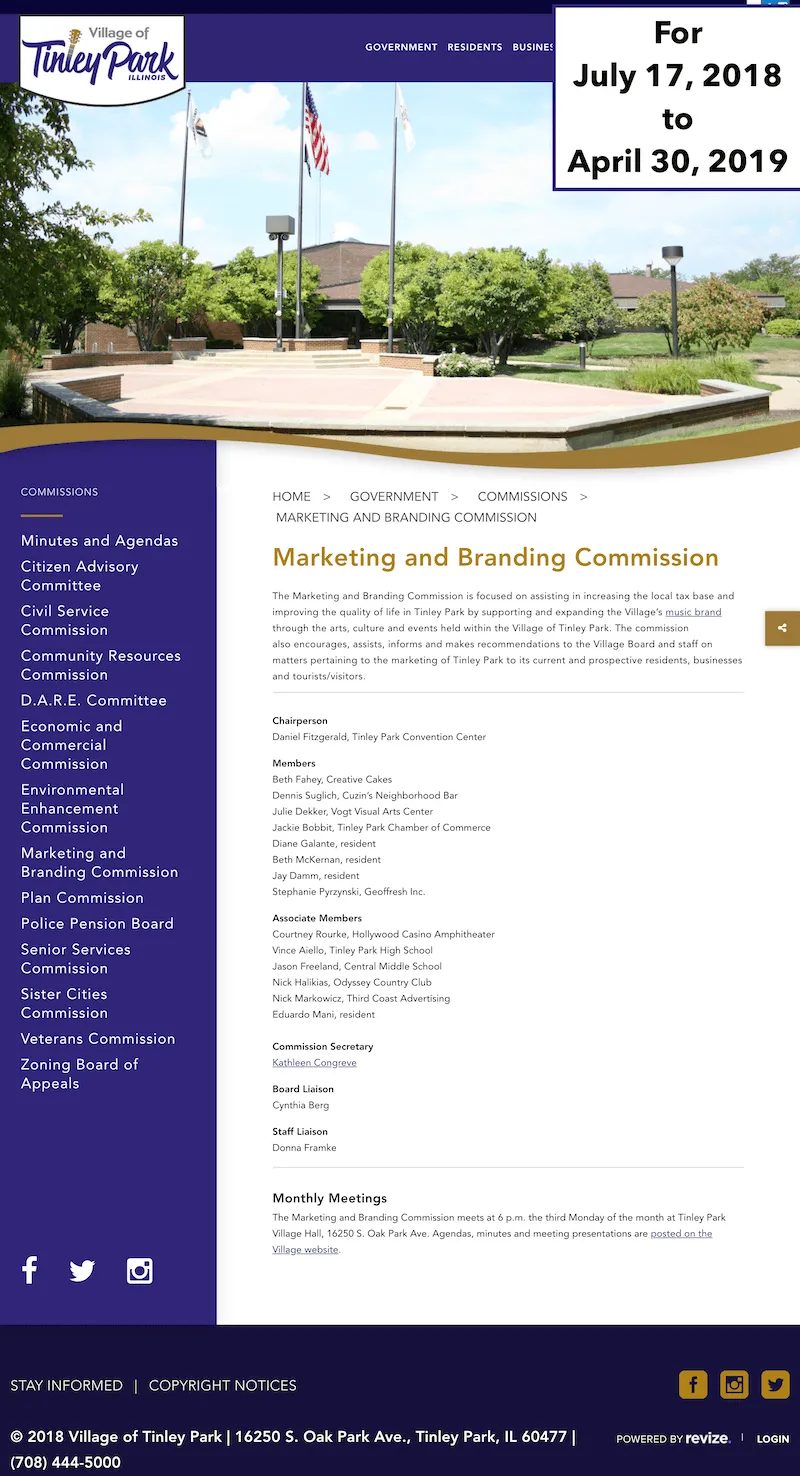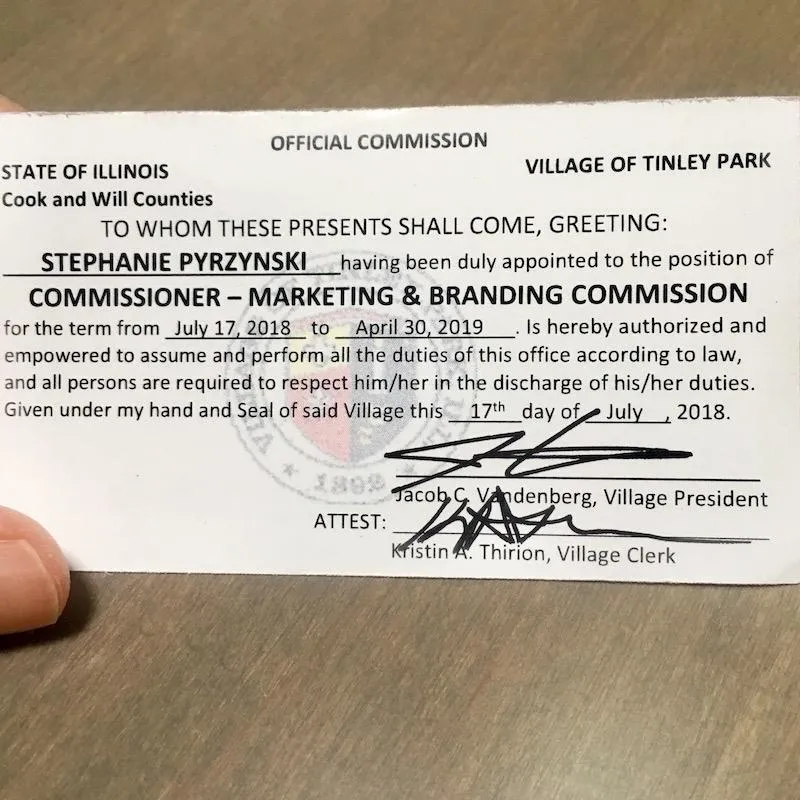 As a digital marketer this is a great opportunity for me to share what I know as the Village rolls out the new branding little by little in all forms and through all mediums. The way I came to become a member was through my role as a member of the Tinley Park Chamber of Commerce. I had learned about the commission through talks about the Village's rebrand and asked if I could be of some help. Months later, I'm an active member on the Village's Marketing and Branding Commission. It's exciting to have this opportunity to shape our village, not just as a digital marketer but also as a citizen of Tinley and a mother.
To learn more about the committee visit the marketing and branding commission's page.