Tinley Park Harmony Square Groundbreaking
Tinley Park Harmony Square Groundbreaking
Yesterday I attended the groundbreaking ceremony for the forthecoming Harmony Square in Downtown Tinley Park. I was invited as a guest since I am a commissioner on the Marketing and Branding Committee for the village.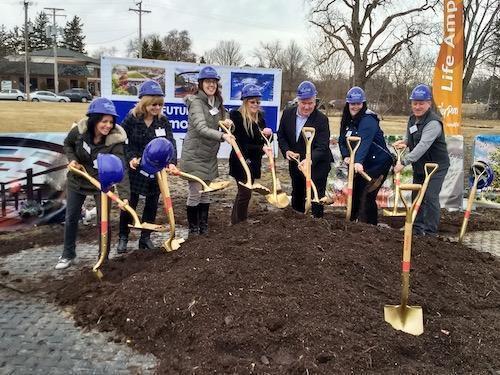 Unbeknownst to me our committee got to do the ceremonial throwing dirt with a special shovel wearing a hard hat thing. That was pretty special. I brought Eileah my daughter with me, so there might be a picture out there of her in my arms as I struggle to pick up a shovel. Luckily Vicki Sanchez who is Special Events Coordinator for the village offered to hold my bag and Eileah while pictures were taken.
What To Expect
Harmony Square, a project more than three years in the making, will be a 40,000-square-foot plaza north of North Street and east of Oak Park Avenue. It will feature a performance stage, artificial turf lawns, a splash pad and concessions stand. It is expected to host programming for 250 days of each year, including live music, student theater performances and food festivals.
Lakota Group is the firm who has been conceptualizing, planning, and designing Harmony Square. At the groundbreaking there was a tent where renderings of the square were on display. From them you see a covered walkway will protect visitors so that festivals and markets can be held despite the weather. In the winter, the square will hold an ice rink and ice sculptures. In warmer months, a splash pad will be available.
The roadway on Oak Park Avenue near the square also will be paved with bricks. Construction on the road will be starting in the coming weeks.
"This is going to be a crown jewel of what Tinley Park is," said mayor Vandenberg.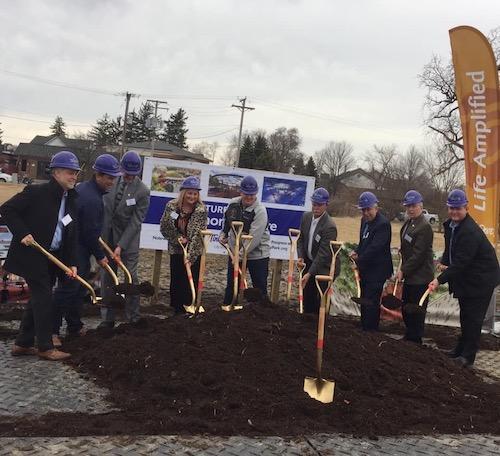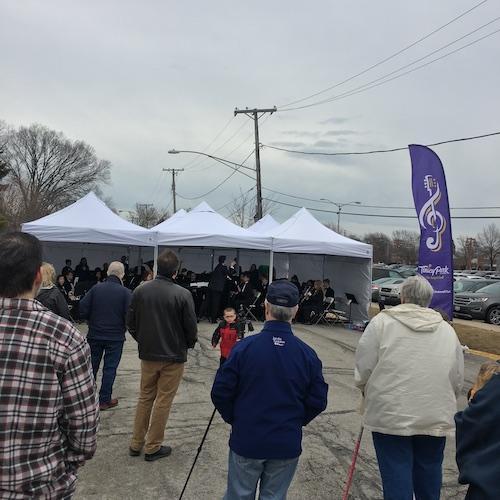 I know I'm excited about this. It's going to be this multigenerational attraction and I truly hope that it ups interest for businesses to come to Tinley Park and for the community to come and congregate.
If you'd like to learn more about the project visit these websites: