The Father of the Smooth Jazz Radio Revolution Died This Year
This past February legendary radio station WNUA's first Program Director Bob O'Connor passed away.
"It has been said that success has many fathers and that is true for the Smooth Jazz radio format. If Bob O'Connor was not the "Father" of the format, he certainly inspired all of the others who may attempt to lay claim to the title."
Today is the 30th anniversary of the launch of WNUA and I thought it was important to put this out there because it seems a gross disservice not to recognize those who did important things for society and culture like Bob O'Connor.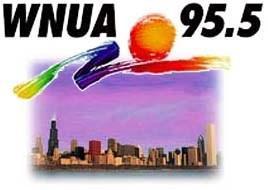 I grew up listening to WNUA all my life, and when the station closed in May 2009, literally days after my birthday it was devastating. La La Land harkens to that feeling we smooth jazz fans feel that there is no longer a place for us to listen to elegant, smooth sounds actually. I remember when I heard about the impending end date that my birthday was coming and I actually got to be one of the last listeners to have their birthday playlist played. Rick O'Dell, a curator and personality on WNUA continues to champion jazz over at WBEZ, but to this day I wish there was a Bob O'Connor who could bring back the cool. I'd do it, but I would need investors or to win the lottery to really give the revival the push it needs in the beginning in terms of promotion and brand tactics.
Such is life. Money sometimes wins, but music stays forever. To honor Bob we should remember what he did for listeners and help support the people who today are trying to keep smooth jazz relevant and vibrant as always.