The Best Thing About Living In Tinley Park
Is this going to be the most objective blog article? I hope so. You want to know the best thing about Tinley Park? It's location. I would venture to say that the beauty of living in Tinley Park is that you are literally at the junction point at the heart of the Southwest Chicago suburbs. You're between all these great neighboring towns, which makes having fun easy and accessible for moms to take their kids on adventures.
You've got LaGrange Road (Route 45), four interstate highways (I-80, I-294, I-57, and I-355) all within a 12 mile radius of Tinley Park, and public transit perfect for commuting on a budget (Metra Rock Island).
You have access to go anywhere really quickly while still enjoying just enough distance to live a peaceful, quiet suburban life in a nice two story home or other.
Take today for instance—We visited a new forest preserve in Homer Glen called Messenger Woods. Watched Ferdinand at Orland Square mall. And then I attended the monthly meeting of the Tinley Park Chamber of Commerce Marketing Committee, of which I am a member. My daughter and I were literally allover the Chicago Southland map!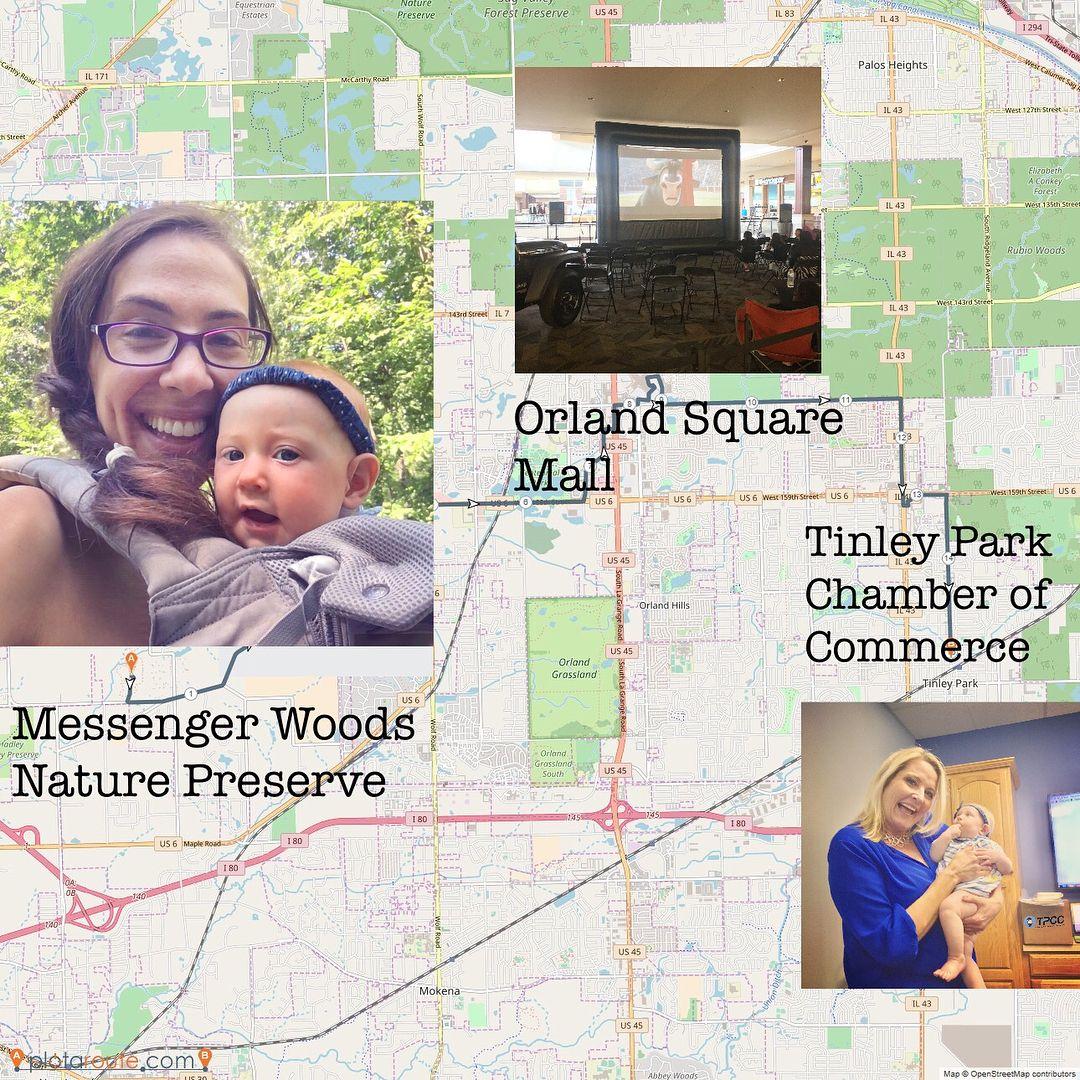 Click here to read about Tinley Park's railroad history.
This is not to say that there's not much to do in Tinley Park or that you have to go elsewhere for events and fun activities. The important point I want to make is that you have the option to get away for a bit to explore Chicagoland or a neighboring state easily. Think of Tinley as a springboard that can catapult you like no other Southwest Chicago suburb.