Super Easy Strawberry Shortcake Sundae Recipe
This particular dessert recipe my mom would make for us on hot summer days. The beauty of it is its simplicity, afterall the pleasures of life are often the most simple things.
You of course can substitute the flavor of ice cream, the type of fruit you use, and the toppings, but this is the signature recipe and I hope you enjoy it as much as I have for years.
Tinley Park Mom's Super Easy Strawberry Shortcake Sundae Recipe
Ingredients:
yellow sponge cake dessert shells
vanilla ice cream
fresh cut strawberries
chocolate sauce
sprinkles (optional)
Preparation: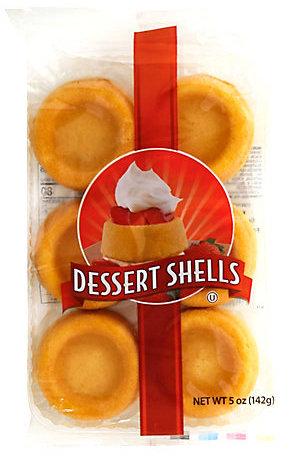 Place one or two yellow sponge cake dessert shells on a plate.

You can pick these up at the grocery store. Here in Tinley you find them at Jewel-Osco around where the fresh refrigerated fruits are. Usually priced at $2.69, one package generally contains 6.

Wash and cut 2 or more strawberries fairly thin to medium.

The strawberries can be arranged one of two ways:

Place the strawberries around the outside of the shells like a garnish.
Alternatively press the strawberries inside the shell. Best to cut strawberries thin for this arrangement style.

Next, place one scoop of vanilla ice cream in the center of the shell.
Drizzle some chocolate syrup and finish with sprinkles of your choice.
Serve and enjoy!