StylaPet in New Lenox, Illinois is an award-winning grooming shop for pet & show dogs.
For our family's dog Samantha (Sammie for short) we wanted to go all out and give her a pamper day. StylaPet was a place my in-laws noticed when they were in the New Lenox neighborhood and since our two dogs are very close, we thought it'd be great to have Sammie have some company on her pamper day.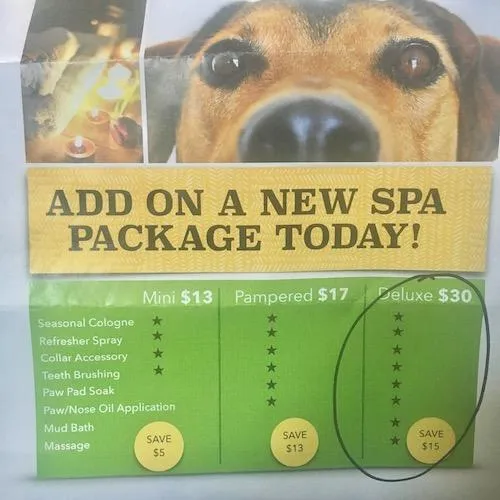 What you get with their deluxe spa package is
soothing mud bath
massage that removes impurities, conditions, rehydrates and rebuilds coat with valuable minerals that absorb into the body for greater health results.
cologne application and take home refresher
teeth brushing
paw pad and pad nose oil application
collar accessory
If you've been looking for the ultimate place to take your pet for a spa day though, I wouldn't recommend StylaPet after our experience. Our dog was happy when we got her, but it felt crowded at the shop. Maybe our expectations were too high. Personally I felt the shop is cramp; I wanted Samantha to feel relaxed and looking at the backend where the dogs go for their treatments, there aren't different zones or much space so that each dog can really relax.
My other issue were the samples of fragrances and bandana collars to choose from. Your pet get's a spritz of a fragrance of your choice and they also give you a small vile of a fragrance oil to take home. I didn't find either of the choices very pleasant, they smelled cheap to me. The bandada collar I chose was the best I could find based on how limited I was in which ones to choose from. Overall I felt like StylaPet fell short for our dog. We'll be searching around the Tinley Park area for something more upscale for our Sammie.