Soft Surroundings Store Closing in Orland Crossing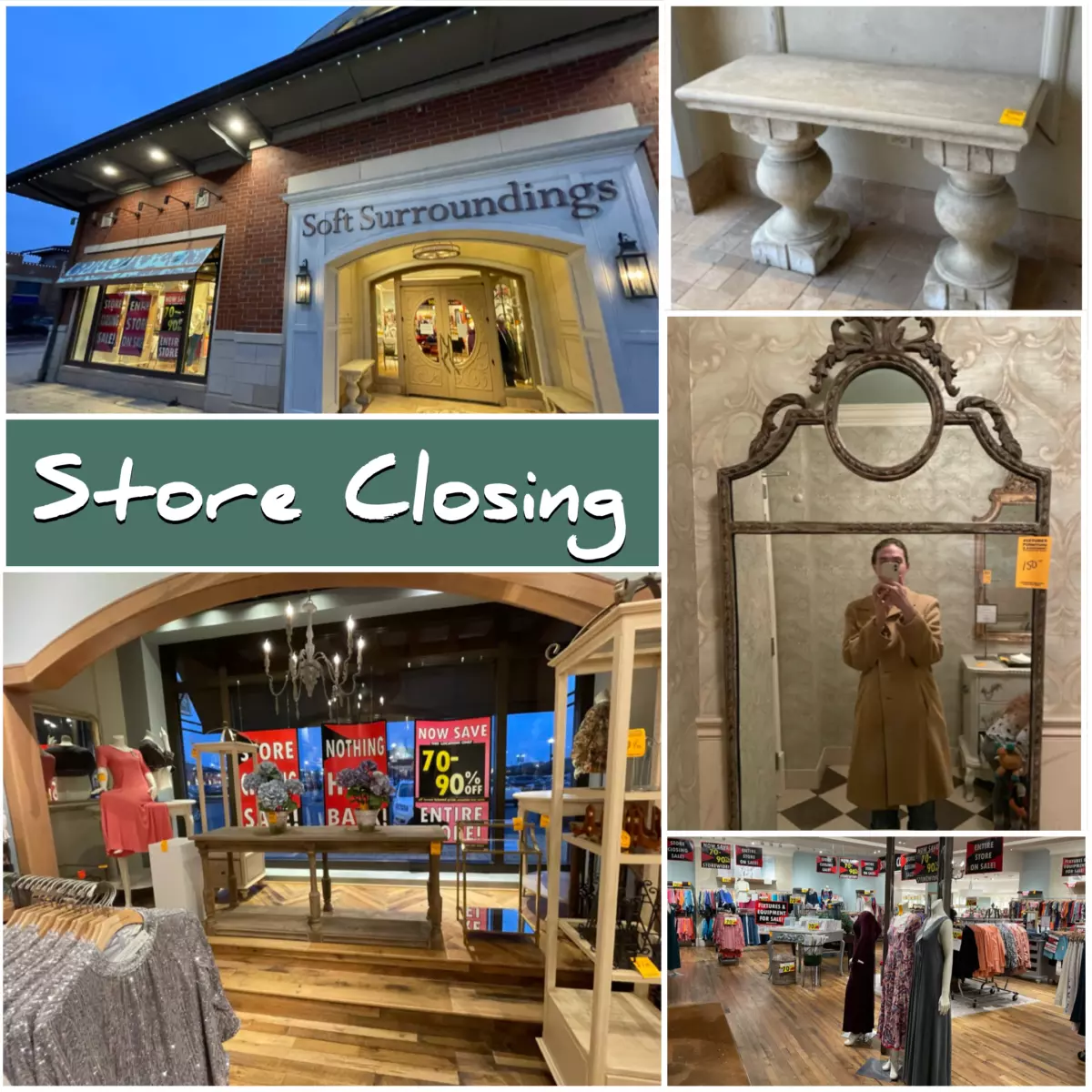 With sorrow, I have learned that the Soft Surroundings store in Orland Park at Orland Crossing will be closing their doors by end of this year.
Opportune Time For Bargain Luxury Shoppers
The discounts are steep, anywhere from 70-90%. Myself, I payed $84 for 2 dresses and a sweater—saving myself $262.97 because of the store closing markdowns. But the furniture and other home & decor items are what made my eyes light up. So if you are looking to dress up your home, you might want to take a look at Soft Surroundings soon before everything is gone.
But not to worry, Soft Surroundings the brand is not going out of business. An employee shared with me that business was great, but the shopping center's property management company was increasing the rent and a negotiation couldn't be met.