Review of "Breakfast with Santa" at Andrew High School – Tinley Park
To summarize our VJA Athletic Booster Club "BREAKFAST WITH SANTA"
experience: it was lots of fun, lots of cheer, and just a great way to start a Sunday. The proceeds go towards the Atheltics Department at Victor J. Andrew High School in Tinley Park.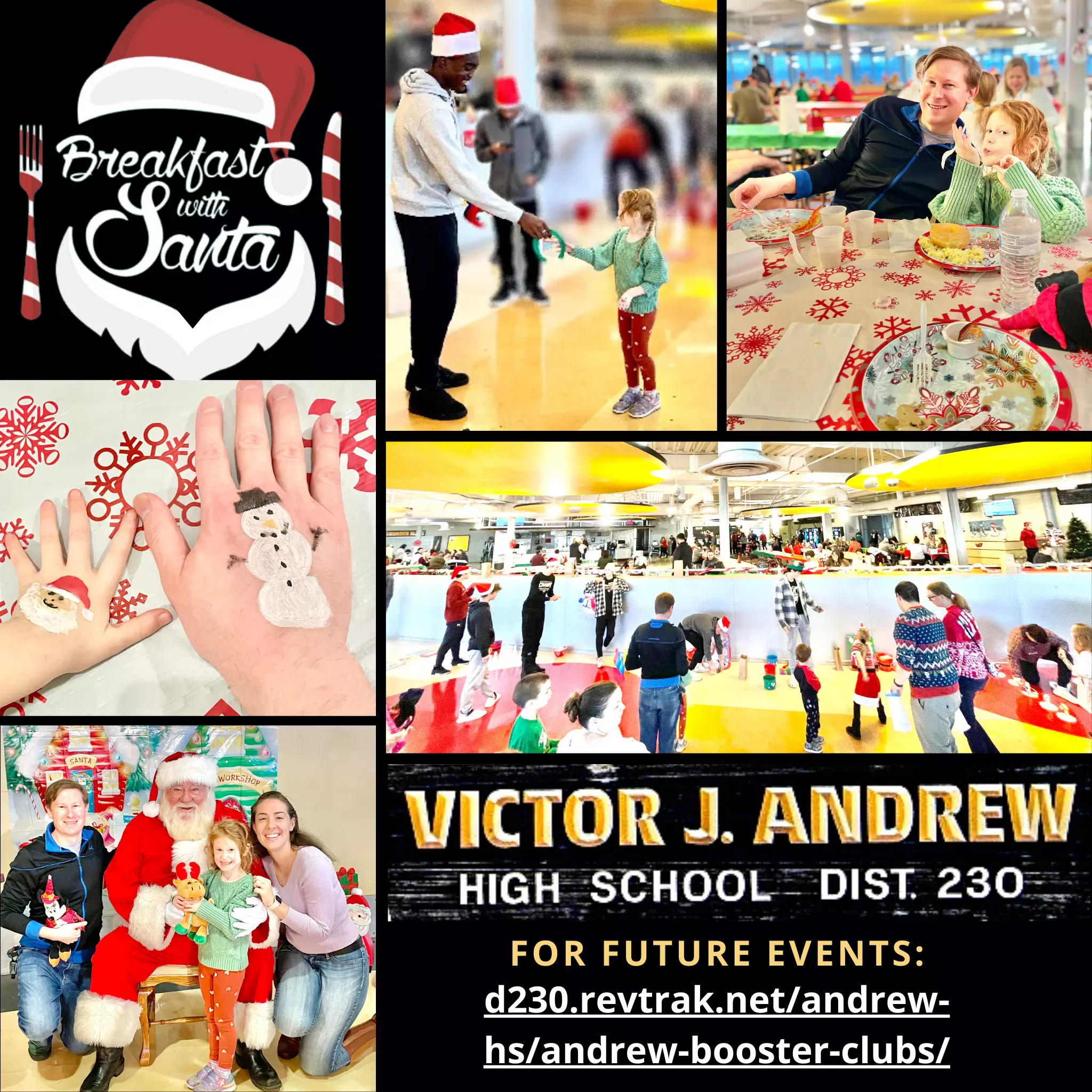 The high school students were so good with the kids, and there was such a good vibe in the cafeteria. The event was well organized from check-in to check-out. There were lots of games like horse shoe rings, face and hand painting (done by trained art high schoolers), and a breakfast buffet—with Santa waiting for everyone to get their picture taken with him.
We caught wind of the event through our daughter's pre-school, and are really happy we did this. For 2 adults and 1 child it was $40.00 (we were not taxed). It's definitely a nice way to get a feel for their future high school too. And it's a nice chance to make new buddies their age.
For any parents whose kids attend a High School District 230 (Sandburg, Stagg, Andrew) school (or will in the future) check out their booster events profile for future events like this: https://d230.revtrak.net. Click on their school's logo and you'll see what's coming up that you may like to support.