Q&A With Joy Gallivan, Author Of "Mystery Feelings" Childrens Book
Joy Gallivan M.Ed MSW LCSW, is a licensed clinical social worker who has worked in schools for more than two decades, and her first book just came out last month. A guide to feelings identification for children called, Mystery Feelings.
And fun fact: Joy also happens to be a Tinley Park Mom.
The book essentially is the distillation of Gallivan's work with preschool-aged children, helping them develop their social-emotional skills. The book covers understanding others' emotions by identifying physical cues and promotes positive peer interactions, self-awareness, empathy, and emotional regulation.
Here's a little bit more on Joy:
Q&A With Joy Gallivan M.Ed MSW LCSW
Where did you grow up? I grew up on the Southside of Chicago.
Where do you call home now? I currently live in Tinley Park.
How many children do you have? I have 2 children (ages 12 & 13). They keep me very busy between soccer, volleyball, basketball, and school activities.
When did you start to develop a passion for your career in school social work? This is my 22nd year working in schools as a Social Worker. I have worked with ages 3-14. Working in Early Childhood is my passion. I love being able to provide guidance and support developing foundational skills.
Where did you get your training for social work? I graduated with my Bachelor of Science from Eastern Illinois University. I graduated with my Masters of Social Work from the University of Illinois at Chicago. I graduated with my Educational Leadership Masters Degree from the American College of Education.
As a child, was being a writer something you wanted to be when you grew up? I always knew that I wanted to work with little kids. I have always been fascinated with child development.
How did you go about starting your book? What was the driving force? For many years, I have created many of my own materials because I didn't like what was out there in the market. I have always said that one day I wanted to start publishing my books so others could use them as well. This is my first book. I have more ideas that I am hoping to publish in the future.
What's something interesting that has happened since your book was announced? I worked on this book with very few people knowing about it (only my husband and two children). It was fun to surprise my friends and family with the news. Everyone has been very supportive and encouraging.
When a child is having a terrible tantrum, is there such a thing as a quick calming method to help them snap out of that feeling? Every child is different. There is no on-size-fits-all approach. I always take a step back to try and determine what has caused the behavioral outburst. Is it due to an inability to communicate wants/needs? Overly tired? Hungry? Illness? Situational? Once the antecedent is determined, I can help develop an appropriate response.
What is a mystery feeling that doesn't get talked about enough? Something that is not talked about enough is that it is ok to feel all the feelings. Often, toddlers see things in black and white. Good and bad. They will say that feeling sad or angry is "bad" or that they do not ever feel that way. I teach that all feelings are ok and that it is ok to feel sad, angry, scared, etc. sometimes. I will tell that that sometimes I feel sad, and they are often surprised to hear that it is ok.
"Something that is not talked about enough is that it is ok to feel all the feelings."

Joy Gallivan, M.Ed MSW LCSW
Are you self-published? How did you get your book printed and released? I self-published this book. The goal would be to be discovered by a publisher to help me publish more books like "Mystery Feelings".
Walk me through something you do to help you with writer's block? I would put the book away and come back to it another day. Having the perspective of a new day is helpful.
What advice would you give a mom who is struggling and doesn't know how to make her dream book come true? I would say to do research into the different self-publishing options first. There is a variety of differing approaches to self-publishing that companies offer.
What gets you really excited, that makes what you do a joy? I LOVE being able teach children through books. We love to read in my house, and part of that was installing a love for the written word when my children were very little. My husband and I read to the often. To see them still love to read and make connections between real life and stories is amazing.
What are some future plans you have? I have two more books I would love to make that compliment this book. I am hopeful that word will spread and I get the chance to do more of this!
What or who are your influences? I am influenced when I see people follow their passion. It can be hard to take a risk and put yourself out there. I am in awe when I see someone do so with confidence. It is very inspiring.
What books, podcasts, articles, etc. do you read/listen to that have influenced the way you approach writing? I read children's books all the time for work. I especially love Kevin Hankes, Mo Williams, Eric Carle, Katherine Applegate, Dusti Bowling, Gordon Korman, to name a few.
Where is your favorite place here in the Chicago Southland (i.e. a restaurant, park, etc.) and why? I love doing outside activities with my kids. We always love going to Waterfall Glen, our local parks, the Tinley Park pool, and Fort Frankfort.
Is there anything else that I haven't asked you that you would like people to know about you and/or your book? I made a conscious effort to include characters in my book with differing abilities and ethnicities. I believe it is important to see representation in print. I made sure to include kids with an ankle brace, glasses, cochlear implant, a wheelchair. I hope to include more in future books.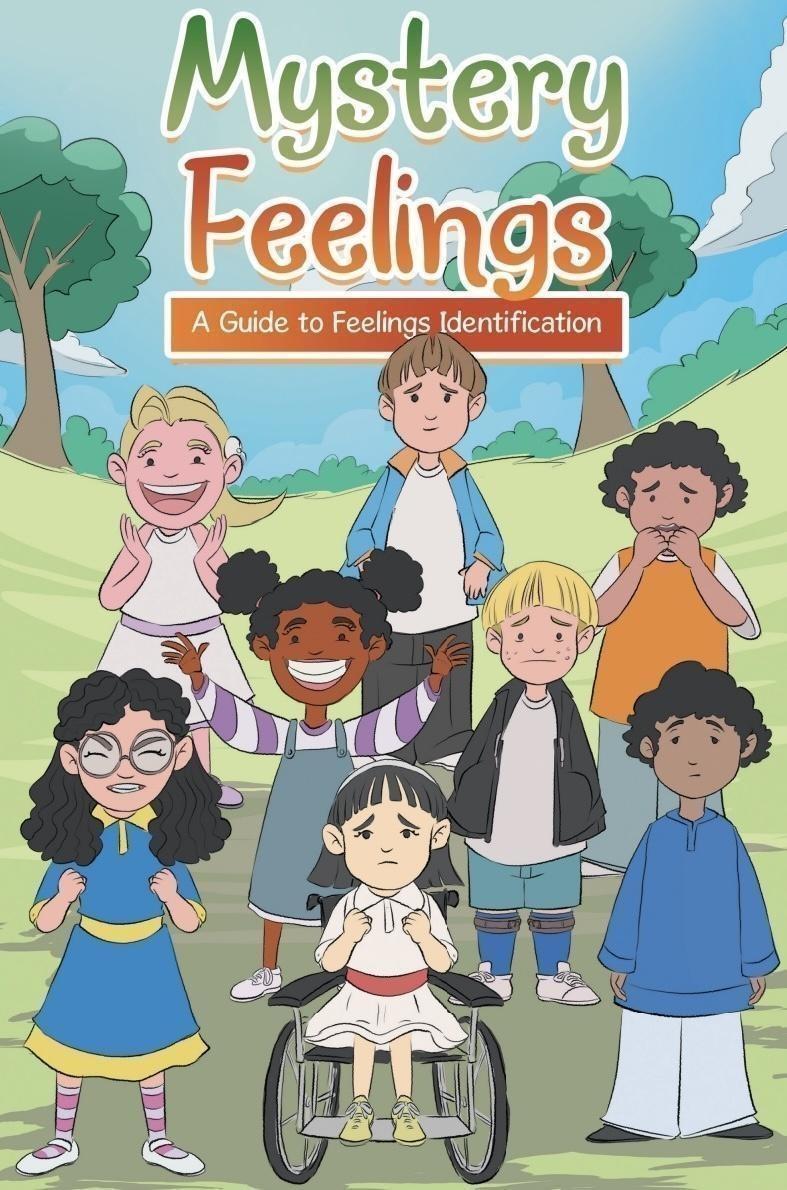 Where To Follow Joy On Social Media
Appearing At Local Author Expo
Gallivan will also happen to be at the first ever Local Author Expo at the Tinley Park Public Library, where copies of her book will be available to purchase.
The 2023 Local Author Expo is slated for Saturday, November 4, 2023, from 11:00 AM – 3 PM.
If you know a local author, or are one yourself, applications are still being accepted. Last call will be by 5:00 PM (CST) on Saturday, September 16, 2023.
Personal Note On Social and Emotional Learning
One thing I loved in my research for this article on Joy's book was learning how the subject has been becoming more adopted in school curriculum. It's no longer this foreign or frou-frou thing to teach your kids.
I actually took a class on social and emotional learning back in college, in 2010 at my undergraduate alma mater UIC. The term was very new at the time and since I was a psychology student hoping to become a school psychologist or something to do with helping children, I jumped at the chance to take the first ever SEL course at UIC. My professor was Dr. Roger P. Weissberg who was an early promoter of SEL (we're talking as far back as the early 1980s).
Sadly, through working on this article I learned that Professor Weissberg passed away two years ago in 2021. I remember him as being one the coolest and sweetest men you'll ever meet. His feedback was so valuable to me. As a student of his, I can tell you it was very exciting knowing that your professor was doing these ambitious real-world things outside of your school. Goldie Hawn and George Lucas were getting involved in his initiative to get SEL taught in pre-schools, kindergarten, and elementary school at the time. I'm sure he'd have been very happy to see how SEL is becoming so much more essential and embraced.
Obviously I didn't use my Bachelors in Applied Psychology, but I think everyone is in much better hands with Joy and the other terrific social workers, school counselors, and other professionals out there, supporting social-emotional development through books, play, teaching, etc. And it's comforting to know that social and emotional learning is here to stay, and may save the next generation a lot of pain. Also if we take advantage of the resources and help take the time to learn it ourselves as parents and members of society.