Process Of Building A House in Tinley Park: Month 6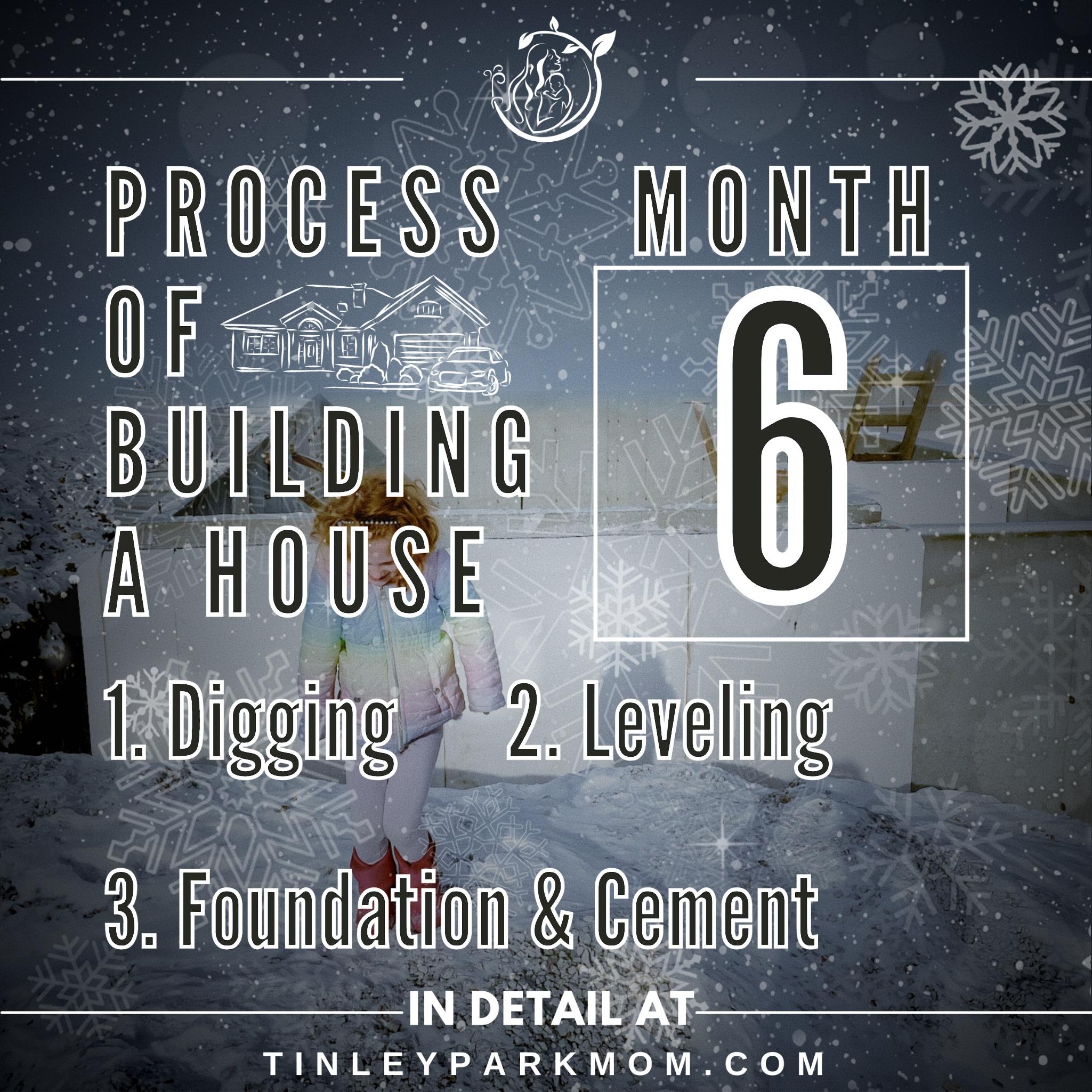 They Finally Started!
The last time you heard about our house was September, right? Yeah 3 months ago! Boy were we worried. But then November 19th happened, and a weight was lifted. Now we're back to really enjoying the process of building our forever home. What a great way to end the year; ? the best Christmas gift too.
Get Familiar With Your Future Neighbors
PRO TIP: Try to make friends in your new neighborhood as early as you can, during the house building process. If you're shy, look into a solid local Facebook group like the one I started called, Tinley Park Moms https://www.facebook.com/groups/tinleyparkmoms.
For a shy person I lucked out that someone who read my blog back in the summer connected me with the nice mom from Seattle who alerted us at the first sight of movement on our lot all these months later. I also happened to run into her naturally a month before the first excavatar landed, at the Tinley Park Moms Book Club that one of my group admins started, whose name is Alana.
SIDENOTE: If you're into history, Alana shared with me that her husband is behind the popular YouTube Channel The Alternate Historian! Wild how small the world is, right?
The Seattle mom's thoughtfulness really touched us. You hope that your neighbors are wonderful, but you never really know them until well after having moved into your home. That's why I think it's worth trying to get familiar with your neighbors during the building process. A simple wave and smile to a neighbor who notices you just checking on your lot can do so much.
What's also really nice about the suprise we got when the Seattle mom messaged me was that I had been visiting my parents up north, who moved into their forever home last year on my husband's birthdate. You may find really sweet coincidences pop up during your home building process—I wonder what psychics would say ?.
What To Do When There's A Big Delay In Building
The building process usually doesn't get delayed this significantly, but what we learned from other recent homebuilders in our subdivision were that shortages in labor and cement workers impacted building across America. The house behind the Seattle mom's house was a year late in its completion—but keep in mind that they started during the beginning of the pandemic. No wonder there's that saying that timing is everything!
SIDENOTE: Keep your bank abreast of the progress on your house, because suprises like our long start delay impact your ability to lock in your mortage loan rate. And consult with a good lawyer first, if you are uncertain about anything.
Keep in mind that we signed for our house on April 16th, so 7 months delay was obviously worrisome to us first time homebuilders. We were first time homebuyers back in 2013, but nothing prepared us for this. We're playing in a different league and the stakes are higher, so after checking in with the developer company every couple weeks, we reached out to a property attorney who our business & personal accountant recommended.
Digging, Leveling, Foundation & Cement
At this part of the process your building crew is preparing the construction site and setting up the skeleton, shell, and roots of your property. Digging, then leveling, pouring cement, setting the foundation and rough framing. And by the end of the first month of building, your crew will have installed
Pipes and wires
Sewer lines and vents
Water supply lines
Bathtubs and shower units Ductwork for HVAC system HVAC vent pipes
Electrical wiring and receptacles
PRO TIP: Make a habit of dropping by your lot at least once a week. You get to see your house's progress and can get to know the builders. Mistakes are a possibility in the home building process, and by becoming familiar to your crew, you can confirm that what you asked for is on their to-do list if you're worried about a certain home feature.
Wish us luck for next month. Who wants to take bets on when our house will be done?