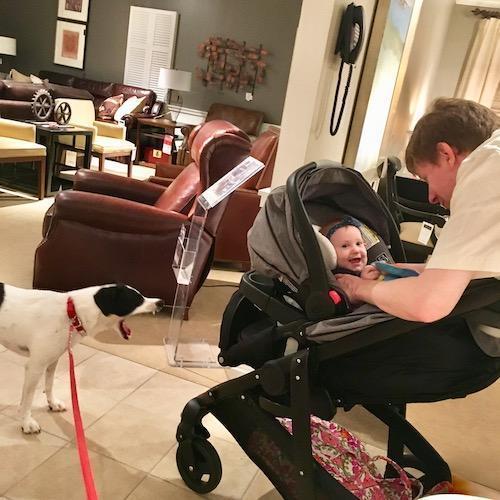 My husband, baby girl, dog, and I went to a reception at Ethan Allen in Orland Park called Dogs for Decor, and at this event an artist called Scott Kenyon's work was on display. The artist himself was present as well painting a dog's portrait and he had an open contest for someone to win a free portrait of their dog. We didn't win but we were impressed by what we saw and thought it'd be a great Christmas present for my in-laws.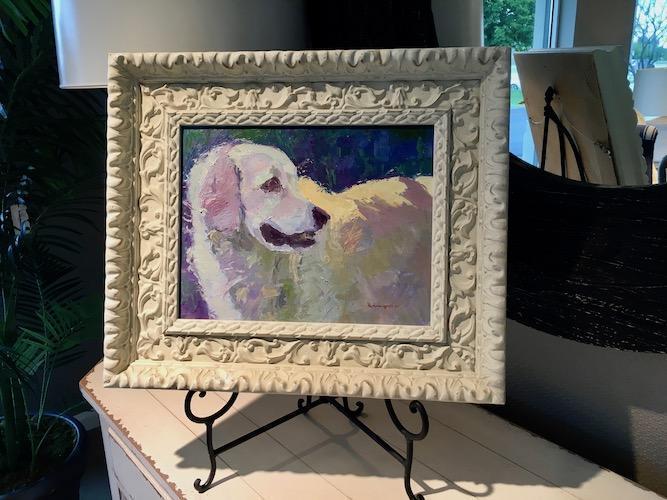 In particular, when I saw this painting of what looks like a Great Pyrenees, like my in-laws dog, I was convinced that Scott Kenyon would do a superior job capturing their dog Maddie's likeness. And behold I think he did a nice job.
If you'd like to commission Scott Kenyon for a pet canvas portrait, visit his website Scott Kenyon Fine Art and contact him.