Orland Ridge Towns and Villas Leasing for June 1, 2021 Occupancy
The progress on the Orland Ridge homes project is coming along well! Excited to see that it's coming to fruition. Everytime I drive down 94th avenue I'm impressed with what I see, like I'm watching a slowly blossoming garden. But I'm going to miss being able to look West and see the horizon in the distance, the sun or moon rising or setting, when all the homes are up.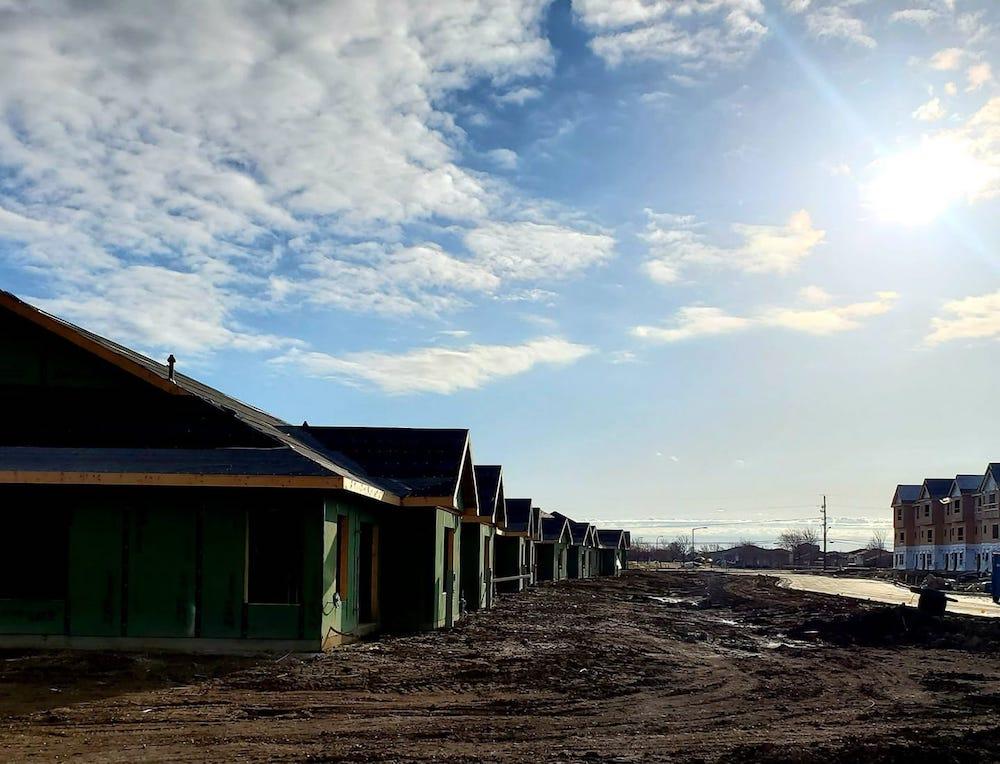 Directly across the street from the Orland Grasslands at the corner of 171st Street and Lagrange Road —Orland Ridge Towns & Villas is an inviting addition to the thriving lifestyle of the Chicago Southland, making the serene modern lifestyle accessible to those seeking homes in the Chicago Southland. Last year when COVID-19 hit, I heard about many young couples like myself and my husband, changing their plans and seeking to move out to the suburbs instead of staying in downtown Chicago. It's been a seller's market since 2020, but as more developments like Orland Ridge pop up, the suburbs will be able to meet the new demand for homes here.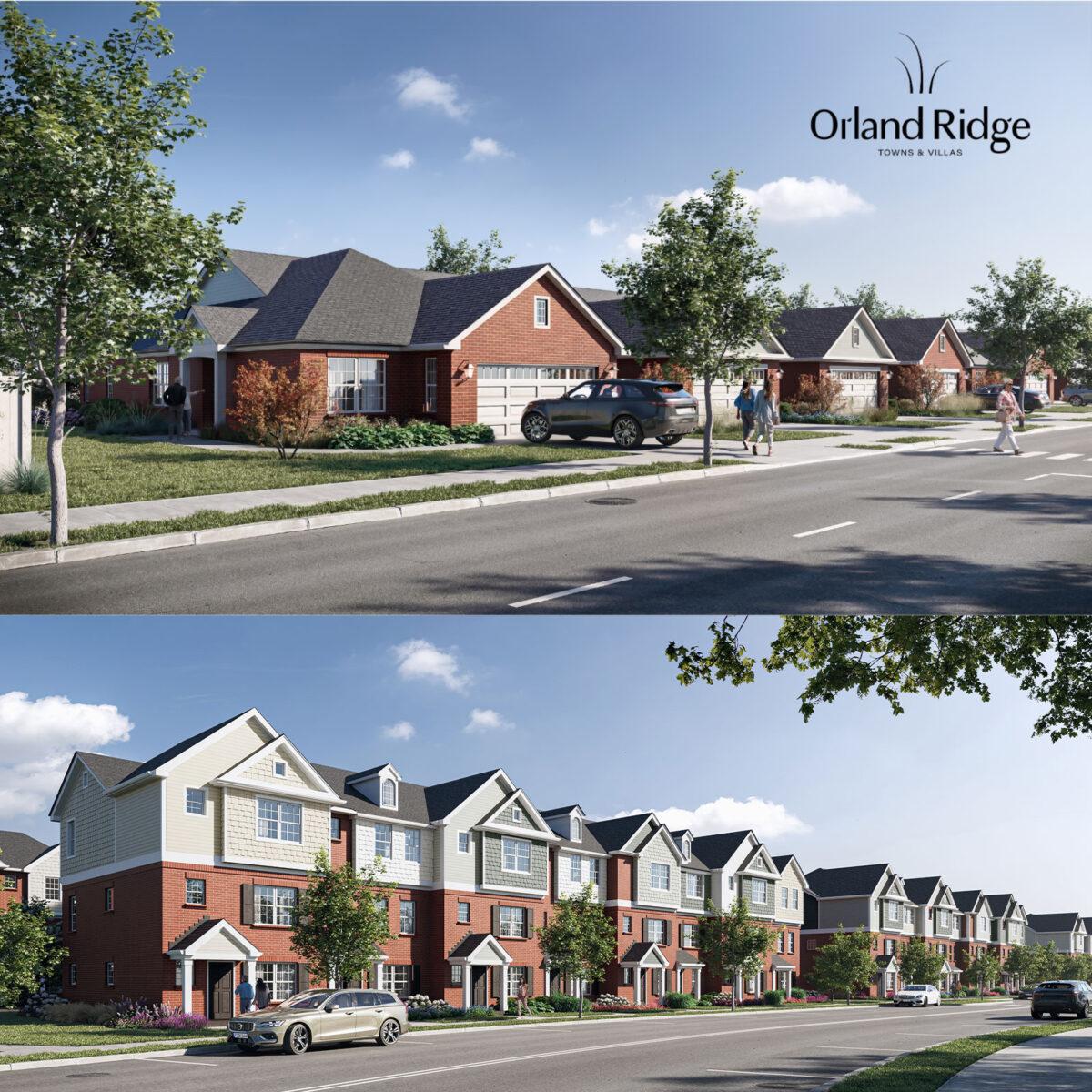 Something For Everyone
This brand new community will feature a collection of both townhomes and ranch villa homes for rent. 1, 2, and 3-bedroom options with attached garages give you the feeling of living in a single family home…but without the pressure of being a home owner! My husband and I own a townhome and I've noticed in the course of our marriage, that this is becoming a trend. Many young couples are opting for a townhome as their first home instead of a full blown home. Also, the beauty of living in a townhome or a community like Orland Ridge is the included maintenance, which means you have someone else to care for your lawn, snow removal, and other exterior matters.
And these ranch villa style homes sound perfect for retirees: Golden Girls…need I say more ??
"Not only do our single-story ranch style homes have spacious front porches, but they also offer backyard patios – perfect for grilling out, enjoying your morning cup of coffee, or simply relaxing and enjoying the fresh air. Renting doesn't mean you have to cram into a tiny apartment and forfeit the feeling of being a homeowner – at Orland Ridge it just means you get to enjoy the perks of a house without the burden of owning it."
To my mind the concept of this multi-generational friendly village of Orland Ridge's is very sweet. What's great about having neighbors at different stages of life is that you can learn from each other and help each other in the areas where each other is weak. For example, my husband is very tech savvy, so for example an older neighbor who isn't familiar with how Zoom works would benefit from a patient neighbor who can teach them the ropes like my husband Geoff. Likewise, an older neighbor could babysit your kids, or give you good advice about homeownership, life, etc. I know times have changed and the concept of a Mayberry-type community seems a far cry, but it's never too late to try to create that kind of community with your neighbors.
Close To Everything
The location of Orland Ridge is also just so perfect because it's next to a large lovely forest preserve (one of my favorites Orland Grasslands) and it's away from the busy parts of all the towns around it. So it's a nice respite from the city and the bustling parts of the Chicago southland suburbs too. Also, there are 2 ridiculously closeby gas stations, a couple medical offices two or more miles away, some white table cloth restaurants, family style restaurants, bars, salons, a spa, ice cream spot, etc. all within 1-3 miles.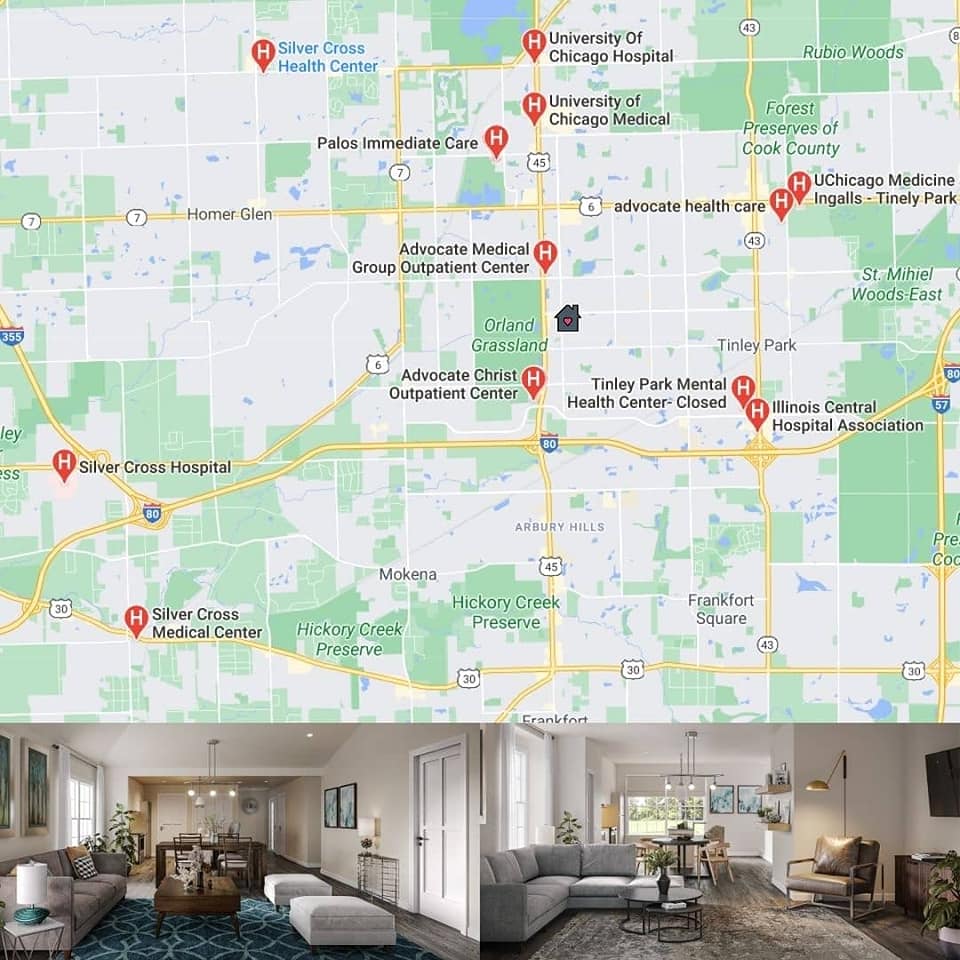 Here's a statement from Village Green, the company behind the development:
"Orland Ridge Towns and Villas' central location, off La Grange Road, near 159th Street, and I-80, places you at the center of an extensive network of parks and recreation, popular stores and restaurants, and excellent schools. Sitting an hour outside of Chicago, Orland Ridge Towns and Villas is perfect for those looking to experience quiet private living without the burden of all the home maintenance.

This new development delivers more than the typical apartment homes for rent in Orland Park, IL, offering dynamically unique townhomes and ranch-style homes. These contemporary attached single-family rental homes were purposely designed to suit every lifestyle while simultaneously hosting an inviting atmosphere that maximizes your comfort and privacy. Perks of choosing upscale Orland Ridge Towns and Villas include a pickleball court, two playgrounds, a pet spa, and comprehensive business center all located within the exclusive clubhouse. These attached single- family rental homes, located across the street from the Orland Park Nature Center, are also surrounded by extensive outdoor recreation walking and biking trails."
And if you work in the medical field or are a front linke worker:
"We offer amazing savings for all frontline workers and medical professionals as part of our preferred employer program."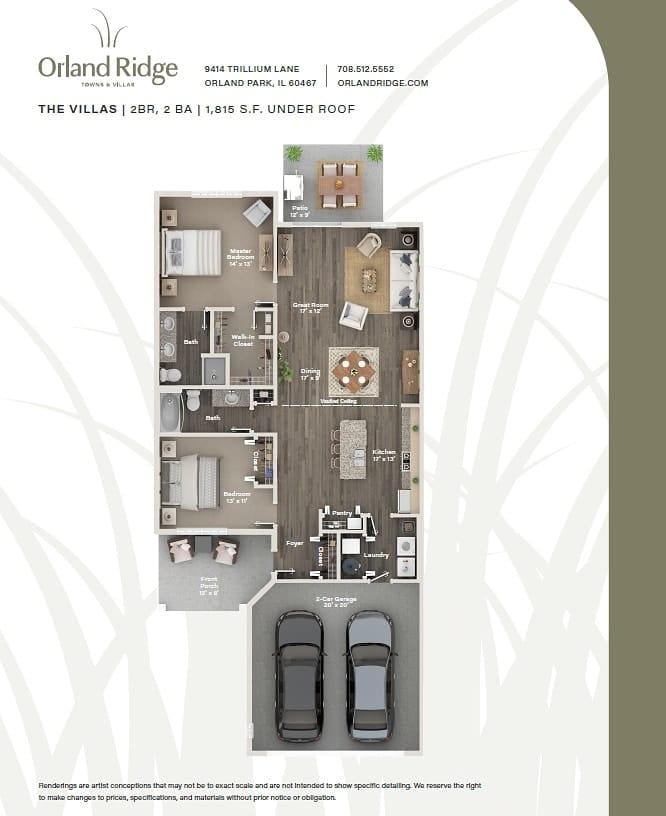 The two bedroom private entry ranch villa sports a private secuded entry porch as well as a back patio off your great room. You will feel at home in your vaulted ceiling great room that has large windows to allow in tons of natural daylight! Also with every two bedroom villa is an attached two car garage!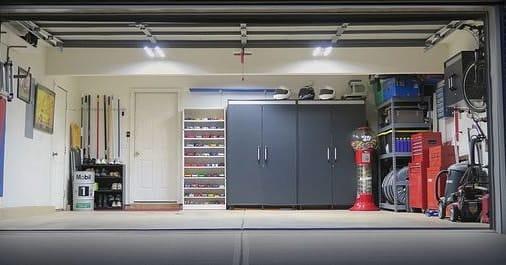 Orland Ridge is also pet-friendly and the community will feature a Pet Spa, plus walking trails.
To look at all the offerings and find out how you can reserve a home, visit the official website at https://orlandridge.com or https://villagegreen.com/orland-park/orland-ridge/. You can also follow Orland Ridge Towns and Villas on Facebook or Instagram to get a feel for the community. Call (708) 512-5552 to speak to someone directly or e-mail [email protected]. Reservations are coming in quickly.
As of March 24, 2021 they announced June 1 move-ins, but those have all been snatched up. So the next batch available are their 3-bedroom attached single-family homes, but those are starting to go quickly too; "the next one coming available will be in September."