What The Tinley Park Oktoberfest Is Like
2018 was the Village of Tinley Park's second annual Oktoberfest. The three-day event includes authentic German food, from Chef Klaus and others, a ceremonial keg tapping, Oktoberfest beers by Tinley Park and local brewers like 350 Brewing Co., Banging Gavel Brews, and Hailstrom Brewing Co., including Oak Lawn's Juicy Luzy Sangrias for moms! And of course, for the kids the carnival by Windy City Amusements.
Run by the Tinley Park Chamber of Commerce, the Tinley Park Oktoberfest aims to have something for everyone, and music and dance play a big part in the annual event.
Traditional oom-pah and polka musicians entertained festival-goers, and Bavarian and German figure dancing was on display.
Great For Families And Single-Parent Households
This was my first year at the Oktoberfest and my husband and I's business Geoffresh Inc. was one of the sponsors of the biergarten and entertainment. Don't go thinking we were treated like rockstars or anything. Here's my takes on everything:
Food
There are certain days where there are more food vendors than others. We went Saturday the 22nd, and all we saw was Chef Klaus, which offered this platter that was just ok. What I really loved was the funnel cake at the carnival, I'd go back for that over and over again.


Drinks
I'm not much of a beer drinker. So for you ladies out there know that you have options when you go for libations. So happy that Juicy Luzy's Sangrias was there. I got their red sangria was delicious. There are of course non-alcoholic options like water and sodas, but for the adults it's nice to have something other than beer to have available.
Entertainment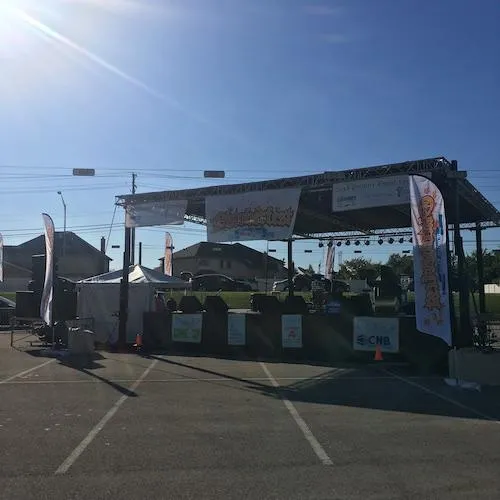 The tuba players, accordionists, and the bands that went up on stage were nice. Nothing groundbreaking, just what you need for a fun all about who you're with kind of fest.

Is the VIP Tent Worth It?
The VIP tent is a must for a bad-weather weekend, but it really doesn't get you anything very VIP-like except the ability to have more space from other tables in a separate space close to the stage, and you feel a little more secure on top of the security that's already in place at the fest.
What Else Is There?
There are other vendors besides the alcohol and food such as a psychic, clothing vendors, personal care vendors, jewelry vendors, etc. The amusement carnival next door is what I wish we could've done, but with a baby in-toe, you have to wait until they're older. The day I get on a thrill ride will have to wait, but oh it's going to be a blast with a new co-rider like my daughter. She is a wild child after all, my spunky sunshine baby.
My Standout Memories
For me the weather stood out most, clear blue skies, bright yellow sun, and not hot at all. Also I loved seeing the sparkle in my baby's eyes as she marveled at her first carnival and festival. Her paternal grandpa came along to help Geoff and I get around. My mother-in-law isn't a beer drinker or a big fan of bratwurst so she thought like I did that there was nothing there for her. Next year I think she'll come after what we learned from this year's festival. There's a great energy running through the crowd, it actually reminded me of one of those cool festivals you hear about like Glastonbury out in England. A sea of people under a beautiful sky, music, drinks, and fun encapsulating this snow-globe picture.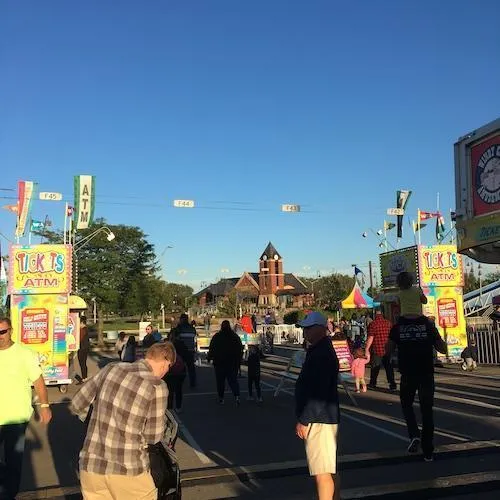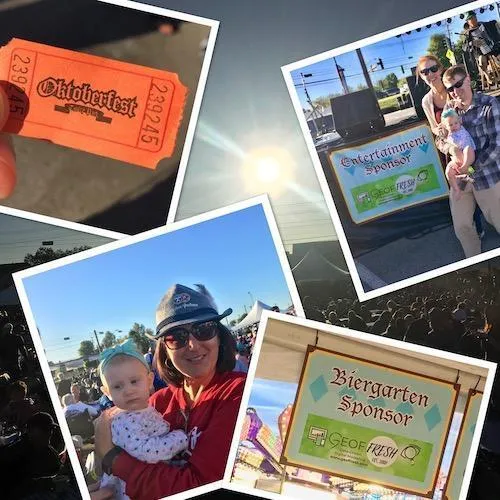 Tinley Park Oktoberfest 2018: The Basics
For next year, here's what to expect:
When: Second to last weekend in September
5 to 10 p.m. on Friday
1 to 10 p.m. on Saturday
1 to 6 p.m. on Sunday
Where: Northside of 80th Avenue Metra Station, 18001 S. 80th Ave.
Cost: Admission Free
Drinks, Food and VIP Tent Access Not Free
Parking: The Metra station lot on the South side of the tracks, near Library.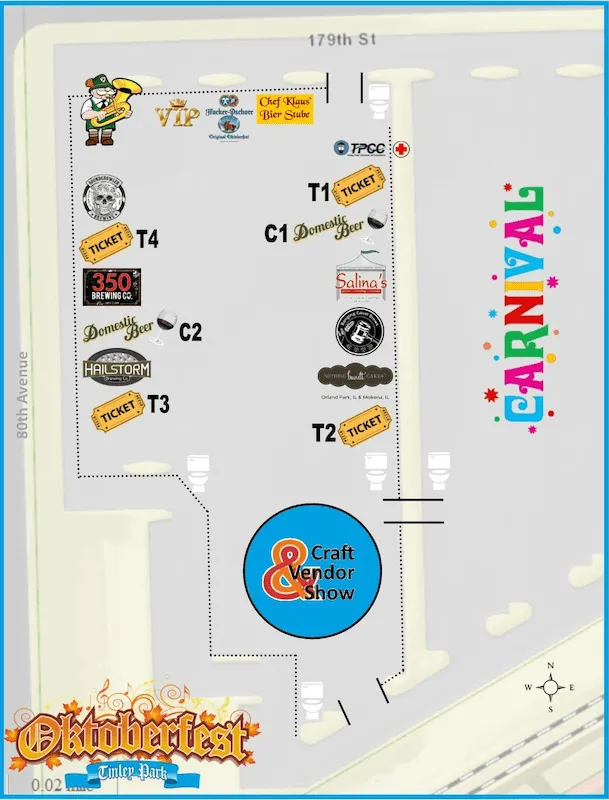 For more information, visit the official Tinley Park Oktoberfest website.