Nneka J Howell — Author Interview — Poetic Proverb
Who is Nneka?
The woman I'm going to share about with you I stumbled upon thanks to the Facebook group I founded in May of 2017, Tinley Park Moms. She is the third local woman I know with a book coming out. I love the confidence I'm seeing so I had to learn more about Nneka. Here she is:
---
Q&A With Illinois Author Nneka J. Howell
When did you first start to develop a passion for what you're doing now?
Writing has been a passion of mine since the tender age of five. I have been writing short stories and poetry my whole life, with little effort. It comes natural to me most of the time. I used to consider it a hobby until I realized it is a lifestyle for me; my purpose. I published my first book in 2012, and currently I am working on my 4th book (which happens to be my first children's book). I thank God for placing this need for writing in my soul. It is authentically a soul medicine.
Where did you grow up?
I was born and raised in Chicago during my younger years. My parents divorced before I turned six, so the remainder of my childhood was mostly spent living in the surrounding suburbs, with occasional visits to the city for several years.
Are you a mom, and if so, how many children do you have?
My fiancé has two amazing little boys that I love as my own! We plan to have more in the future.
Where did you get your training for what you do?
Training is always interesting. It relies on the idea of teaching or coaching a specific skill. In all honesty, I believe I trained myself. As a child, English was always my favorite subject. I remember earning several writing awards and allowing it to influence who I became as I grew older. My mother told me stories of when she used to write poetry, however, we never actually used writing as a bonding tool. She has been very supportive of my writing abilities my entire life. When something is so natural, it becomes a part of your identity. Oftentimes, writing is my therapy and medicine, all in the same breath.
What's something interesting that has happened since your book's release?
My current project, The Color of Play, is scheduled to be released in March of 2021. My illustrator is currently mastering the artistic side and bringing my storyboard to life! However, it is possible that we may release it sooner. I am super excited.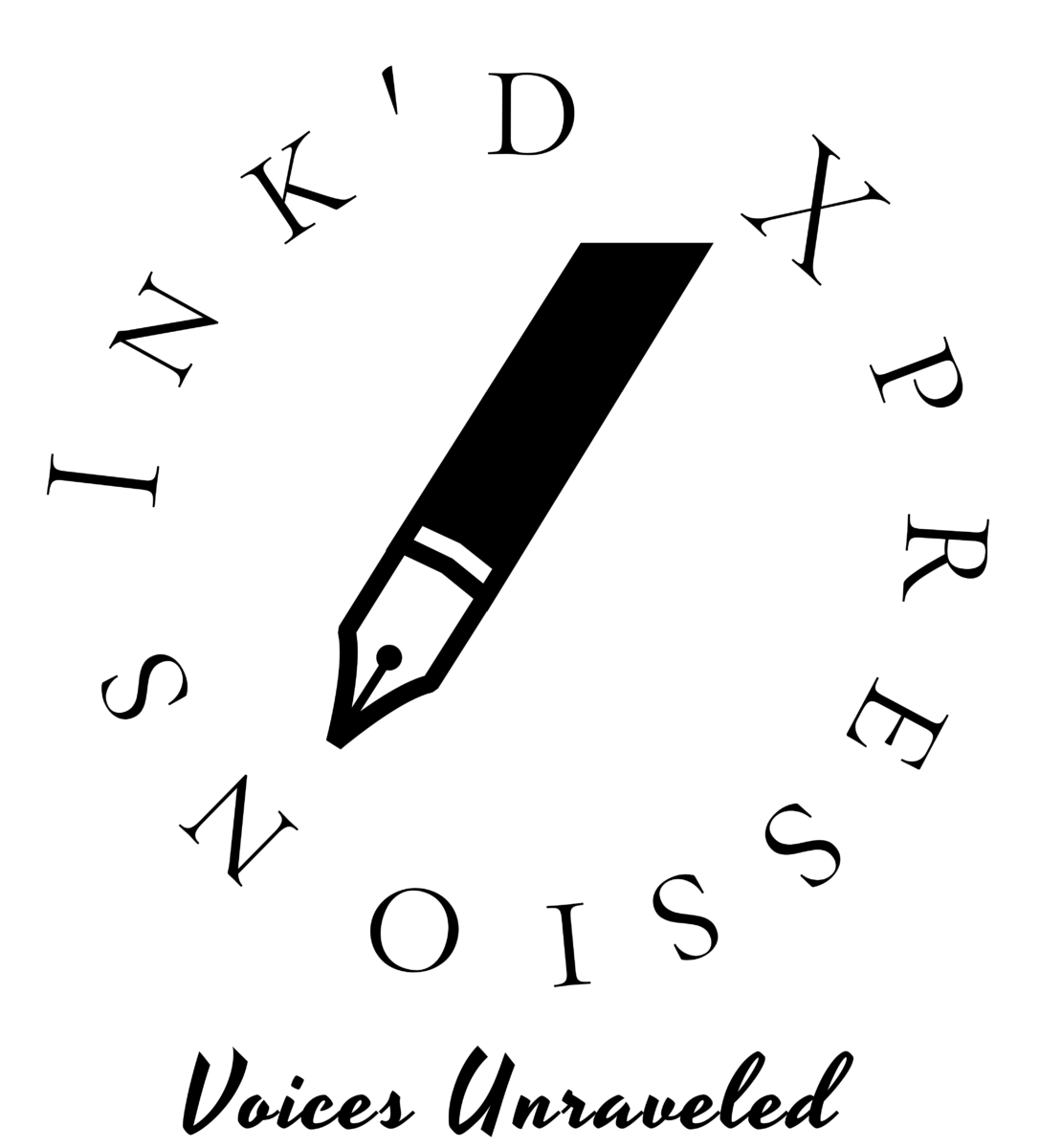 Something exciting? My organization, Ink'd Xpressions, has recently created, personalized, and prepared 85 to 200 greeting cards that we plan to send out to local nursing homes. We asked specifically for residents who haven't really received attention from their families on the regular. Our goal is to spread love and commit to community building. A few additional nursing homes have contacted us, causing our total number of cards to increase. This opportunity to serve brings joy to my heart.
What's the driving force of what you do?
My driving force is my personal life story. I grew up without my father. I was a daddy's girl initially, however, around the age of twelve, he became everything but a father. Imagine having this wonderful idea of what a father is, and being spoiled by his embraces, just to have it stripped from you. My home as a child was full of aggression and alcoholism because of him. The divorce was very necessary. My mother is my superwoman. I spent a lot of time learning who I was and what not to become because of him. There was a lot of trial and error, but I sincerely thank my mother for consistently building me up, despite him trying to break me down. I have three brothers. I am the only girl. Life has been so amazing since I learned the power of forgiveness. Just remember, forgiveness does not have to mean reconciliation. Sometimes it is best not to allow people access to you. I have always had a heart of service. In fact, acts of service is my love language. My driving force is wrapped in my story, the things I see around me involving other people, the world itself, and God. God is the power source. I am just the plug.
How did you go about starting your book? What was the inspiration?
The Color of Play is the first book in it's series. The current (and past) issues of the world involving racism and a lack cultural awareness hits home for me as an educated woman of color. I knew I needed to find a way to incorporate my thoughts into my future projects. The inspiration? Racism. I am bluntly challenging the idea of being color blind in terms of race. It does not exist. I am challenging people all over the world to instead, embrace different races, cultures, identities, and stories. If we continue to allow the idea of "color blindness" to infiltrate the minds of our children and society as a whole, we ultimately all fail. Cultural awareness is important, and until we learn to love each other despite all of the hatred that aims to poison us, we will never reach our true potential as people. The Color of Play acknowledges realistic cultural differences (including white privilege), while showing children (and their parents) that love wins. This book is not for those who teach hate to their children. They will likely choose not to understand. This is for those who believe in the six principles of Ink'd Xpressions: unity, community, justice, love, diversity, and creativity.
Are you self-published? How did you get your book printed and released?
TheColorofPlay ismyfirstself-publishedbook!Ihaveutilizedtraditional publishing methods in the past, but I wish I would've self-published sooner. As the release date is yet to come, I look forward to sharing what I learned at a later time.
Walk me through something you do to help you with writer's block?
This is a great question. I am actually not sure if I have the answer.
I never thought writer's block was a thing until I experienced it for myself. Funny, right? I typically try to take some time to gather myself. Usually if I'm stuck, it's because other things in my life have weighed on me so heavily that I can't even focus on anything on paper. I have to find my peace, and oftentimes that's writing for me. On the flip side, some of my greatest work has been written when I was experiencing turmoil. I suppose it's situational for me.
What advice would you give a mom who is struggling and doesn't know how to make her dream book come true?

First, I need you to know your worth. Regardless of your story, background, race, education, you are a Queen. Second, I need you to know that you are strong, intelligent, beautiful, loved, courageous, and able. The best thing you can do for yourself is speak life to yourself. Once you accomplish that and create a mental space for your worth, everything else will follow. Stay focused. You can do this. Do it now!
What get's you really excited, that makes what you do a joy?
It's the creative expression for me. My organization, Ink'd Xpressions, was birthed because of creativity. Being able to pour into others with words, stories, and poetry IS the joy. It's all in the message.
What are some future plans you have?
I plan to travel the world and write. I have already started the second book of this current series. The next book is called Listening in Color. After I finish this series, I will finish my book on father-daughter relationships. That has personally been the hardest book I have ever written. Moving forward, Ink'd Xpressions has big plans ahead, and in the process, we hope to serve those around us.
In today's struggling economy, what steps have you taken to continue to grow?
I try to be patient with myself and others. I am learning the importance of being uncomfortable. A lot of growth comes from uncomfortability. If we only do what is comfortable for us, we reject the idea of change. Change doesn't always have to be scary. I am learning that as well. I always tell people; life is a classroom. We just have to make it a goal to learn.
What or who are your influences?
I am not easily influenced. I try my best to filter who and what I allow to get that close to me. My mom is my biggest influence. She is simply an outstanding woman. Strong women in general influence me. If I had to bring music into it, I would say Mary J. Blige has inspired me a lot. If I had to choose an actress, it would be Viola Davis, Denzel Washington, and Will Smith. I also appreciate other writers and/or activists, such as Angela Davis, June Jordan, Maya Angelou, Mary Monroe, Oprah Winfrey, Langston Hughes, Stephan King, and Dean Koontz.
What books, podcasts, articles, etc. do you read/listen to that have influenced the way you approach writing?

Lately, I have been reading a lot of books on self-publishing. I have also watched a plethora of motivational videos that influence my writing in general.
Where is your favorite place here in the Chicago Southland (i.e. a restaurant, park, etc.) and why?
This is hard. There are so many beautiful places to name. I appreciate Lake Katherine, as well as any other park that has beautiful landscaping, water, and peace. I love to see birds, dogs, and people walking around with smiles. Any place like that brings happiness to my heart.
Is there anything else that I haven't asked you that you would like people to know about you and/or your book?
Yes! My website is www.poeticproverb.com. I am also on social media. I look forward to this new release and I am excited to network and converse with all of the wonderful people who support such a great cause. I wish everyone love, peace, and blessings!
---
Catch Nneka on Facebook, Instagram, LinkedIn, YouTube, and Soundcloud. Here book will be available to buy in March 31, 2021. Here's the beautiful cover:
---
If you have or know of a woman-owned business that is based in the Chicago Southwest Suburbs, and would like them to be added to the Women-Owned Businesses In The Chicago Southwest Suburbs Directory, e-mail me. All women-owned businesses are welcome. Yes you too, stay-at-home mom with a small business you run on the side."
In the meantime, please consider buying me a Ko-fi: