Where To Buy Gluten Free Pączki in the Chicago South Suburbs
New Gluten Free Bakery in the Chicago South Suburbs
Happy Pączki Day! A mom in my group Tinley Park Moms named Samantha Cherry told me about this bakery in Lemont, IL. OMG, life saver because I had been having trouble locating one who was making apricot pączki. And Lia P Gluten Free's donuts did not disappoint. When our daughter and I walked inside, the smell of butter was soo palatable, it was ridiculously intoxicating. And kudos for accepting Apple Pay!
And if you are bringing your little ones with you to pick your order, transporting those goods in the car is going to be difficult!
See you next year Lia ?!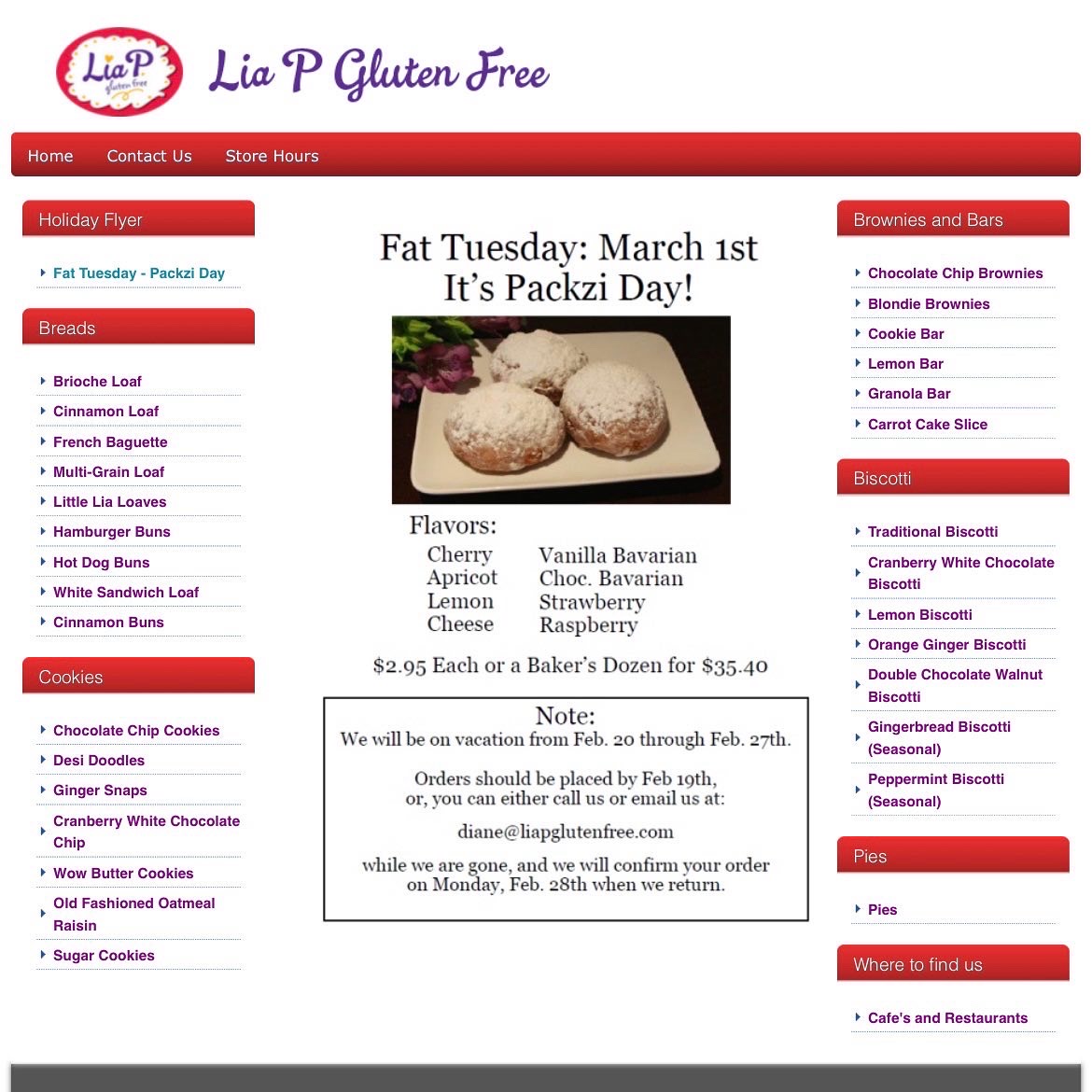 We aren't a gluten-free household, but we were totally curious to try a gluten-free donut because we'd never tried before. It takes more than a single serving of something gluten free for a difference in your body or how you feel to show, but if you're a skeptic and your first introduction to the gluten-free lifestyle is a donut—it just might convert you. I don't mean any harm by this, but we didn't care too much for the donuts, but that's not a statement against this business—it's just a matter of personal taste and I don't want to be disingenuous. We do want to try the other baked goods that Lia P makes, because the gluten free lifestyle is truly of interest to us.
You Can Order Easter Lamb Cakes and Bunny Cakes at Lia P Gluten Free in Lemont Too!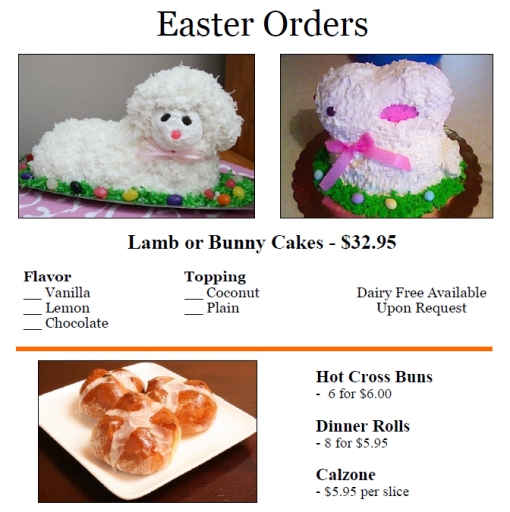 To easily place an order online, e-mail Diane Eeingenburg.
The address for the Lia P Gluten Free Bakery is:
1116 State St.
Lemont, IL 60439
(630) 754 – 7787
Closed Sunday and Monday, the bakery is opened Tuesday through Saturday, from 9:00 AM to 3:00 PM.
The gluten-free bakery offers breads, cakes, desserts and pastries.
When Did Lia P Gluten Free Open?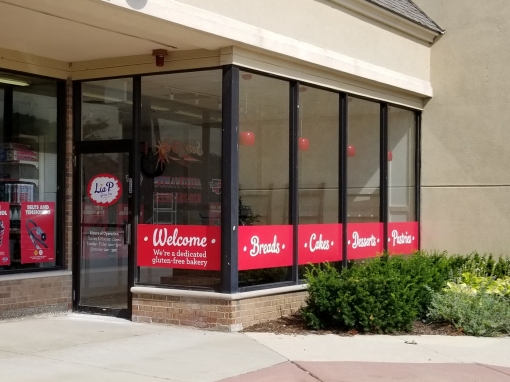 Lia P Gluten Free is a gourmet specialty bakery on State Street, just blocks south of Downtown Lemont, in the middle of Lemont Plaza, located at 1116 S State Street. Lia P was created out of a growing need for good tasting Gluten Free products in our circle of friends, family, and customers.
The business grew from farmer's markets and expos, to a brick and mortar business that opened in 2019. Love that!
The Patch reported in 2018 when Lia P first announced it was coming to Lemont and would be working with fellow Lemont business Rustic Knead.
Where Else You Can Buy Lia P's Glutten Free Baked Goods In Chicagoland
Lia P Gluten Free products are sold at the following cafe's and restaurants:
And the list is growing!