My Quarantine Playlist One Year Later And Why We Were All Making One
Although playlist creation isn't a recent phenomenon, it reached a new saturation point when the pandemic hit. With more time on our hands, making playlists and other pass-times took the front seat in those first few months of quarantine, when fear and uncertainty consumed us.
The Origin Of The Word "Quarantunes"
‪Last year Rita Wilson started a little bit of a trend when she coined the phrase quarantunes playlist.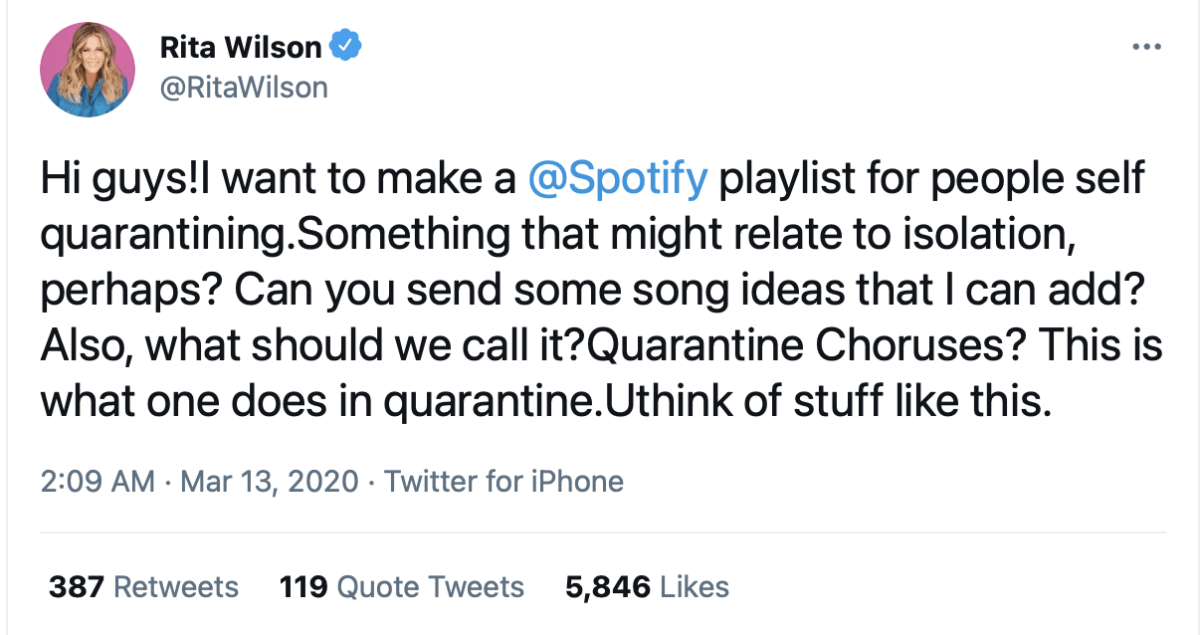 It was at the very beginning of the global COVID-19 quarantine, actually just days after her husband Tom Hanks took to Instagram to announce that the couple tested positive for the virus while in Australia. "Remember, despite all the current events, there is no crying in baseball."
You can listen to Rita Wilson's quarantunes playlist on Spotify.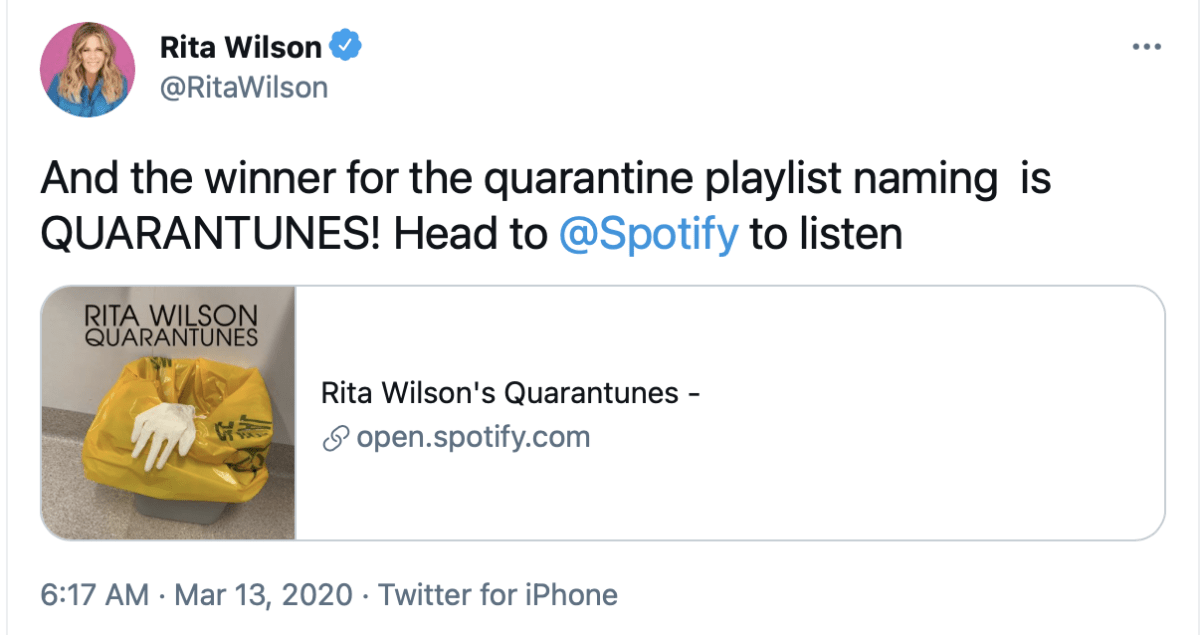 Why Playlists Matter And Why We Make Playlists
The whole point of this article is that making playlists has not only become a soothing pandemic habit, it's been a soothing habit since the days of cassette mixtapes and collecting records and sheet music (if you want to go way back in time).
"Making a playlist is a delicate art. It's like writing a love letter, but better in a way. You get to say what you want to say without actually saying it. You get to use someone else's poetry to express how you feel."

Zoë Kravitz as Robyn "Rob" Brooks in the Hulu TV Show High Fidelty (2020)
Playlists have even become a subject of research!
"The soundtrack of yesterday has become the playlist of today, and playlists are ubiquitous. Everyone seems to have a playlist even the Pope (in Spanish and Italian) and the President of the United States."

Allan, David (2016) "Hit Play: Playlists in Everyday Life," Marketing and Music in an Age of Digital Reporduction Symposium," University of Stirling, Scotland UK.
But I think more than soothe us, distract us, and occupy us, there is something more important and far reaching that playlists are doing for people. Playlists are introducing us to music we would've never heard on the radio; it's democratizing exposure for artists who don't typically get a fair shake at being discovered; it's broadening people's minds, and that just might change the world for the better…make it safer…make us—as a world—work better together ✌?. It sounds like a reach, but it's sometimes those small, simple, subtle things in life that can change us the most.
And if you don't believe that playlists have value, I found a research paper that actually measure the value of playlists; it's the first to do so actually, called, Ubiquitous tunes, virtuous archiving and catering for algorithms: the tethered affairs of people and music streaming services by Marika Lüders, PhD. And no suprise the study came out last April 2020.
My Quarantunes Playlist
Like everyone else, over the course of the last year in quarantine I've been adding songs to my quarantine playlist as they enter my sphere. 63 songs strong, it's been interesting seeing what artists come up with for these COVID-19 times we're going through, like Anderson .Paak's song "Lockdown," Chromeo's "Clorox Wipe," or all the gem parody songs of Chris Mann, like "Stay Home Vogue." It's felt sort of like making a time capsule. I tried to come up with a compilation of songs that reflect these times and that also make you dance (you gotta check out Disclosure's "Expressing What Matters" song from last year).
So here are my quarantunes:
Do you have a playlist that you've been rocking to a lot during the last year? I would love to hear. Share in the comments below.