Kate Warne: Influential Women in History The First Female Detective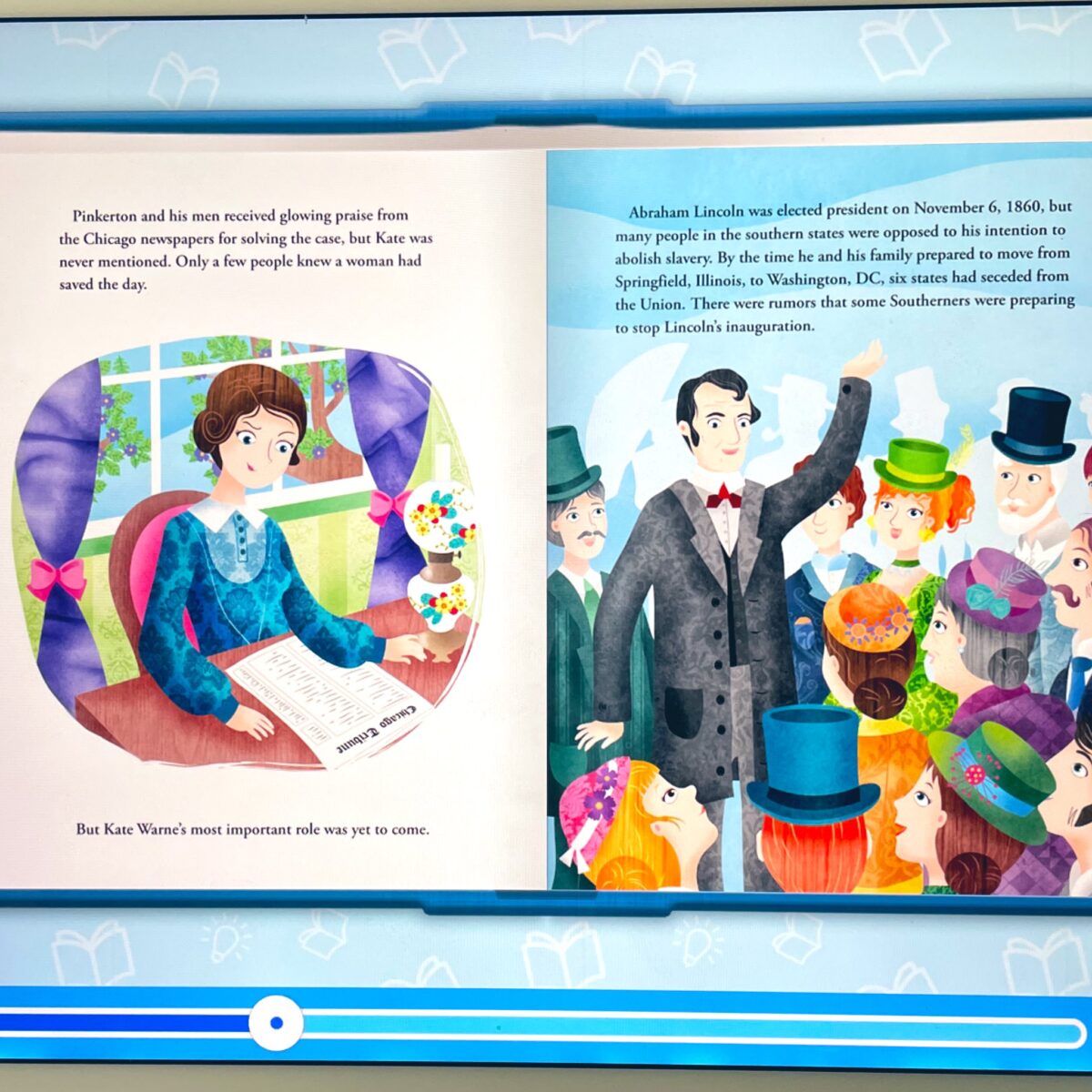 Women's History Month story we learned today about the 1st female detective, Kate Warne (buried at Chicago's Graceland Cemetery), who also saved President Lincoln's life at a pivotal time just before he ended slavery. Thanks to ABCMouse ☺️ & our daughter ??.
The Mother of the Secret Service
Kate Warne was the mother of what we know as the Secret Service. She was soo clever and had such perserverance. She taught the agency she asked to join how to be get information in new ways, that also happen to be fun from reading them. For example she would go undercover as a fortune teller or befriend a murder suspect's wife to solve cases and make headlines. Incredible stuff, truly give them a read.
Of course there are other women in history who did clever things like Kate—Cleopatra for instance was famously rolled up in a carpet to meet Cesar. But Kate isn't glamorous like a Cleopatra and for whatever other reasons of which I don't know, she didn't make it much into #school #classrooms like she is starting to now.
Hers is a classic tale where a woman was not treated based on her contributions and skills. Credit was taken from her and her role minimized on more than one occassion…But what a beautiful thing it is to witness the unsung and little-told female parts of history breaking through like pages like roses ?through concrete.
Is there a woman in history you've recently discovered for the first time?
---
Recommened Further Reading
THE UNTOLD TRUTH OF AMERICA'S FIRST FEMALE DETECTIVE, KATE WARNE (Kate Sulilvan, Grunge.com JAN. 27, 2021)
Kate Warne: The First Female Detective in the U.S. (PAMELA OGLESBY Owlcation.com SEP. 8, 2021)
Kate Warne is known for solving some high-profile cases. Although she was excellent at solving problems, she may have needed help now and then in tough situations. This activity helps students determine the skills they may need to solve some of life's toughest problems.