Chicago Resident Advances in World's Largest Speech Contest — Justin Tutt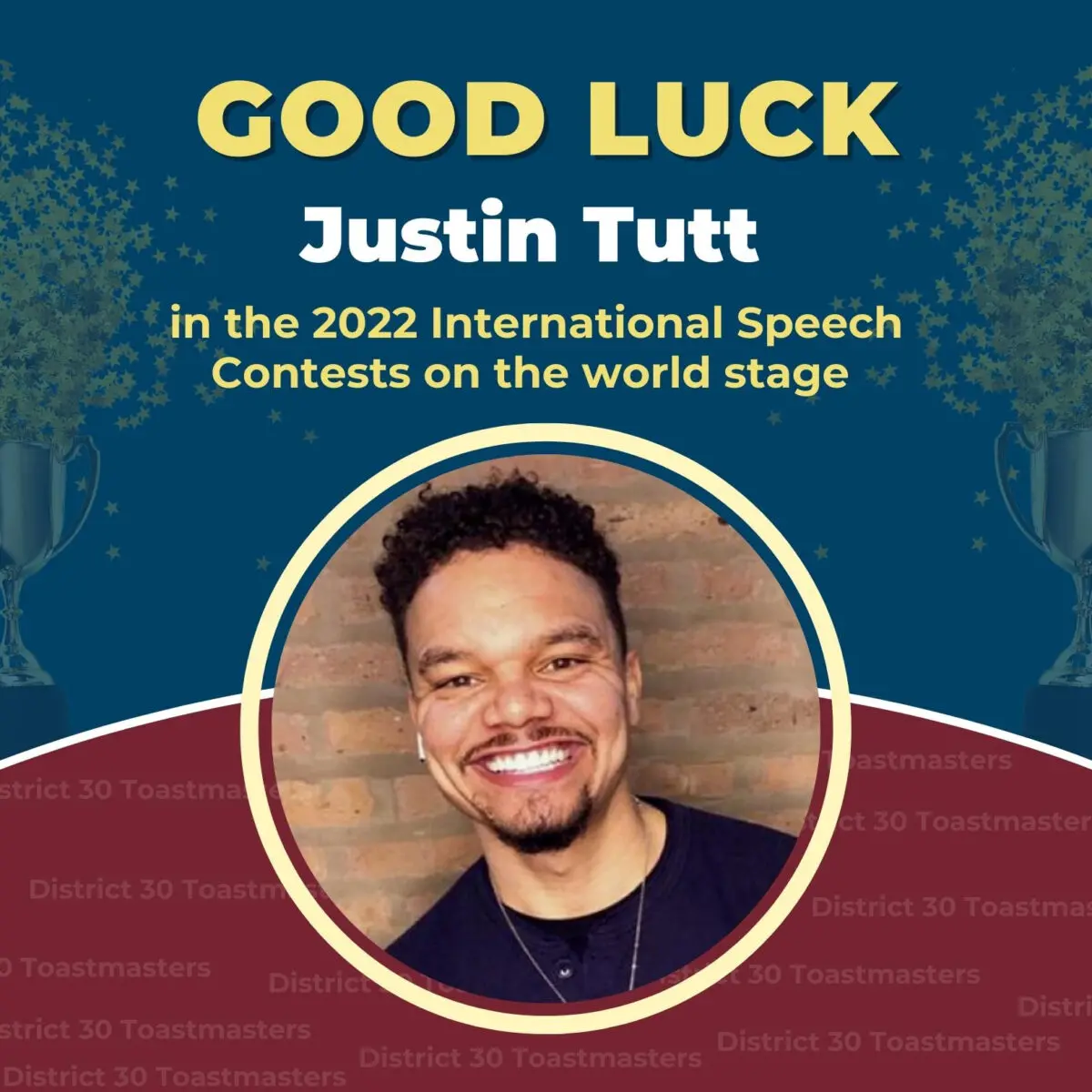 Justin Tutt, of Chicago, IL, outshined more than 1,500 local contestants to win the District-level competition of the Toastmasters International Speech Contest in June. Tutt then won the Region 5 quarterfinal contest and secured one of 28 spots in the semifinals, which will be held in a hybrid format today Nashiville, TN. From there, eight contestants will advance to the World Championship of Public Speaking® which takes place Saturday, Aug. 21.
Tutt, a member of Unity Toastmasters, in Chicago, IL, surpassed fierce competition to win over the judges with his speech, "I'm That Kid." The speech touched on the themes of bravery, passion and confidence. When it comes to connecting with an audience, he said, "The key is to have a storyline that is relatable and compelling." You can listen to the speech on YouTube.
Who Is Justin Tutt?
Otherwise known as The Man In The Black Chucks to students around the nation, Tutt is a youth and education advocate, as well as a diversity, equity, inclusion and SEL Leader.
@themanintheblackchucks on Instagram
The Man In The Black Chucks on Facebook
Official themanintheblackchucks.com Website.
For almost 11 years he has been the Executive Director of Kutz4Kids Inc., a 501c3 community-based non-profit organization that offers programs in self-improvement, higher education and professional focused direction. About 5 years ago he started being asked to deliver motivational speeches through his work at Kutz4Kidz. He joined Toastmasters to become a better speaker and leader at work and in his community.
Toastmaters International Speech Contest
Tonight, Tutt will compete with 27 other winners from regions and districts around the world who have advanced to the 2022 semifinal round after winning their club, Area, Division, District, and Region speech competitions. Their five- to seven-minute speeches were judged on content, delivery, and language.
"Toastmasters speech contests are another way to build your confidence, sharpen your skills and speak to different audiences," says Tutt. "I look forward to competing against the other semi-finalists and hopefully advancing to the semifinals!"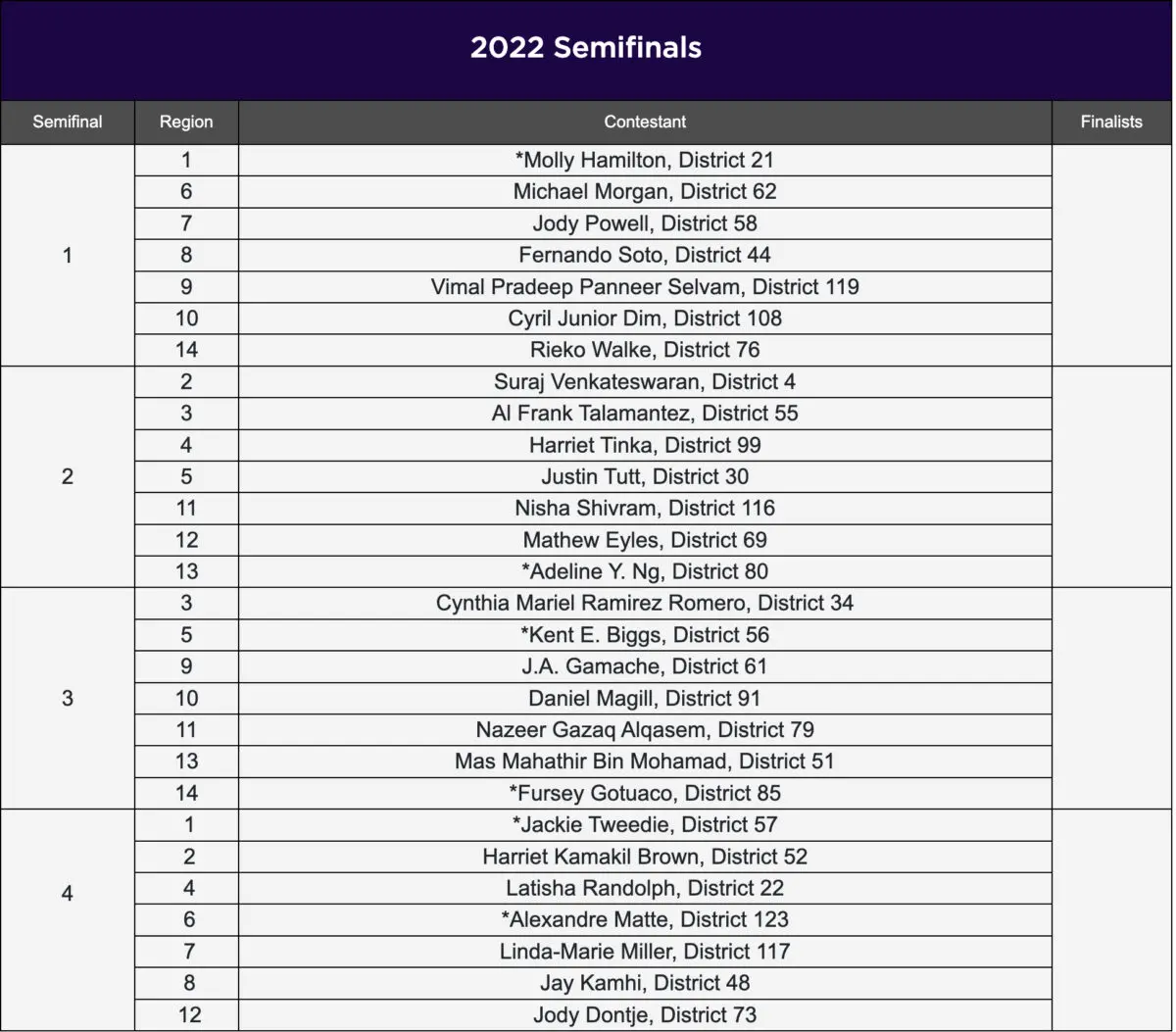 The Toastmasters International Speech Contest began in 1938 and is the world's largest speech contest, involving 30,000 participants from 149 countries. It culminates with the popular World Championship of Public Speaking held annually at the organization's International Convention.