Interview with Oasis Salon Studio Founder Viola Tucker — Black Owned Business Spotlight
Since George Floyd's murder I've been trying to educate people on how they can support local black-owned businesses. There's not just one way to help in the Black Lives Matter Movement after all, and helping invest in a business that you discover you like goes a long way. As a business owner myself, spotlighting local businesses is a huge part of what my blog's mission is. Helping moms discover what's right in their own backyard (a.k.a. the Chicago South Suburbs). Myself, I've only stumbled upon two businesses owned by women of color in Tinley Park in the 3 years since I started my blog. Their businesses are awesome (Practical Magic & Cakes by Dria) and of course I wrote about them (2018 and 2019 respectively), but I wanted to find out about more black-owned businesses, especially ones owned by women of color since my primary audience is moms.
The directories and apps out there that are geared to help people find black-owned businesses all over the nation aren't perfect, so I reached out to my Facebook mom group and well, I've discovered that many of us (Black, White, and beyond) don't know of many black owned businesses in Tinley and the other Chicago south suburbs. But as I continue on my quest, I'm excited to kick off this series of articles interviewing Black Owned Businesses with this spotlight of Viola Tucker and her business, Oasis Salon Studio. With an average star rating og 5.0/5.0 stars, you know she's a pro. Here is my interview with Viola:
---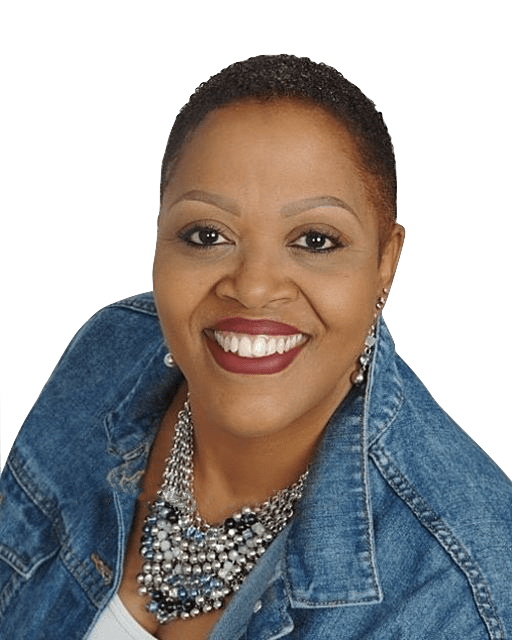 When did you first start to develop a passion for what you're doing now?
I started in this career at the age of 19. Interestingly, my true passion was not necessarily doing hair. My true passion was people. Being a hairstylist is the vehicle that affords me the opportunity to interact with women all day, every day. That is what I am passionate about.
What's something interesting that has happened lately at your business?
Well, the pandemic has made things quite interesting in the salon. Even more than that, the protesting and looting was challenging. I had to spend the night in my salon on that first night to ensure that no one came through the downtown area and destroyed my business. It was kind of rough sleeping in a chair!
What's the driving force of what you do?
The driving force for what I do is the desire to interact with women from all walks of life. I get to be a part of their life stories. I walk with them through marriages and divorces, through pregnancies and children, though triumphs and tragedies, through diseases and death. I just love to be there for them as a shoulder to lean on, an ear to listen, a heart to empathize or a friend to pray.
How did (your business) start?
When I moved to Chicago in 1990, I began working in a salon in the city. As my children became older, particularly my youngest son who has a diagnosis of autism, I knew that I needed to work closer to home. I knew that I needed to be able to create a space that would accommodate him and so I opened my own salon studio near my home with a room just for him.
Walk me through something you do and/or your business offers?
I do just about everything that pertains to hair. The majority of my clientele is African-American but I also have clients from other ethnicities. My services include natural hair services, relaxers, color, hair weaving, haircuts and waxing.
What get's you really excited, that makes what you do a joy to work?
The thing that brings me the most joy is creating a hairstyle or hair solution that addresses a specific need for my client. I have clients that have thinning hair, alopecia, or hair damage. I enjoy creating a style that makes them feel comfortable and confident with the way that they look.
What are some future plans for your business?
Honestly, I am pretty much at the peak of my career. I will just finish my career out at my present location, doing what I do, and enjoying every moment! I don't even plan on retiring. I will just work until I can't work anymore. I definitely love what I do!
In today's struggling economy, what steps have you taken to continue to grow?
My clientele is very stable and consistent. The majority of the clients that I service have been with me for 20 to 30 years. I have a full clientele and the only growth that I foresee for me is becoming a better hairstylist who is current and well versed for the benefit of my clients.
Where did you get your training for what you do?
I am originally from Sacramento, California and I received my cosmetology license from Citrus Heights beauty college. I have participated in extensive training and advanced education over these 35 years. I have been a platform artist, educator, and have worked for a few hair care product companies… My preference is working in my salon.
What or who are your influences?
My Mom is definitely my greatest influence. She is a retired hairstylist. She is extremely well-known and influential in the hair care industry… I also have two siblings, a brother and a sister, and they are both hairstylists. My Mom encouraged all of us (strongly) to pursue this as a career. It became that for all three of us.
How many employees do you have?
I work alone. It is very important for me to create an atmosphere that I as well as my clients are comfortable in. I enjoy the intimacy and solitude.
What books, podcasts, articles, etc., do you read/listen to that have influenced the way you approach you business?
Aside from working full-time in my salon, I am also a full-time student studying for my bachelors degree in Christian counseling. That is the fullness of my reading right now. Because I am a Christian, the Bible holds a very strong place in my life and governs how I live and how I interact with those around me. Other than that I approach my business like I approach everything else in my life… with consistency, dependability, passion, and excitement!
Is there anything else that I haven't asked you that you would like people to know about your business?
I have been a hairstylist for 35 years. When I complete my studies for my degree in Christian counseling, I plan to pursue counseling as another extension of business to interact with and support people, especially women, in a more personal and significant way. It has always been said that hairstylists and bartenders are like counselors, so I might as well make it official!
To book a hair appointment with Viola, call (708) 283-8868.
Oasis Salon Studio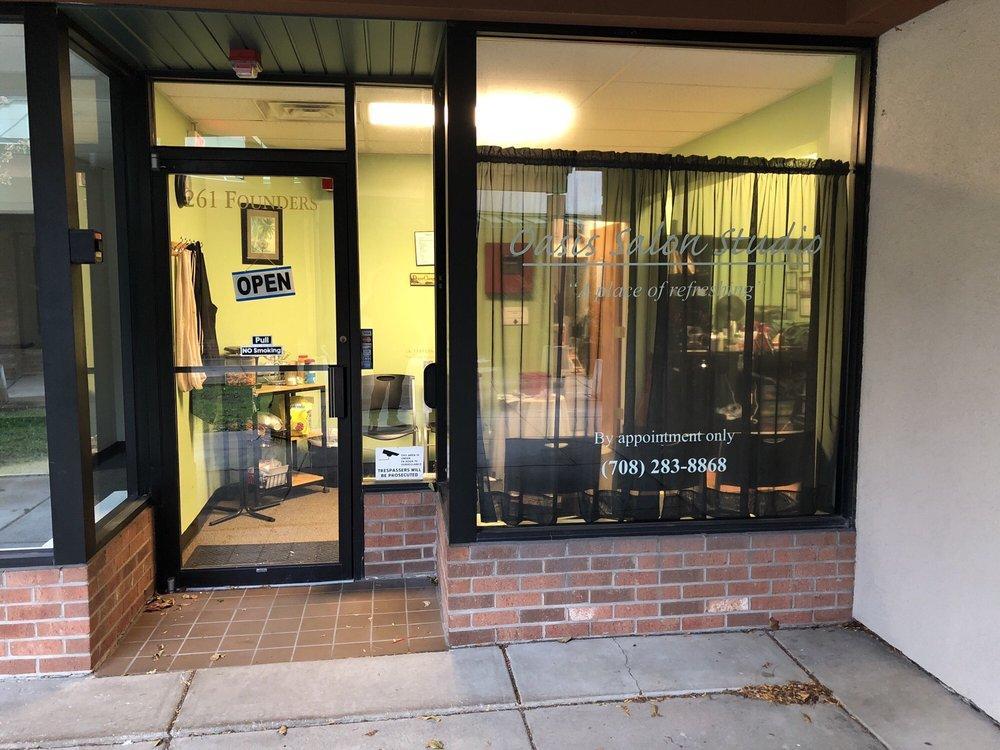 Be sure to write a nice review for her on her Oasis Salon Studio Yelp page after you visit.