International Evening 2023 – The Folk Dance Celebration's 25th Year
If anyone is interested in world cultures, different traditional dances, and yummy international foods from abroad, there's a really cool annual event I just learned about. It's like a Dance Conference Celebration. Folk Fair? Folk Festival? Definitely not a competition, but instead a sharing of cultural dance traditions.
International Evening is presented annually by Sumadija Serbian Folk Dance Ensemble at St. Sava Cathedral Serbian Cultural Center in Milwaukee, Wisconsin—the 2nd Saturday in February. Šumadija is pronounced: Shoe-maad-ia. The letter 'J' in slavic languages is pronounced like the English letter 'Y' sound.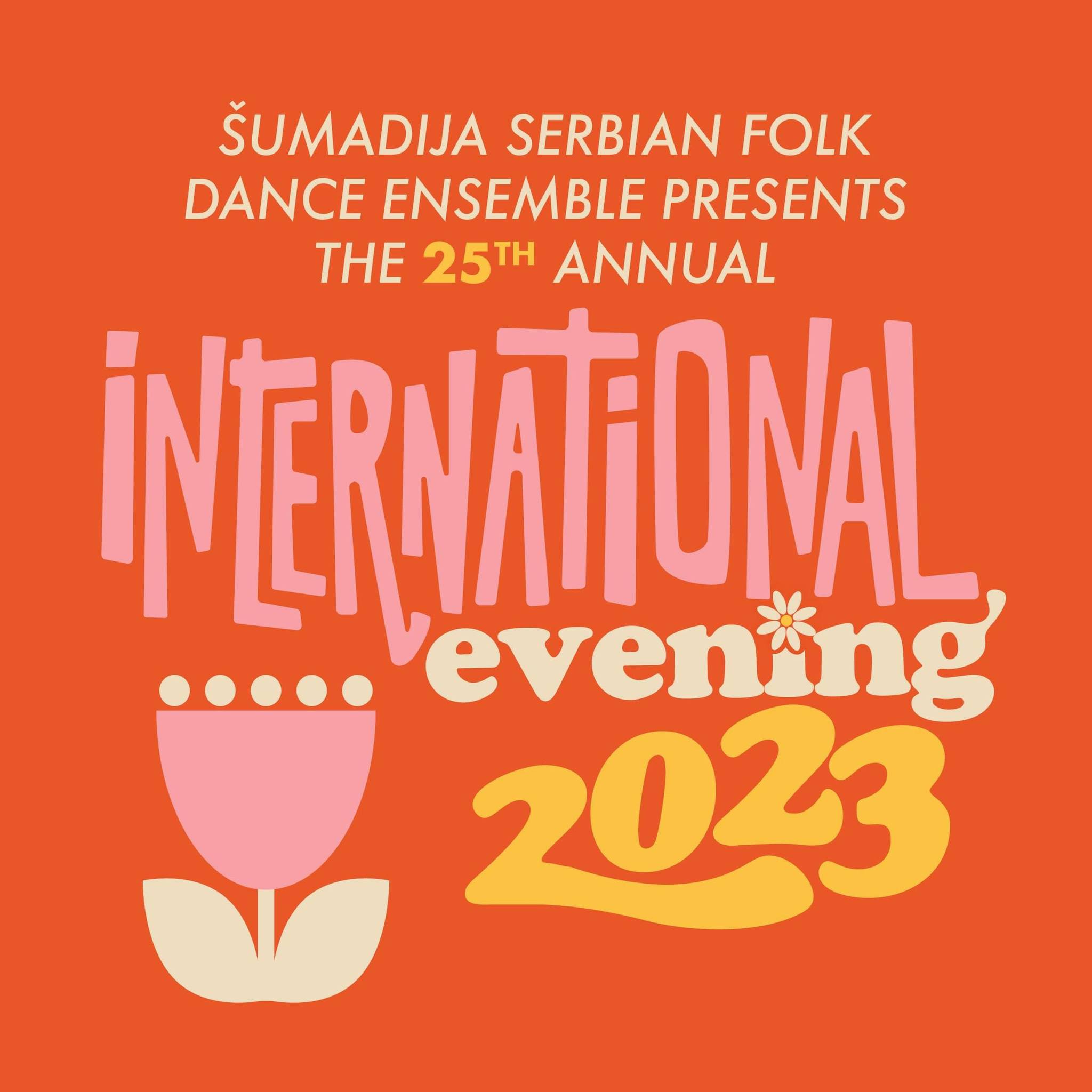 The International Evening Line-Up For 2023
The 25th International Evening 2023! presented by the Šumadija SFDE is this Saturday February 11, 2023 in Milwaukee, WI.
"Doors open at 4:00 PM. Music for your dancing pleasure provided by Orkestar Sloboda! Ethnic dance programs featuring some of the top ethnic dance ensembles in the midwest will occur at 4:30, 6:00, 7:30, and 9:00 PM. Serbian dinners and other specialties, a wide selection of homemade bakery, and refreshments will be available for purchase. We look forward to celebrating with you all! General Admission: $10.00."
Dance troops from the following nations will showcasing their best dances: Ireland
, Africa
, Ukraine
, Scotland
, Bulgaria
, Romania
, Poland
, Slovakia
, Polynesia
, and Germany
, and Serbia
.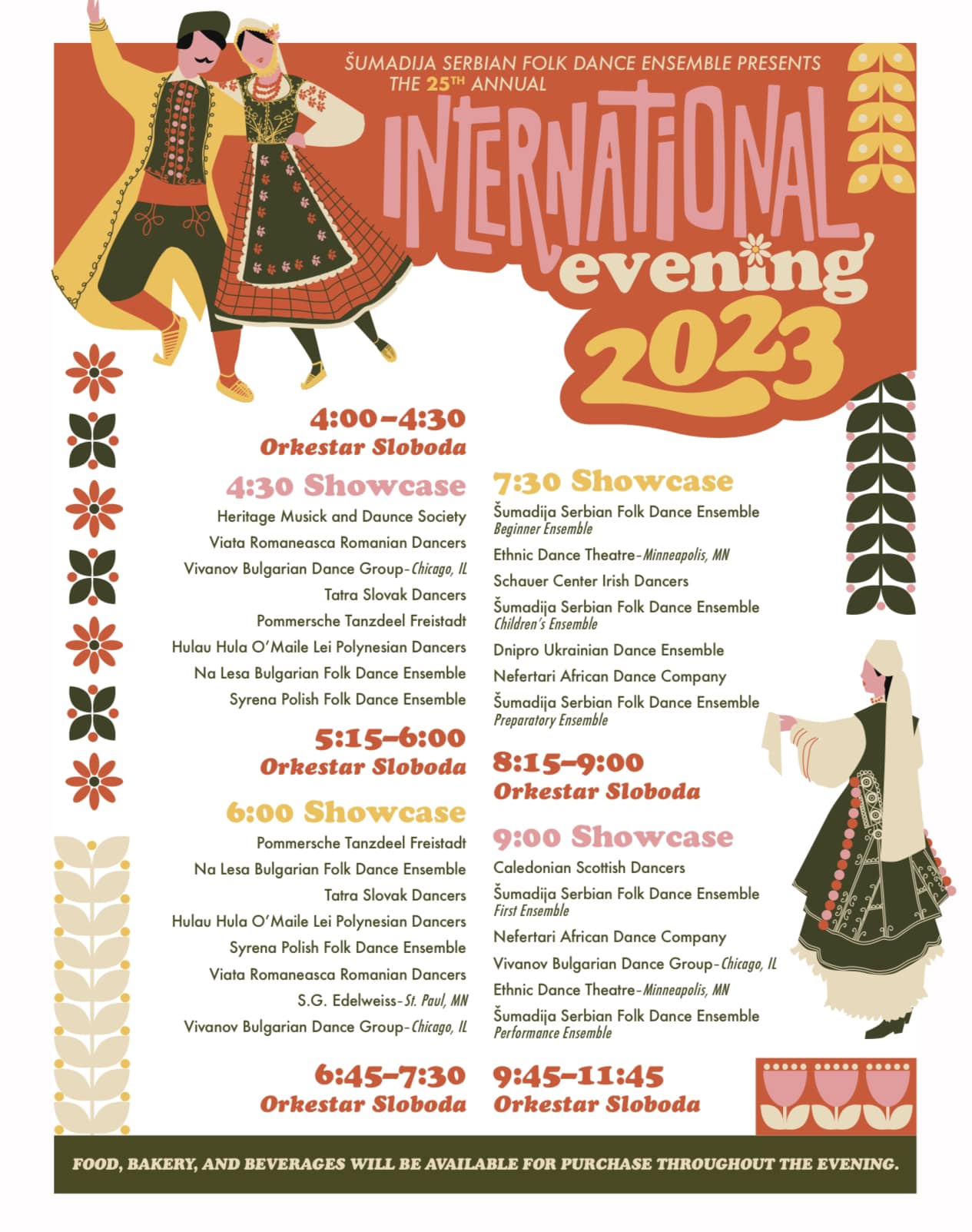 If you would like to learn more and join the celebration of international folk dances, definitely visit the Internation Evening Facebook Page (no website for it that I could find), and be sure to RSVP at the International Evening 2023 Event RSVP Page on Facebook.
P.S. February is Serbian Heritage Month overseas.
I'm not certain of how International Evening was conceived 25 years ago, but it is curious that the tradition of International Evening taking place on the second Saturday of February each year, is very close to the national day for the presenters. And what a beautiful idea to make an occassion that gets folk dance groups from other parts of the world together.
February 15th is Serbian Statehood Day, a two-day long celebration considered National Day in Serbia. Also referred to as Sovereignty Day of Serbia, this annual tradition marks the first Serbian Uprising in 1804, alongside the first Serbian Constitution in 1835.
Feel free to share this graphic below to spread the word about Serbian Heritage Month.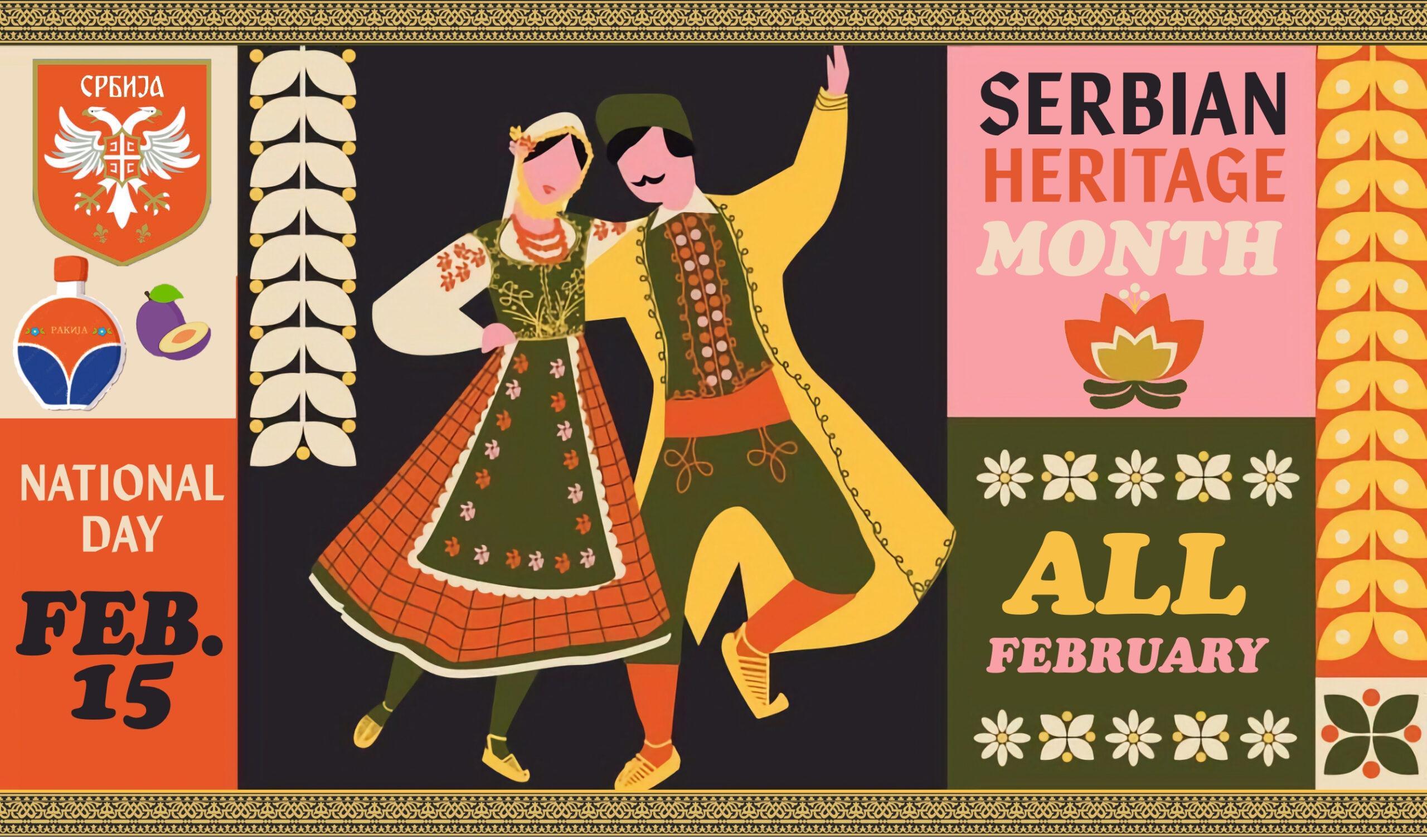 Recommended Further Reading