How To Get Your Baby In A Movie
How I Got My Baby In A Movie
When do you hear people saying "oh you're baby is ugly" ? Never, right? No one likes being the bearer of bad news or negativity, so if your baby is actually not that cute you will be hard pressed to ever hear someone tell you. And can you blame them? No one wants to be a dream crusher, also your baby is still growing, so they may blossom into quite a handsome person. But at the same time, you want to be grounded in reality because when people say things like "your baby should be the next Gerber baby" you have to be the truth barometer for yourself. It can be difficult to take what people say with a grain of salt, especially when it concerns the apple of your eyes, your children. In your eyes your baby is perfect, you can't see the flaws, and if you do they don't matter. But if someone takes these positive statements of "they're the next Gerber baby" to heart, I'd like to think I'd be the one to tell them the truth because no parent deserves to be lied to. At times I have thought that I've been like the emperor with new clothes. Am I being a fool for going after something that has a high rejection rate, that is unrealistic and out of reach for most people? It never hurts to try, but there's a delicate balance between trying and hurting your heartstrings over something that is going to take up your time where you could've been spending more time with your child. So the following is how I got my baby in a movie and what I learned about safely dipping our toes in the dream pool.
---
Since Eileah was born people have been really nice in telling us how beautiful she is. Well, this summer I investigated the entertainment business for the first time since I gave up the dream myself, which was at the end of high school. Justs because you have "it" or "the stuff" to be a star doesn't mean that your personality and heart are strong enough for that kind of life. So out of curiosity I decided to find out, just how do people get their kids in movies, TV commercials, and modeling?
This is what I did that got my baby in a movie:
Liked a bunch of local casting agency Facebook pages
In so doing I got an alert from Facebook about a production looking for a baby girl who can play 6 months old in an independent (indie) movie that was filming in Frankfort, IL (6 miles from our house!). I submitted a photo of Eileah and like they say, the early bird catches the worm, she got the part. Here is the original post:
2. Professional photos help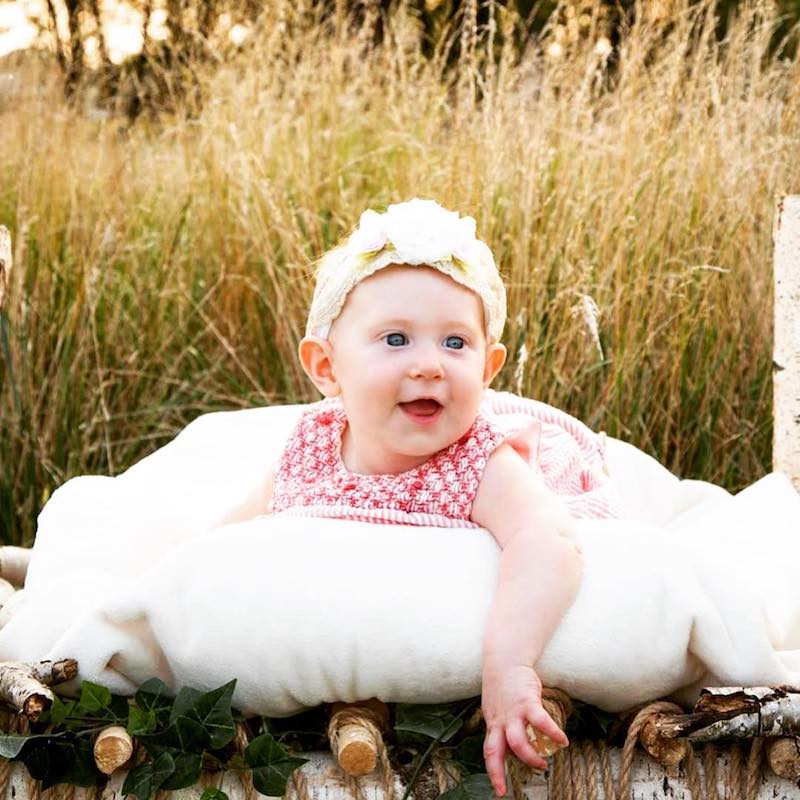 3. Get a work permit for your baby
This was the wild part. In order for someone under 18 years of age to participate in modeling or anything involving filming, you need to get a work permit in the state of Illinois (Minor Employment Certificates). In 4 hours I got the process done right here in Tinley Park.
First, I called Victor J. Andrew High school to get all my questions asked.
Second, I messaged and called Eileah's pediatrician for a letter of good health.
Third, the agency usually has a letter of intent read for you to print and fill out.
Fourth, bring a copy of you baby's birth certificate or SSN card with you.
Last, once you have the doctor's note/letter, the birth certificate or SSN card, and the letter of intent filled out, head over to the high school and bing bang boom you are set for the next day.
4. Be your baby's fairy godmother onset
On set I was lucky to have two ladies who were very kind to me. Trieste was the lead actress and Andrea was an assistant. They in particular were very attentive to both Eileah and I, making sure we were comfortable and they hung out with us the most during the 3 hour shoot (legally an infant can't go beyond 3 hours of work).
There is a part of you that needs to be comfortable and show your baby that it's ok to let other hold her and that the environment is ok. So you have to let go, but also be watchable and present 99% of the time. My 1% was talking with the producer, crew, and drinking a much needed Coca-Cola to keep my energy up.
I made sure to pack enough diapers, formula, spare clothes in case her dress wasn't what they wanted, toys, and her blanket to make sure she felt the familiarity of home. I also wore the matching dress I wore at our family photoshoot so she felt like one of her own was there.
If I felt nervous I knew I could speak up, but everyone was very professional, the only time I really got nervous was when one of the camers during Eileah close-up shot that a camera looked like it moved, but there was the director of photography being a boss and totally being watchful for me.
It was fun making this special memory my daughter will have to tell happen and making sure everyone there had a vested interest in making sure she felt safe and happy.
5. Be yourself
I think the hardest part as a mom is being yourself. You want to project all the positive motherly qualities you have, but you also want to be treated like an individual too. Sometimes you feel like wallpaper, but in those instances you need to realize that this filming is about her and the cast, not you, but you still have the freedom to talk the way you talk and laugh when you want to laugh. Enjoy the moment, and if you need something don't feel like a diva for asking to sit down or ask for water. That's what the crew is there for.
6. Don't be afraid to ask questions
Going back to being yourself, I found it hard to ask questions but then I'd always think, what would I want my mom to do for me? I asked if Eileah was going to get a credit since this was a seminal moment in the film. I asked questions regarding a prop they were using. If it was relevant to know I learned to swallow my pride and ask because if it means Eileah's safety and happiness I need to fight for that. When she's old enough to watch this horror movie about the haunted house in Frankfort, she'll be like "my mom made sure I was taken care of." That was my #1 mission next to…
7. Have fun!
I told Eileah while we were in St Peter's Church, which was across the street from the house and where crew and cast were being held in between scenes, that "if it's not fun, we don't need to do it." If it isn't fun, don't keep going. Life is too short to not be doing what makes you happy. It's also important to be in the moment and allow yourself to have fun. Just listen to your gut moms, you'll know what's right.
8. Forgive Yourself If They Screw Up Your Kids Name In The Credits
No matter how professional you are as the guardian, you can do everything right and things can still go wrong. Like in our case: we really saved the casting departments butts because they needed a kid in less than 48 hours!
The crew were great with us when we were asked to come for a couple of hours to film the final scene of the movie. But when the movie came out and we bought it on iTunes the day it came out, we were not thrilled to see that our daughter's name still ended up misspelled in the end credits.
But remember mom or dad, don't let that take away from this really unique and cool memory of what your child did.
I was really grateful that this opportunity came our way. However, now I see I should have seen a little red flag that things might be more likely to fall through the cracks with this particular project. The director is a very cool guy and actually intimated to me via Instagram that "There's no "studio" (the movie was made for less than the cost of the house)." Wild right? So you might not realize you're in an independent movie, but with independent films, just be prepared. And if your child has a middle name, forget it and just give them their first and last name because our daughter now will forever be known in this particular movie's end credits as Penelope Eileah Pyrzynski. ?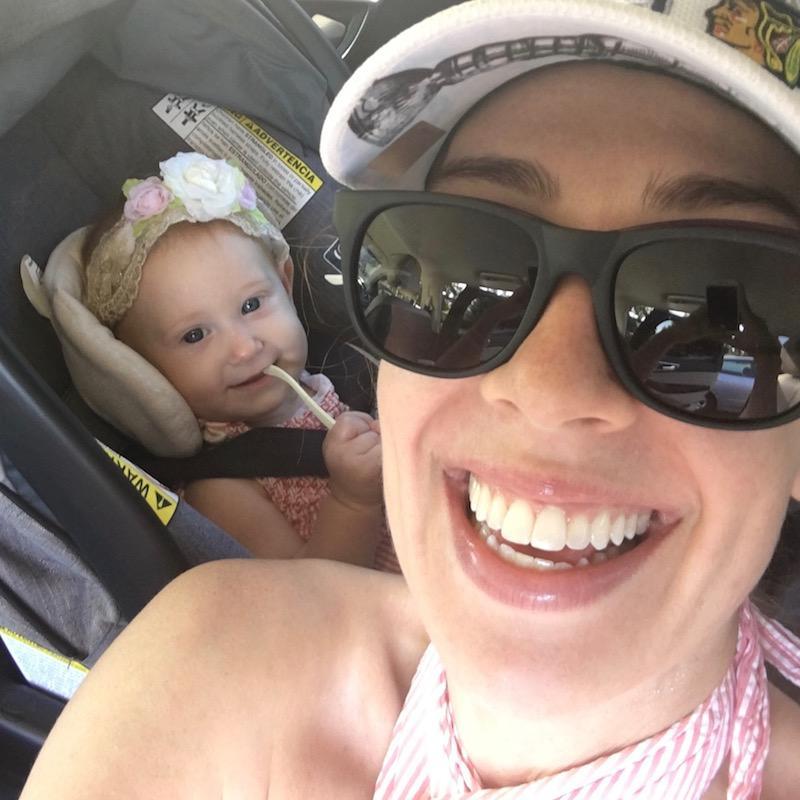 Talent Agencies Near Tinley Park
Yes, they're in Chicago, sad truth that we don't have Hollywood out here in the suburbs, but these notes may help you if you rae interested in pursuing a modeling or acting career for your baby.
BMG
Children: "Please include 2 images, close up and full body along with height, clothing and shoe size."
Every day 4:00-4:30PM
(Connected to Wilhelmina)
Modelogic
[Barbizon connection, not a good sign]
ALTHOUGH WE REPRESENT CHILDREN, OPEN CALL IS FOR AGES 16+ YRS ONLY.
p style="padding-left: 60px;">Open Call is held the THIRD Wednesday of every month from 10:00AM to 12:00PM at
our Broad Street location (see map below).
p style="padding-left: 60px;">You MUST bring current snapshots, a comp card, or a headshot/resume with
you to Open Call.
No open calls
Ford Models
Doesn't represent children
"Open Calls:
FORD holds open calls in Chicago from 2pm to 4pm, Monday to Friday (excluding Fridays during the Summer, when the agency closes at 1pm), and in Los Angeles every Tuesday (excluding holidays) from 3pm to 4pm. At the moment, we do not hold open calls at any other location, and we kindly ask you submit your application via this form."
MP Factor
OPEN CALL: Monday – Friday @ 2pm
Age requirements: Females 14 + & Males 16 +
"OPEN CALL IS HELD MONDAY THROUGH FRIDAY PROMPTLY AT 2:00 PM. SINCE BUILDING RULES PROHIBIT LOITERING. IF YOU'RE RUNNING LATE, YOU WILL NOT BE SEEN. EVERYONE ATTENDING OPEN CALL IS REQUIRED TO PROVIDE A PHOTO ID. A FACTOR | CHOSEN REPRESENTATIVE WILL ESCORT YOU TO OUR OFFICE AFTER SIGNING IN WITH BUILDING SECURITY. MEN AND WOMEN WELCOME. OUR OFFICE IS CLOSED FOR HOLIDAYS AND THE FRIDAY BEFORE MEMORIAL DAY, INDEPENDENCE DAY, LABOR DAY, CHRISTMAS, MLK DAY, AND PRESIDENTS DAY. WE ARE CLOSED FROM CHRISTMAS EVE THROUGH NEW YEAR'S DAY, SO THERE IS NO OPEN CALL DURING THAT PERIOD."
Stewart Talent [connected with MP Factor]
No open calls.
Shirley Hamilton
CHILDREN UNDER 4 & INFANTS:
Good quality snapshots (make sure they show expression and personality – no hats or sunglasses)
Please label each snapshot with; Date of Birth, Date of Picture, Height, Weight, and Size
Cover Letter
Contact Information
SASE (if sent via traditional mail)
Generally, we do not represent children under four that live outside a 1 hour radius of Chicago.
If your child is older than 4, they will need professional pictures to compete with children we already represent.
I'm weary of them. They have photos on their website, not protecting children, and they seem to sign anyone to their agency.
A Big Question To Ask Yourself As A Parent: Do You Want Your Child To Even Be Famous?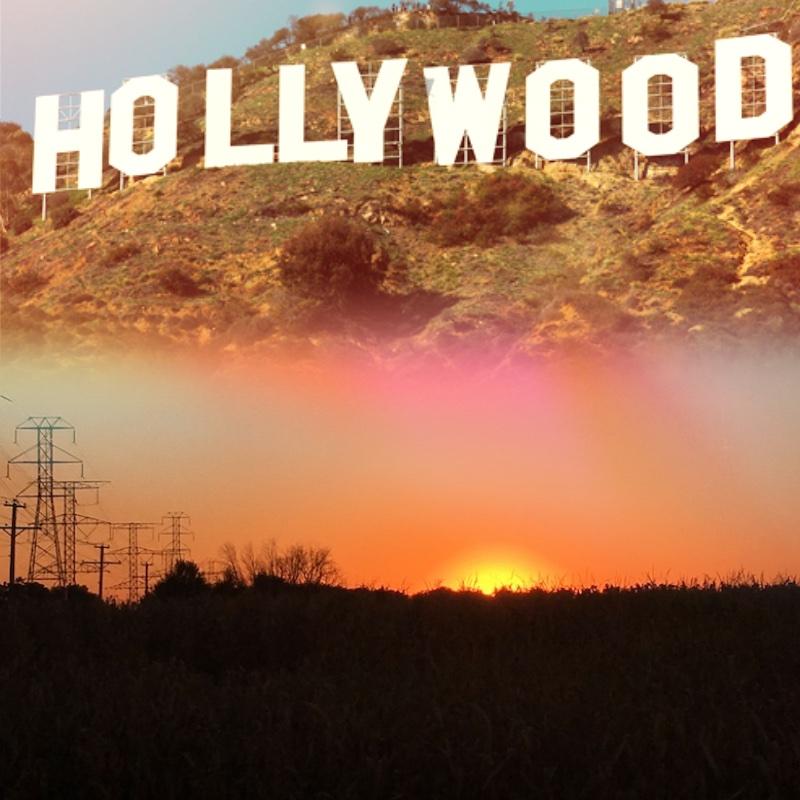 I understandably have reservations about Eileah doing anything more with movies, etc. before she turns 18. I worry about the dark side of fame and the entertainment business. Afterall, there are few darker corners in the entertainment industry than the history of child stars. And inspite of every tragic or sad story, now more than ever young people would still say 'Yes' if asked if they would want to be famous.
Also check out this fantastic vlog from Christy Carlson Romano (of Even Stevens fame) "Why Child Fame Is So Generous".
I've heard so many successful people, who started out as children in the spotlight (Brooke Shields, Jodi Foster, Tyra Banks, etc.) say how central their parents were to protecting them and creating a clear path for them to pursue their dreams without negative influences.
In the case of Girl On The Third Floor I recognized a cool opportunity in which I knew my baby would be safe, feel comfortable, and would have me with her all the way. I knew what her scene was about, I vetted if this was a legitimate film project, I vetted the company, those associated with it, and the location of the shoot (ridiculously close to our home). I understood Eileah's role in the movie, the time committment (just a couple hours), and I knew she would be compensated fairly. And most importantly, I was in control and would always be with her; I could step in at anytime and take her home if I had a bad feeling or if anything went wrong.
My Takeaway From This Experience
If Eileah is into pursuing something in the spotlight when she get's older, I'll be happy to help her. Getting a glimpse into the everyday life of someone in the movies and the processes that go into making a movie was very valuable. At the end of that day, during golden hour, it was getting home and being with our family, eating pizza, and playing with our puppies that brought me and Eileah the most joy.
For some people, all they have is their work, but isn't heaven truly having both family and a life that allows you to be happy no matter how rich or famous you are? I think we choose family right now, but this will give Eileah a great story to tell when she's older. I would rather she enjoy a delicious childhood and take her time discovering her passions, and deciding on her path when she is an adult.